Setting Self Doubt on Fire: The Read aloud challenge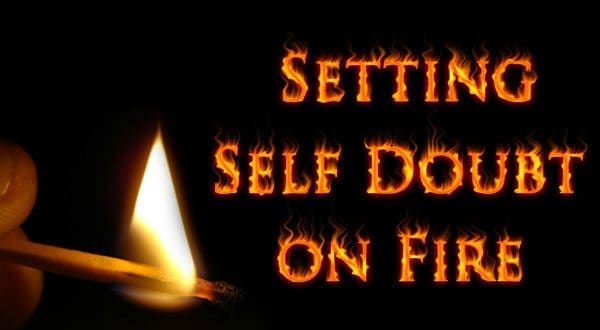 Hi everyone! I'm back with some more self-doubt fighting action. A few days ago I spotted something on the Writers and Artists' Facebook page. They were doing a read aloud challenge, where people would video themselves reading out the first few lines of their novel, and uploading it for all to see. Now being a fellow self-doubter while I loved the idea, I couldn't imagine myself ever doing that. My mind filled with all the negative comments I could receive. However, after having to read out my work for my writer's group it got me thinking about all the ways you could possibly try the read aloud challenge, and this is where I got the idea for this post.
Before joining my writing group I never imagined that at this stage, in my journey, I would be reading out my work to a group of people; I haven't even read my stories out to my family. But with the challenge set, even though fear and doubt threatened to cripple me, I took the challenge on and once completed I realised that I was worried for no reason. On the second reading challenge people were even impressed with what I had written, which was a surprise to me. The one thing I have learnt is that it is important to read your work out, not only can it help boost your confidence, it can also help you see how potential readers react to your work, and allow you to receive valuable feedback. Therefore, to help you find a way to try the read aloud challenge I have listed some ideas for you to consider.
Ways to do the read aloud challenge:
Read out your story in your writing group: An extra challenge, I will be trying, is standing up, and reading out your story while standing up in front of your group. This will be terrifying for some, but trust me, you'll feel great once you've done it; it's a real achievement.
Do a reading in front of your family and friends: If you are not ready to start reading in front of strangers, then why not get all your family and friends together. You can imagine that you are an author who is reading out their novel to an audience, even offer coffee and tea.
Attend an open mic night: If you write poetry there are places that allow you to get up and read your poem to the people in the pub or bar. This is something I never knew about before. It has been advised that you choose a suitable location to read your work out first, i.e. don't read a poem with blood and guts in a family pub.
Read your story in front of your work colleagues: Of course you shouldn't stand up and randomly start reading your story while people are working, but if during a lunch break you ask if people wouldn't mind listening to you read out your story then you will have an opportunity to read out your work and see what they think.
Here are some examples, but if you believe you could manage the actual read aloud challenge then ignore Mr Self-doubt and try it.
This journey will often require you to step out of your comfort zone, be it submitting your story, uploading your story for feedback, reading aloud. Rather than letting Mr Self-doubt talk you out of it, rise to the challenge, even if you are shaking to the bones, you stand up and shout, "I accept!" I set you all a challenge, you don't need to video it, but I want you all to read out your work, and let us know how you get on. Trust me it doesn't hurt as much as you think it would.
To end this post, here is another inspirational quote:
"Every accomplishment starts with the decision to try." – Author unknown
About the Author
Latest Posts
Nicole J. Simms is a UK horror, crime and fantasy writer. However, she is open to writing in other genres.
Her stories have been published in anthologies, in magazines and on websites. In 2016, she won the Nine Voices' 50-Word Halloween Competition with her story 'Meeting the Parents'. And, her self-published e-book The Book of Drabbles is now available to download for free.
She is also the deputy leader of the Oldbury Writing Group, a West Midlands based writing group. They have published a WW2 anthology together titled From Sunrise to Sunset, and they are now working on their second anthology.
Stephen King, Sharon Bolton, J. K. Rowling, R. L. Stine and Kelley Armstrong are some of her favourite authors. And, when she's not writing, she loves to bake, paint, knit and go on nature walks.
Find out more at:
Website – http://nicole-j-simms.co.uk
Facebook link – https://www.facebook.com/NicoleJSimmsWriter
Twitter link – https://twitter.com/NicoleJSimms1
Goodreads link – https://www.goodreads.com/author/show/19383148.Nicole_J_Simms