Setting Self-Doubt on Fire: How to Set Realistic Goals for NaNoWriMo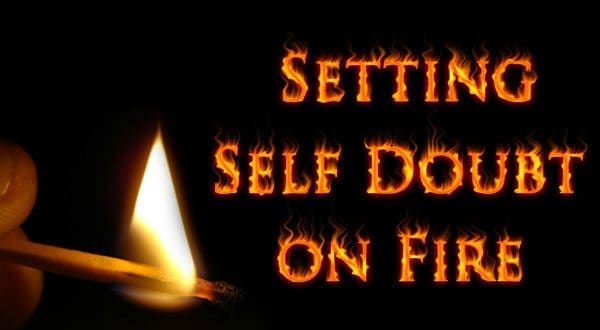 Setting Self-Doubt on Fire: How to Set Realistic Goals for NaNoWriMo – Improve Your Writing Skills with AuthorTube
Hi all, it has been a long time since my last post — I seriously didn't mean for it to be so long, but you know how life goes. Anyway, I have a new post for you today, and this post is part of my 'Improve Your Writing Skills with AuthorTube' miniseries.
If you want to know more about this new miniseries, you can read my 'Setting Self-Doubt on Fire – AuthorTube – Learn How to Describe Emotion' post, but make sure you return to this post if you do check out the first one. 
So, let's look at the second video in this series: Setting Realistic Writing Goals for NaNoWriMo by The Courtney Project, see video below. 
https://www.youtube.com/watch?v=B3ATREY2Seg
Courtney is the owner of The Courtney Project YouTube channel. She is a self-published author who writes under the pen names Lyra Parish and Kennedy Fox — she's one half of this USA Today Bestselling duo. So far, she has published over 35 romance novels.
November is the month of National Novel Writing Month (NaNoWriMo) — NaNoWriMo is where writers aim to write 50,000 words of their novel in November. As you'd expect, this is a big challenge. So I have a video that will help you to make realistic goals for NaNoWriMo. 
In Courtney's video, she explains how to set a realistic word count goal — writing 50,000 words is a brilliant achievement, but sometimes you can't do. So, it's a better idea to set a goal that you are likely to achieve, even if it's as small as 5,000 words.
Courtney then goes on to show how she used to plan her month when she worked full time. It is suggested that you write 1667 words a day to reach the 50,000-word goal. But if you work full time or have other commitments, you might not be able to write that amount of words a day. So, she suggests using different daily word counts based on how much you can write on that specific day.
She also shares what to expect during NaNoWriMo, which is great for all you NaNo newbies. And she manages to do all of this in less than 15 minutes. So, if like me, you're taking part in NaNoWriMo, you should watch the video above. 
Oh, before I go, if you struggle with self-doubt and you want to be part of a group where writers can share their fears, motivate each other and offer support, then join my 'Setting Self-Doubt on Fire Squad' group. 
Okay, that's all I have for you today. Stay safe, everyone. And I'll speak to you again soon — I promise, it will be soon.
"Your goal should be just out of reach, but not out of sight." — Denis Waitley and Remi Witt
About the Author
Latest Posts
Nicole J. Simms is a UK horror, crime and fantasy writer. However, she is open to writing in other genres.
Her stories have been published in anthologies, in magazines and on websites. In 2016, she won the Nine Voices' 50-Word Halloween Competition with her story 'Meeting the Parents'. And, her self-published e-book The Book of Drabbles is now available to download for free.
She is also the deputy leader of the Oldbury Writing Group, a West Midlands based writing group. They have published a WW2 anthology together titled From Sunrise to Sunset, and they are now working on their second anthology.
Stephen King, Sharon Bolton, J. K. Rowling, R. L. Stine and Kelley Armstrong are some of her favourite authors. And, when she's not writing, she loves to bake, paint, knit and go on nature walks.
Find out more at:
Website – http://nicole-j-simms.co.uk
Facebook link – https://www.facebook.com/NicoleJSimmsWriter
Twitter link – https://twitter.com/NicoleJSimms1
Goodreads link – https://www.goodreads.com/author/show/19383148.Nicole_J_Simms