Setting Self Doubt on Fire: The Writing Group Experience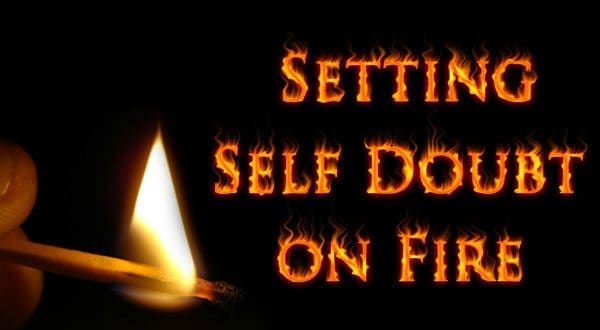 Hi everyone! I'm back. I know, it's been a long time again, but I've had a huge pile of editing to fight with, and there never seems to be enough hours in the day. Enough about me, so what do I have for you today? Well, you might remember I wrote a post about my writing group fears, it was sometime in August. My local library had started a writing group, and I was nervous about going, but since joining the writing group my life has changed for the better.
Many writers have different experiences with writing groups; some love them and some hate them, but luckily for me I have found a great group. I'm a different writer now because of my writing group, and my weekly sessions are what get me through any dull week.
So you can see how joining a writing group has helped me, I've compiled a list for you:
One of the main reasons that I wanted to join a writing group was because I wanted to meet and interact with other writers. It can be difficult for your family and friends to understand what it is like to be a writer. The crippling self-doubt, the sting of rejection, and the need to carry a notebook, etc. So it's nice to have people who understand and share your thoughts and fears about the writing journey.
I have had a confidence boost. Before joining my writing group I never allowed anyone to read my first draft, but now every week I complete my assignment and read it out to the group. Also, because I'm around other writers I now feel more like one, especially when the advice I give is found useful. I never realised I actually knew so much. It's like being part of a community.
I now have extra beta readers. We all know how important it is to have your work proofread, but sometimes it can be difficult to find people to take the time to read your stories. However, since joining my writing group, I can read my stories out to the group, and people are always willing to read my stories and provide feedback.
Thanks to the assignments that we are given, I have written stories that I wouldn't have written before, and one of those stories has been published. If it wasn't for my writing group's encouragement, I would have never submitted the story.
I have gained extra support. This writing journey is a rocky road. You have your ups, and you have your downs, and it's at times like this, especially the downs, when that extra support can come in handy. Also, when you receive good news, it's nice to have people to share your joy, especially with people who know how rare it is to get an acceptance.
I have always wanted to go to a literary festival, but didn't want to go alone, but now, thanks to my writing group, I don't have to. We are currently looking into organising a writing group trip, which will be our first. If we do get to go, I'll tell you all about it.
These are only some of the benefits of joining a writing group. I have also met interesting people, took part in a charity event, and allowed myself to fully embrace the writer life. Joining a writing group was a great idea, so if you're considering joining a writing group I suggest you give it ago. It could be the best decision you make, and one that can help you fight Mr. Self-doubt.
To end this post, here is another inspirational quote:
"You can't do it all yourself. Don't be afraid to rely on others to help you accomplish your goals." – Oprah Winfrey
About the Author
Latest Posts
Nicole J. Simms is a UK horror, crime and fantasy writer. However, she is open to writing in other genres.
Her stories have been published in anthologies, in magazines and on websites. In 2016, she won the Nine Voices' 50-Word Halloween Competition with her story 'Meeting the Parents'. And, her self-published e-book The Book of Drabbles is now available to download for free.
She is also the deputy leader of the Oldbury Writing Group, a West Midlands based writing group. They have published a WW2 anthology together titled From Sunrise to Sunset, and they are now working on their second anthology.
Stephen King, Sharon Bolton, J. K. Rowling, R. L. Stine and Kelley Armstrong are some of her favourite authors. And, when she's not writing, she loves to bake, paint, knit and go on nature walks.
Find out more at:
Website – http://nicole-j-simms.co.uk
Facebook link – https://www.facebook.com/NicoleJSimmsWriter
Twitter link – https://twitter.com/NicoleJSimms1
Goodreads link – https://www.goodreads.com/author/show/19383148.Nicole_J_Simms