Setting Self Doubt On Fire: How To Get Ideas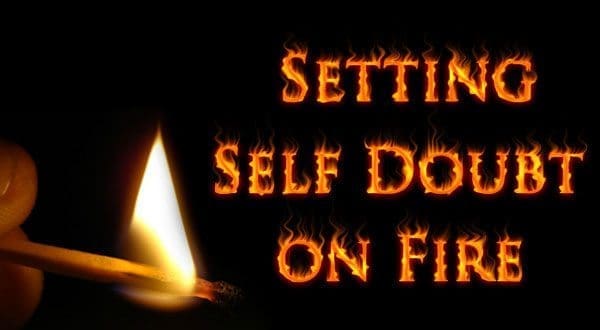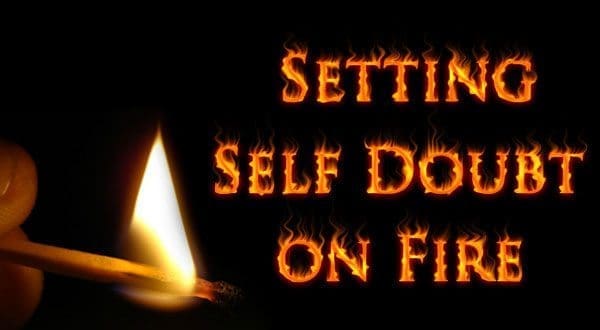 Hi all, I'm back again, here to help you all on your writing journey, and mine. So today I have an interesting topic for you, I will be discussing how to get story ideas. Now I know for many of you the ideas just pop into your head out of nowhere, but others it can be a little tricky, especially when you need to create a story for a submission call that has a certain theme or topic.
I've experienced it, you see a new story submission call, you would love to have a story published with them, but you are left with a question. What shall I write? You want a story idea that stands out from the crowd, that's different from any other that has ever been created, but that pressure can often result in a blocked and often strangled mind. No ideas come to you, you become frustrated, the deadline draws near, and you still don't have a clue. Don't panic I have some ideas that might help you solve this tricky situation.
So I shall throw on my Supergirl cape (it's pink lol), and fire my 10 tips at you.
Take a shower: Now this might only work for me, but I find that when I have a shower the ideas just come to me, and not only that if I have a plot to figure out, it all gets worked out in the shower. I'm not sure why that is, maybe it's because it can help to relax your mind, either way it's worth a try.
Open your mind and senses: Sometimes you can close off your mind to the world around you when you're worrying about things in your life. So block off that part of your brain, and sit and take in what's around you. The best place to do that would be outside.
Do some research: If you don't know much about the theme or topic, doing some research into it can help. You might even find some information that could work as a story. Wikipedia is my friend when it comes to research, however it isn't a reliable source, or so my lecturers once told me.
Ask yourself, what if: The what if question can open your mind to more possibilities, and at times you can even get the main character answering them for you. This technique is also suggested when working out who your main character is.
Relax don't force it: Trying to force an idea will only block you further, also what you come up with might result in a weak story. You need to let the ideas flow and embrace them.
Go for a walk: This links with point two. By being outside you allow your mind to relax and open up. Make sure you take a pen and notebook with you to note down any ideas that come to you, and no matter how random the ideas seem to be, make sure you write them down anyway.
Mind map: I did this once for a story submission call for a supernatural Christmas related short story. I wrote down the word Christmas, and then next to it I wrote the word Supernatural. I then listed all the words I could think of that related to each word. My story didn't win, but I created an unusual story that might have a home somewhere.
Create a character first: For many the first thing they create is the character, they pop up, and demand you write their story. However, not everyone works this way, so if you are used to coming up with a plot first try creating a character because from that a story might follow.
Use your dreams: Sometimes you think about the story submission theme so much you can end up dreaming about it, and if you're very lucky you might just get that idea. I suppose this comes under using your subconscious.
Observe: You'll be surprised how a simple thing as watching your family and friends, or even the quiet next door neighbour can help you come up with ideas. This links with point 8 because you are focusing on characters more so than the plot. I like to note down my observations because it could be of use for another story if not for the one you need to write.  
What you can see from these tips is that the main thing is that you relax your mind, and allow yourself to be open to the ideas. To get ideas you must allow space in your brain for you to receive them. So if you are struggling to get an idea for that short story submission try one (or more) of the tips above. Hopefully one of them will relax your mind, and you will finally be able to come up with that story idea that you desire.
Well that's all I have for you folks, keep writing and keep the dream alive. 
About the Author
Latest Posts
Nicole J. Simms is a UK horror, crime and fantasy writer. However, she is open to writing in other genres.
Her stories have been published in anthologies, in magazines and on websites. In 2016, she won the Nine Voices' 50-Word Halloween Competition with her story 'Meeting the Parents'. And, her self-published e-book The Book of Drabbles is now available to download for free.
She is also the deputy leader of the Oldbury Writing Group, a West Midlands based writing group. They have published a WW2 anthology together titled From Sunrise to Sunset, and they are now working on their second anthology.
Stephen King, Sharon Bolton, J. K. Rowling, R. L. Stine and Kelley Armstrong are some of her favourite authors. And, when she's not writing, she loves to bake, paint, knit and go on nature walks.
Find out more at:
Website – http://nicole-j-simms.co.uk
Facebook link – https://www.facebook.com/NicoleJSimmsWriter
Twitter link – https://twitter.com/NicoleJSimms1
Goodreads link – https://www.goodreads.com/author/show/19383148.Nicole_J_Simms