Setting Self Doubt on Fire: The Doubts of others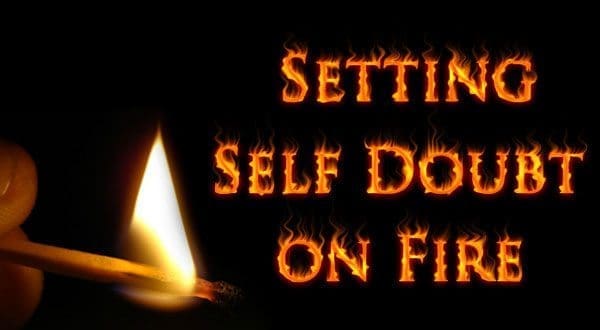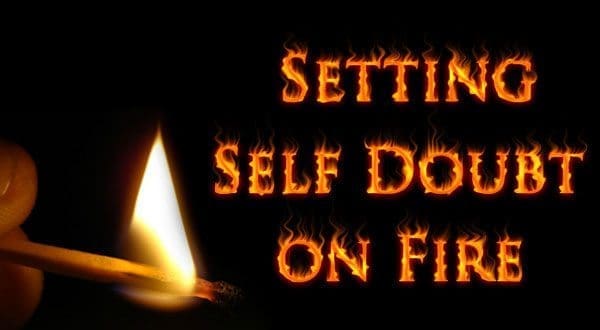 Hi everyone, I'm back, and I'm also now roughly 61,800 words into my novel. Whoop yay me. Okay enough about me let's get back to this post that I have for you all. So what is up for discussion this week? Well since beginning this blog post I have dealt with many self-doubt issues, how they plague us and often stop us from pursuing our dreams. But what about other people's doubts, what about dealing with those who laugh at you for mentioning you're writing a book, or tell you to stop dreaming? Well today, we are going to set people's doubts on fire.
We all know how hard this journey is, it's long and often feels impossible, but yet we continue with it. We write with no guarantee of success, short story after short story, novel after novel, and often the only payment we get for our hard work is rejection. It takes a lot of determination, courage and guts to keep going for that one green light, and often we do eventually get it, when we get it, well that's a different story, and depends on whether we continue or give up.
It's easier to give up, or put writing on the back burner, there are no real deadlines, you've got a day job and/or a family to look after. Also unlike a "normal job", you don't have to worry about not being paid because chances are you won't anyway. But even with all that stress we continue fighting on. So why is it that some people feel that you are messing about when you say you're a writer, only because you haven't had a novel published yet? Why is it that people roll their eyes or give you that, yeah right look?
I'll admit that there are some who fantasize about writing, but don't actually do any, but for those that do, and keep doing it, we deserve to be taken seriously. It's hard enough fighting with your own self doubts without having to deal with other people's doubts.
Some may not see your dreams as realistic, but they are your dreams, and it is your life, if you want to aim for the sky as long as you are prepared to work for it then you aim high. Life is too short to be playing it safe, or to not do what your heart desires. You want to write, you write, and you hold your head high because if you are still doing it even when faced with no guarantee then you deserve lots of praise.
So if you are ever faced with that kind of person then you remind yourself of your struggle and determination, and be proud. Forget what others think, unless it's helpful feedback or encouragement it's not worth listening to.
That's all I got for you folks. Keep writing and keep the dream alive.
About the Author
Latest Posts
Nicole J. Simms is a UK horror, crime and fantasy writer. However, she is open to writing in other genres.
Her stories have been published in anthologies, in magazines and on websites. In 2016, she won the Nine Voices' 50-Word Halloween Competition with her story 'Meeting the Parents'. And, her self-published e-book The Book of Drabbles is now available to download for free.
She is also the deputy leader of the Oldbury Writing Group, a West Midlands based writing group. They have published a WW2 anthology together titled From Sunrise to Sunset, and they are now working on their second anthology.
Stephen King, Sharon Bolton, J. K. Rowling, R. L. Stine and Kelley Armstrong are some of her favourite authors. And, when she's not writing, she loves to bake, paint, knit and go on nature walks.
Find out more at:
Website – http://nicole-j-simms.co.uk
Facebook link – https://www.facebook.com/NicoleJSimmsWriter
Twitter link – https://twitter.com/NicoleJSimms1
Goodreads link – https://www.goodreads.com/author/show/19383148.Nicole_J_Simms