WIHM: Setting Self Doubt on Fire: The Female Horror Author Reading Challenge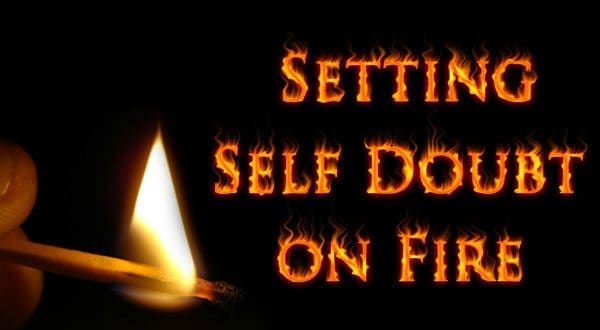 Setting Self Doubt on Fire: The Female Horror Author Reading Challenge
Hi everyone! I'm back, and you didn't have to wait a year for another post. So, it's February (I know, scary, right? What happened to January?), and that means it's Women in Horror Month. I know February is nearly over, but hey, we still have some time left.
So to celebrate this month, I want to move away from my normal self-doubt-busting posts and encourage you all to take part in the female horror author reading challenge.
In February 2017 I wrote a post titled 'Female Horror Writer and Proud' for the Horror Tree, and it was while writing this post that I realised I hadn't read many female horror authors. I was shocked. How could a female horror writer not have read many female horror authors? So, from that day I decided to do a female horror author reading challenge.
For the challenge, I created a list of ten female horror authors that I hadn't read before and vowed to read their books. It was an interesting challenge, and I even found new authors to add to my list of favourites — you can read all about my reading challenge on my website.
So, this month I want you to do the same. I want you to create a reading list of ten female horror authors you have never read before and read their books. How do you find these authors? Well, you can use the list I made on my website (see link above), or you can do a search on Google. There are many blogs and websites that list female horror authors, such as this post titled '11 Women Horror Writers You Need to Read'.
Now, you don't need to buy their books because I didn't. Instead, you can make use of your library (Oh, where would we be without our libraries). I wrote a list of authors to look for, and I then checked to see if the libraries in my area had any of their books. I was then able to complete my reading list. Of course, you could buy their books, but to save yourself from ending up with a book you don't like, I think it's better to borrow them.
I may have finished my challenge, but I am still looking for more female horror authors. So, if you have any suggestions, feel free to comment below. Also, let me know if you take part in the challenge, especially if you read any of the books I did. I would love to hear your views.
So, that's it, folks, let's get reading.
To end this post, here is another inspirational quote:
 "One of the most courageous things you can do is identify yourself, know who you are, what you believe in and where you want to go."– Sheila Murray Bethel
About the Author
Latest Posts
Nicole J. Simms is a UK horror, crime and fantasy writer. However, she is open to writing in other genres.
Her stories have been published in anthologies, in magazines and on websites. In 2016, she won the Nine Voices' 50-Word Halloween Competition with her story 'Meeting the Parents'. And, her self-published e-book The Book of Drabbles is now available to download for free.
She is also the deputy leader of the Oldbury Writing Group, a West Midlands based writing group. They have published a WW2 anthology together titled From Sunrise to Sunset, and they are now working on their second anthology.
Stephen King, Sharon Bolton, J. K. Rowling, R. L. Stine and Kelley Armstrong are some of her favourite authors. And, when she's not writing, she loves to bake, paint, knit and go on nature walks.
Find out more at:
Website – http://nicole-j-simms.co.uk
Facebook link – https://www.facebook.com/NicoleJSimmsWriter
Twitter link – https://twitter.com/NicoleJSimms1
Goodreads link – https://www.goodreads.com/author/show/19383148.Nicole_J_Simms