Setting Self Doubt on Fire: The Crossroads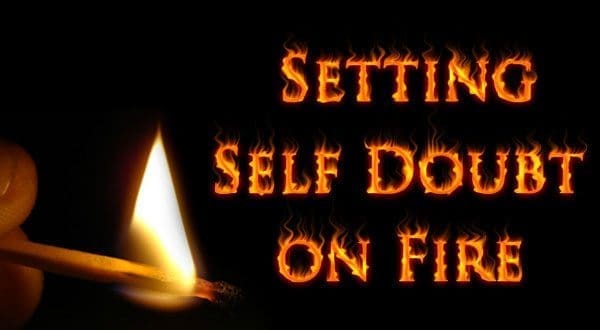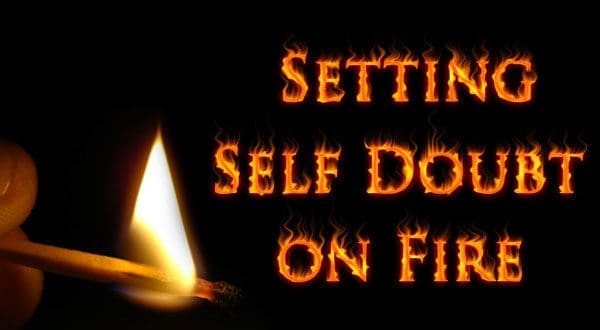 I'm back again, and this week I got a topic that I hope will make you think, and even better offer you some solutions for you, while you travel along this guideless road. So what do I have for you this week? Well I will be talking about when you reach that crossroad in your writing journey, and this is something I have reached myself.
There comes a time in your writing journey where you need to ask yourself. What am I doing this for? Where do I want to go? For most, it will be to be able to write full time and have your work loved by readers (this isn't necessarily global success). I know for me a liveable income and the ability to write stories full time would be the greatest thing ever; I often daydream of my book in Waterstones. But to be able to reach this goal there comes a point where you need to take a risk, jump out that plane and hope your writing dream is there to catch you.
When you start out on this adventure at first the odd hour or two is enough, but as your confidence grows, success follows and the thought of a bigger project comes to mind, it becomes clear that those few hours are no longer enough. This writing journey takes time, not only is it writing that first draft, you have to edit and hunt for publishers, plus develop your skills. So when you have work and other commitments it is hard to fit everything in and this is when you have to ask yourself. "How much am I willing to commit to this?"
I read on a career-changing website about a girl taking a huge gamble, quit her job and worked on her novel (she saved up some money and did the odd job here and there). She finished the novel and got it published; she is now working on her second novel, and has an advance that allows her to work full time. I'm sure I've mentioned this story before, but it makes you think what if I took the risk. However, for those suffering with self-doubt taking that risk is even scarier, so many questions and fears jump in front of you and push out that idea. So what do you do because you can't stay in limbo forever, well for those of you (like me) who has Mr Self Doubt leaning on you I've come up with some solutions that may involve small risk taking rather than big.
As always, I have come up with 5 solutions.
Reduce work hours: If you have no responsibilities (or even a supporting partner for those who have kids or married etc) then you could possibly see if you could reduce your working hours from full time to part time. This enables you to still earn but it will free up a lot of time. This option is mostly best for the ones who have no real responsibilities because the rent and mortgage won't pay itself.
Change job: This is similar to point one however, this is moving from a demanding job (that requires lots of over time) to one that will stick to the basic hours.
Save up: One of the fears of taking a gamble is money, so what could help is saving up as much money as possible, enough that will allow you to have some time off to write. This again is more for the ones with no responsibilities. However, if you can take an unpaid sabbatical and save up enough to cover those months then that's something you can do.
Make the most of your time: I made this point in the learning to juggle post, but it is important that you use your time better. Get up an hour earlier, write while travelling to work, switch off the TV and get some work done. I found that I waste a lot of time in the morning when I could actually start work earlier and then have time to write.
Work from home: This isn't always possible, but if you have a career that you could possibly go freelance with, or if you don't mind working remotely then this will save you plenty of time. You won't have to get up so early to travel to work, so at the end of your workday you won't feel so tired, and will be willing to spend that hour or two on your writing.
So there you have it, 5 possible solutions, they might not help and you might find yourself again at that same crossroads, but for now it's a solution that I plan on trying, and hopefully it will help me get that novel finished (I should actually say started).
On a final note for those who have attempted the NaNoWriMo hopefully you have reached your 50,000 if not you are still a lot closer to that finished novel.
All that's left for me to say is, go follow that yellow brick road and hopefully you'll meet your goal at the end.
About the Author
Latest Posts
Nicole J. Simms is a UK horror, crime and fantasy writer. However, she is open to writing in other genres.
Her stories have been published in anthologies, in magazines and on websites. In 2016, she won the Nine Voices' 50-Word Halloween Competition with her story 'Meeting the Parents'. And, her self-published e-book The Book of Drabbles is now available to download for free.
She is also the deputy leader of the Oldbury Writing Group, a West Midlands based writing group. They have published a WW2 anthology together titled From Sunrise to Sunset, and they are now working on their second anthology.
Stephen King, Sharon Bolton, J. K. Rowling, R. L. Stine and Kelley Armstrong are some of her favourite authors. And, when she's not writing, she loves to bake, paint, knit and go on nature walks.
Find out more at:
Website – http://nicole-j-simms.co.uk
Facebook link – https://www.facebook.com/NicoleJSimmsWriter
Twitter link – https://twitter.com/NicoleJSimms1
Goodreads link – https://www.goodreads.com/author/show/19383148.Nicole_J_Simms