Setting Self Doubt on Fire: The Time-wasting issue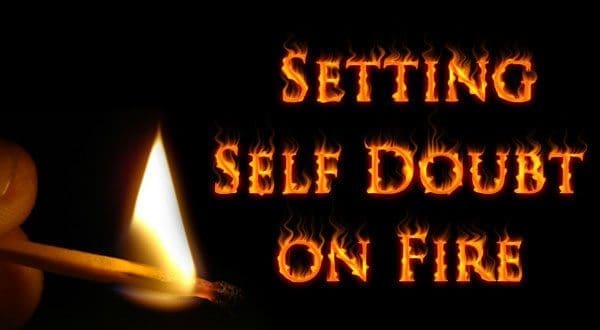 For all those who read my blog posts you will know that I have been writing my first novel. Well after nearly three months of hard work, and roughly 129,900 words I have finally completed my first draft. I have to admit I didn't do a dance, I think I was in shock, but once it sinks in I might. If you're nearly at that point, trust me it's a great feeling, so if you're struggling getting to that end just keep going I promise you, it'll be worth it when you hold that completed manuscript.
So what have I got for you today? Well while writing my novel I realised that I spent a lot of time getting started and not actually writing anything. I would finish working and then after 45 minutes I hadn't even started writing. What was I doing? Was a question that often entered my mind. I didn't know why it took me so long to get started, the amount of time I wasted I could have finished the novel earlier, but after some thinking I finally discovered what might have been the issue. It was that pesky Mr Self Doubt.
Yes he's here again, and I'm blaming him because I would allow other things to distract me things that could wait, but yet I had to do it now, all so I wouldn't have to sit in that chair and type because a part of me, only a little part (the self-doubt part) felt like the writing was the real waste of time. But as you can see it didn't stop me from reaching my goal, I was still able to complete my first draft. So for all those who have dealt with the same issue, you can ride through it, but to help you on your way I've come up with some ways to avoid the time-wasting issue.
Ways to avoid wasting time:
Set a time to write and stick to it
Get prepared to start writing earlier e.g. if you like to read your last few pages sit down at least 10 minutes before your writing time
Avoid starting any new task or chore close to your writing time
Remind yourself why you are doing this, writing is not a waste of time
Don't allow yourself to drift off into a daydream unless it's about your story
Set your alarm for your writing time, and another one 5 minutes later to remind you that you should be writing by now.
 Make sure you don't have anything distracting in your writing room e.g. phone.
So there you have it, several ways to avoid time-wasting, now this doesn't mean you'll never waste time again, we are human after all but hopefully you won't be wasting so much precious writing time. So all that's left for me to say is, grab that focus and get that story/novel written because you're so close to your dream, and you can't reach it if you don't believe.
Just like before I'll be ending this post with an inspirational quote.
"It is perfectly okay to write garbage – as long as you edit brilliantly." – (C. J. Cherryh)
About the Author
Latest Posts
Nicole J. Simms is a UK horror, crime and fantasy writer. However, she is open to writing in other genres.
Her stories have been published in anthologies, in magazines and on websites. In 2016, she won the Nine Voices' 50-Word Halloween Competition with her story 'Meeting the Parents'. And, her self-published e-book The Book of Drabbles is now available to download for free.
She is also the deputy leader of the Oldbury Writing Group, a West Midlands based writing group. They have published a WW2 anthology together titled From Sunrise to Sunset, and they are now working on their second anthology.
Stephen King, Sharon Bolton, J. K. Rowling, R. L. Stine and Kelley Armstrong are some of her favourite authors. And, when she's not writing, she loves to bake, paint, knit and go on nature walks.
Find out more at:
Website – http://nicole-j-simms.co.uk
Facebook link – https://www.facebook.com/NicoleJSimmsWriter
Twitter link – https://twitter.com/NicoleJSimms1
Goodreads link – https://www.goodreads.com/author/show/19383148.Nicole_J_Simms