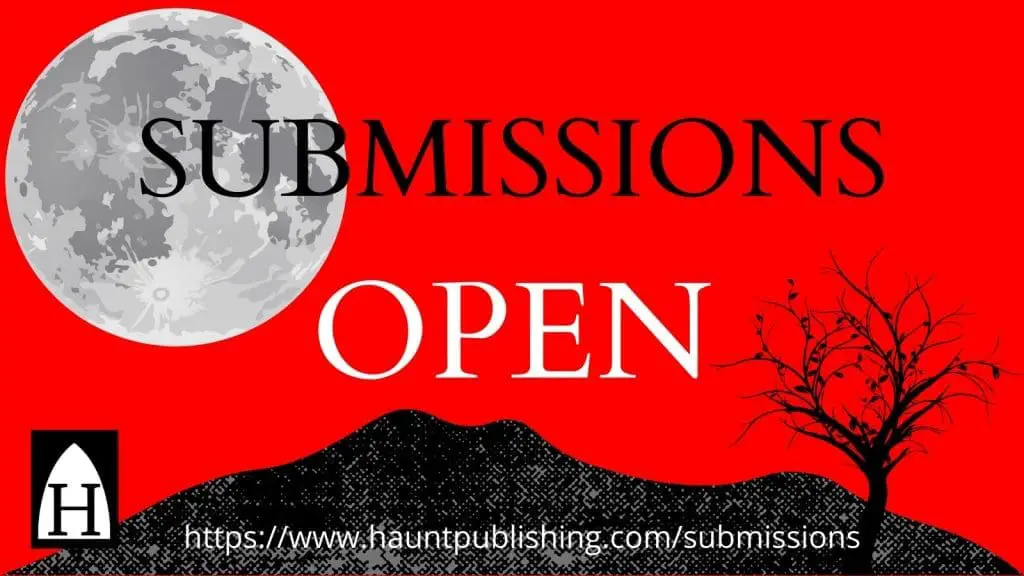 Deadline: June 30th, 2022
Payment: £200 and 15% royalty rate on print sales, 50% on audiobook and ebook sales.
Theme: Gothic, horror, and dark fiction genres (read below for more details.)
Closing date: Friday 1st July @ noon BST
The below guidance is in place for transparency about our submissions process.
Information About the Publishing Process.
We are a book publisher and welcome submissions from both agented authors and those without agents. Please see these guidelines for an idea of what we are looking for.
Our aim
Haunt is a small press dedicated to Gothic, horror and dark fiction. Our aim is to shine a flickering candle on Gothic and horror in new areas. Think Frankenstein in Baghdad and the film Under the Shadow. We also love traditional Gothic!
If this sounds like it fits with your writing, we want to hear from you!
Genres we publish in