Setting Self Doubt on Fire: The Only Guarantee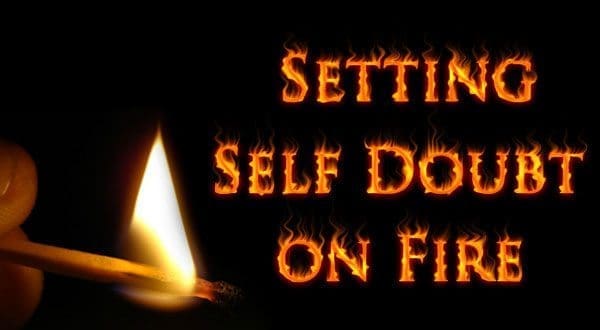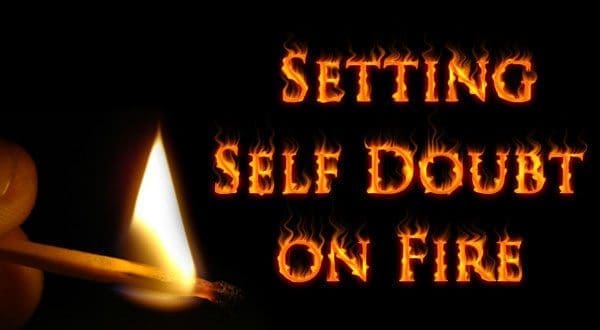 Hi everyone, I'm back again. I don't have those famous points and tips for you today, but I do wish to share my thoughts while I'm on this writing journey. As I've previously said before I am now writing my first novel. I'm now roughly 36,900 words into my novel, sometimes I just hold the pile of paper to really feel how much work I have done. I'm not done yet, not even halfway but this is the most I have ever written on one story, and as I write the ideas continue to grow. It's both exciting and daunting at the same time, I always thought I wouldn't be able to write as much. I convinced myself that I would work through all my plot points and still be nowhere near a novel, but I was wrong the story is pouring out of me like champagne from a bottle.
So what's the point of this post? Well while writing this novel, and reading many things about writing, it's clear that there are no real guarantees. Yes, you can write a novel, but that don't mean it'll get published, yes your novel might get published but that don't mean you can give up the day job. There are just so many uncertainties, and it's these that can often help Mr Self Doubt grow, and in the worst cases they are the reasons why many writers just give up.
This is a long journey, and I have just realized how long it really is. But even though you can't know for sure if you will become that famous author there is something that you can guarantee. What are those, you ask? Well it's simple you can guarantee that you will continue writing, improving and submitting. They say that to develop your skill you need to write, and it's true if I compare my stories to the first ones I used to do there is obvious improvement. But writing alone won't help you also need to read, and read a lot, take courses etc, and the final one keep submitting. If your dream is to be published, you're not going to get very far if you don't submit your stories. I know one thing for sure if I never continued on writing and submitting I wouldn't be where I am now on my journey, I've still got a long way to go but I'm moving along, and getting closer to my dream, and that's what you all have to do.
There's only one guarantee on this journey and that's your commitment to this, you can decide whether you will keep going, and continue to fight your way through, or whether you will throw in the towel, which is something I don't recommend. DON'T EVER GIVE UP!
That's all I got for you folks, a short one I know, but I'm hoping that it'll stop a few writers out there giving up. I'm off again, going to push fear aside, and get that novel written. Keep writing and keep the dream alive.
About the Author
Latest Posts
Nicole J. Simms is a UK horror, crime and fantasy writer. However, she is open to writing in other genres.
Her stories have been published in anthologies, in magazines and on websites. In 2016, she won the Nine Voices' 50-Word Halloween Competition with her story 'Meeting the Parents'. And, her self-published e-book The Book of Drabbles is now available to download for free.
She is also the deputy leader of the Oldbury Writing Group, a West Midlands based writing group. They have published a WW2 anthology together titled From Sunrise to Sunset, and they are now working on their second anthology.
Stephen King, Sharon Bolton, J. K. Rowling, R. L. Stine and Kelley Armstrong are some of her favourite authors. And, when she's not writing, she loves to bake, paint, knit and go on nature walks.
Find out more at:
Website – http://nicole-j-simms.co.uk
Facebook link – https://www.facebook.com/NicoleJSimmsWriter
Twitter link – https://twitter.com/NicoleJSimms1
Goodreads link – https://www.goodreads.com/author/show/19383148.Nicole_J_Simms