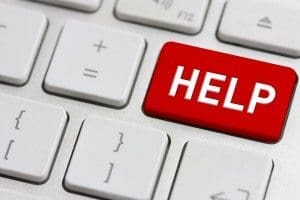 Hello there!
If you are hitting this page you are here from a direct link so at the very least you have a passing interest in helping out Horror Tree and this is just a reminder that we are always looking for help. So if you are looking to help, here are the different ways to!
Thank you for taking a look and I'm hoping one of these areas might be something you'd be interested and willing to help grow the site with!
– Stuart Conover, Editor.
Financially
Yes, money is always the largest factor for growth and we've got a few ways to help out here!
Donations! (Yes that's more of wishful thinking as I know we're all broke authors!) Though to the few that have donated, thank you so much! You can hit up our Patreon right here or for a one-time donation there is a button can be located at the bottom of this page.
Advertising! Do you have a new book coming out or something that you'd like to share with the writing community? Make sure to head to our contact page or e-mail us directly at [email protected] to enquire about rates or even suggest something that would work out!
Content!
Each post is something new for our readers to check out. The more posts, the more readers (and the almighty Google) loves us!
New or undiscovered anthologies! – E-mail in a head's up on upcoming anthologies or those which we haven't posted about. You can reach us on our contact page or e-mail us directly at [email protected]
We take ongoing themed posts OR Guest Posts on the writing/editing/publishing process.
Have a book coming out? We'd like to be a stop on your blog tours! Contribute a guest post, exclusive sneak peak/cover reveal, or something else and we'd be happy to be a stop for your tour!
We are ALWAYS looking for new submissions for Trembling With Fear in the form of short stories or drabbles. We'll also be adding a new section on the site soon for serials so that will be something to look out for!
Reviewers! We've got book reviews coming into the mix now and will need to beef up our review staff sooner than later so if that is something that would interest you please get in touch!
Interviewers! Our interviews have been going strong and steady for quite some time now. That being said, we're willing to add more interviews but need people interested in conducting them! If you love talking to authors do reach out to us!
Site Sponsorship
We're always on the lookout for having dedicated sponsors and this doesn't have to just be financially.
Sponsoring giveaways targeted at authors. (How to books, software, recreational reading, etc!)
Other Ways To Help!
We're looking for a social media manager with some extra skills! Someone who can help keep tabs on all of our social media, add unique content to it, and help grow each of our networks! Please reach out if that is up your alley!
Link to us on your website! We can provide banners for specific sizes depending on your needs! Just reach out and let us know the dimensions that you'll need!
Are you a marketing guru? Help us get the word out!
Have an artist touch? Help us make the site and social outlets look better!
Quotes by authors who have been published by using us as a resource that we can post on the site! (again, [email protected] but please put HTPM in the subject line.)
Follow us on any of the social networks in the box below.. and head over to our About Page and follow our staff members from there!
Inviting fellow authors to follow us who may not have heard about the site!
Have any other thoughts on ways to help? We can be reached here or at: [email protected]