Setting Self Doubt on Fire: Why You Should Go to a Writing Festival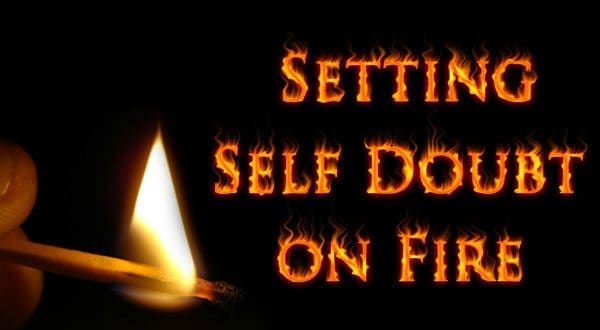 Hi, All! I'm back and excited. Why am I excited? Well, it's April, and that can only mean one thing: it's nearly time for the PowWow Festival of Writing. I can't believe that a year has passed since I first went to this festival. It was my first time at a writing festival and the day was better than I had expected. I won't bore you with all the details, but you can read my PowWow Festival of Writing 2015 blog post for more details about the event.
I learned so much from the day, and since the event, I have felt more motivated to pursue my dream. It changed me, and I want it to change you, so today I will be discussing why you should go to a writing festival.
So, why is going to a writing festival a good idea?
You can get great advice and tips from other writers – they say you learn from your mistakes, but you can also learn from other people's mistakes. At many of the literary festivals, you'll have all sorts of writers share their writing journeys. At the PowWow festival, we had authors, scriptwriters, and journalists. My head swelled with the amount of information I received, but luckily I had my notebook to hand.
You can meet agents and publishers – festivals are a great way for you to network. Agents and publishers often come to the events to give a talk to the audience. So it gives you a great opportunity to collect business cards and even give out some of your own.
You can mingle with other writers – there's something about hanging out with writers that can make you feel more like a writer. So by going to a writing festival, you will find yourself surrounded by writers who are just like you. This, in turn, allows you to see that you are, in fact, a writer.
You can buy books and get them signed – some authors who take part in the festivals will bring their books with them. I bought two books last year and got them signed. There's nothing better than a new book even when your bookshelf is full.
It's a fun day out – whether you go by yourself or with your writing group (I went with my group), you're sure to have an interesting and fun time.
So, if you see a writing festival advertised, and you can afford to go to it, then go and allow your brain to absorb more knowledge.
Keep writing folks.
To end this post, here is another inspirational quote:
"Writing is its own reward." – Henry Miller
About the Author
Latest Posts
Nicole J. Simms is a UK horror, crime and fantasy writer. However, she is open to writing in other genres.
Her stories have been published in anthologies, in magazines and on websites. In 2016, she won the Nine Voices' 50-Word Halloween Competition with her story 'Meeting the Parents'. And, her self-published e-book The Book of Drabbles is now available to download for free.
She is also the deputy leader of the Oldbury Writing Group, a West Midlands based writing group. They have published a WW2 anthology together titled From Sunrise to Sunset, and they are now working on their second anthology.
Stephen King, Sharon Bolton, J. K. Rowling, R. L. Stine and Kelley Armstrong are some of her favourite authors. And, when she's not writing, she loves to bake, paint, knit and go on nature walks.
Find out more at:
Website – http://nicole-j-simms.co.uk
Facebook link – https://www.facebook.com/NicoleJSimmsWriter
Twitter link – https://twitter.com/NicoleJSimms1
Goodreads link – https://www.goodreads.com/author/show/19383148.Nicole_J_Simms