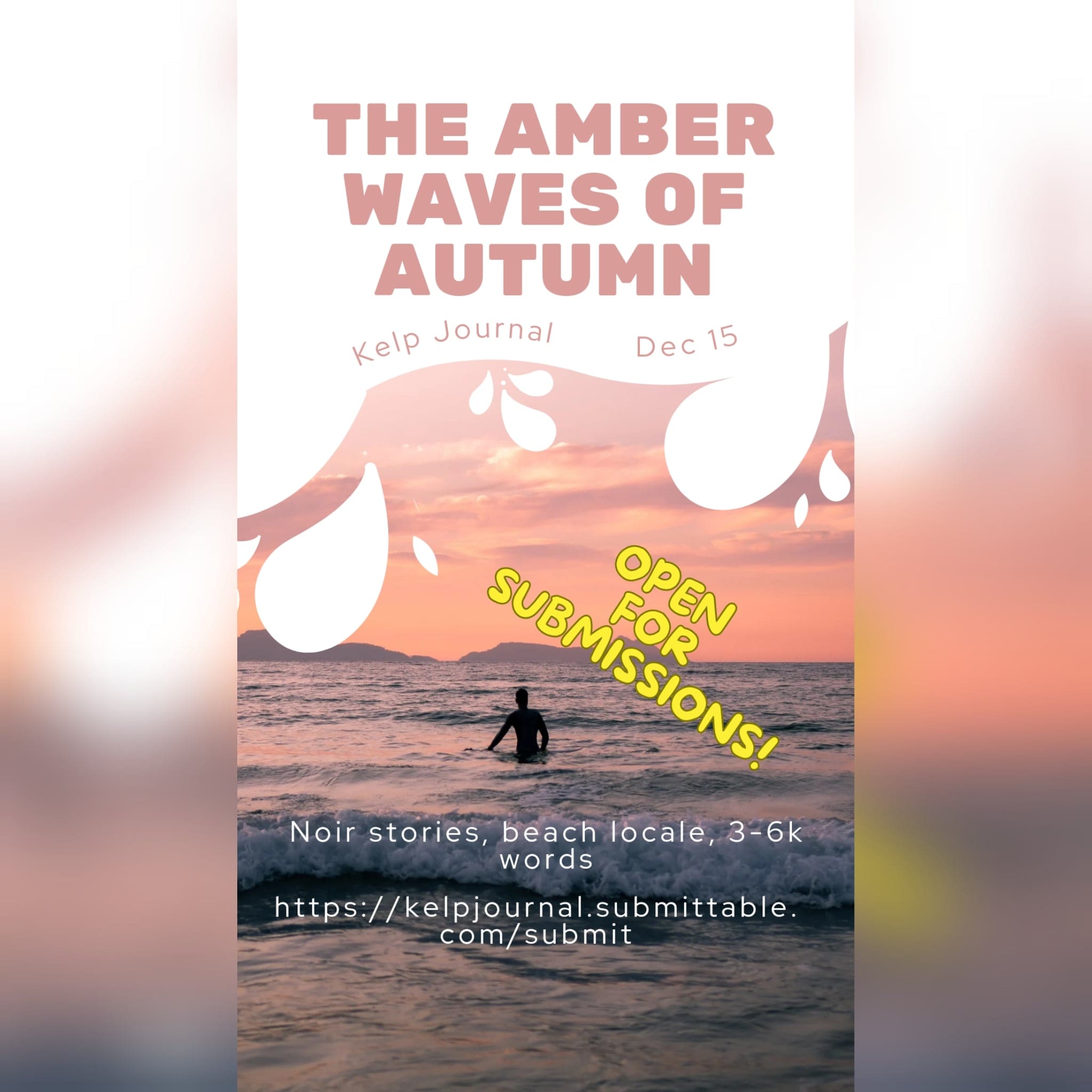 Deadline: December 16th, 2023
Payment: $35 and royalties
Theme: Noir stories that take place near the beach. Bonus if a surfer or water-related person is a character.
This book's predecessors, The Silver Waves of Summer, and The Dark Waves of Winter were huge successes, including The Dark Waves of Winter earning a perfect 5 Stars from Indie Reader. They were both well-reviewed in myriad publications, including Kirkus Reviews.   "A potent assemblage of briskly paced tales that will satisfy mystery and crime noir fans." – Kirkus Reviews.
We are looking to build on our previous success.The Amber Waves of Winter is planned for publication in the fall of 2024. Pay is $35.00 dollars per accepted story and a share of royalties. You will be published next to some big names. We are looking for 10-12 short stories that adhere as closely as possible to the following guidelines:
(more…)