Setting Self Doubt on Fire: The benefits of organizing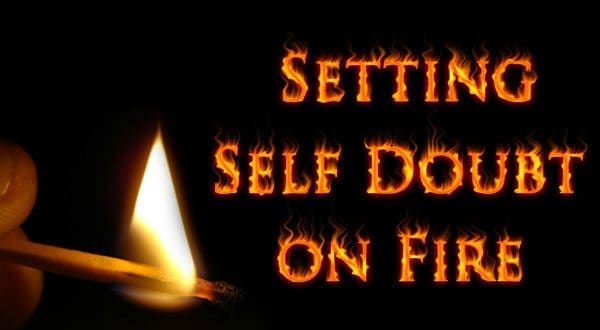 Hello everyone! I hope all of your 2015 objectives are going well so far, but for those who don't or are struggling to find motivation, I may have the solution for you.
After a slow start to January, I was unsure about which direction I should head in with my short stories. I had stories that I needed to submit, re-edit, edit, type up, and to write, and looking at my spreadsheet there was no clear path. When work is scattered like this it can be difficult to keep track of what you're doing, so I decided that my spreadsheet needed a little spring cleaning. So what did I do?
I used a spreadsheet. If you don't have a short story spreadsheet you should consider using one, it can help you keep track of what stage your story is at.
I then organized my spreadsheet into groups: draft, editing, re-editing, rejected submitting elsewhere, finished, submitted, planned, and on another spreadsheet I listed all of my published stories. Each section was colour coded, so it was easy to see what's what at a glance.
I then put my groups in order of importance. For me, my submitted stories are the most important so those were moved to the top of the spreadsheet. I then added the other groups in the following order completed stories, rejected submitting elsewhere, rejected re-editing, editing, draft not typed, and planned.
With everything in order, I am now able to clearly see what stage each story is at and what I need to do. However, this isn't the only benefit of organizing your spreadsheet. Organizing your spreadsheet can:
Allow you to see how much work you have done, so that you know you're not wasting your time. This can help to keep you motivated, especially when you feel you're not getting very far.
Help you to easily plan your next steps without having to tirelessly scroll up and down your spreadsheet. For example, all of my submitted stories are at the top rather than mixed up with the others. So if I need to check my submitted stories, I will only need to scroll to the top of the spreadsheet.
Help you to prioritise your work. You can easily see the stories you have neglected, and so you can decide which ones require your attention, and which ones can wait a little longer.
So if you are struggling to find motivation, or plan your next move then why not try reorganizing your spreadsheet. It worked for me; it could work for you.
To end this post, here is another inspirational quote:
"When defeat comes, accept it as a signal that your plans are not sound, rebuild those plans, and set sail once more toward your coveted goal." – Napoleon Hill
About the Author
Latest Posts
Nicole J. Simms is a UK horror, crime and fantasy writer. However, she is open to writing in other genres.
Her stories have been published in anthologies, in magazines and on websites. In 2016, she won the Nine Voices' 50-Word Halloween Competition with her story 'Meeting the Parents'. And, her self-published e-book The Book of Drabbles is now available to download for free.
She is also the deputy leader of the Oldbury Writing Group, a West Midlands based writing group. They have published a WW2 anthology together titled From Sunrise to Sunset, and they are now working on their second anthology.
Stephen King, Sharon Bolton, J. K. Rowling, R. L. Stine and Kelley Armstrong are some of her favourite authors. And, when she's not writing, she loves to bake, paint, knit and go on nature walks.
Find out more at:
Website – http://nicole-j-simms.co.uk
Facebook link – https://www.facebook.com/NicoleJSimmsWriter
Twitter link – https://twitter.com/NicoleJSimms1
Goodreads link – https://www.goodreads.com/author/show/19383148.Nicole_J_Simms