Setting Self Doubt on Fire: Help! A Publisher has Dropped Me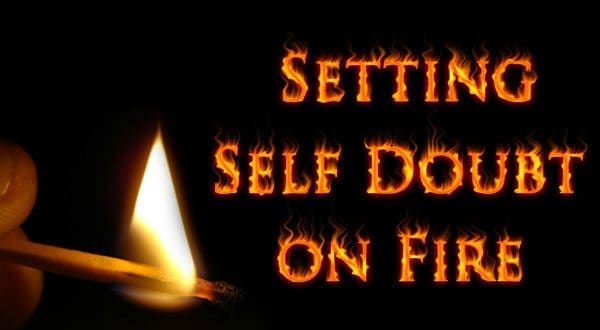 Hi, All! I'm back. I know, it's been a long time since my last post, but I've been wrestling with my day job, studies, and writing projects, plus so many other things. But I have now returned to share my self-doubt fighting advice.
So, what do I have for you today? Well, I will be talking about something that we all dread: being dropped by a publisher. This applies to those who've lost a book publisher, or a writer who's had their story removed from a website. I thought it would be a good topic to discuss since I've recently had this happen to me, and it's something that will definitely make you doubt yourself. In a way, being dropped is another form of rejection, and like rejection, it's something we need to overcome.
So, how was I dropped? Well, I wasn't physically dropped, and it wasn't by a book publisher (I would need to have one first lol), but it was by a website that two of my stories were on. It was a website where readers can buy short stories to read. Before receiving the email, I had an inkling that my stories would be up for the chop. Apparently, due to poor sales the website would need to trim some of their authors. And since I hadn't had many sales, I knew I might be one of those authors to go. However, it didn't stop me from feeling like I had been ninja-kicked in the gut when I received that dreaded email. And of course, Mr Self Doubt decided to pop up and torment me. "Ha-ha! Your work sucks," he said.
But instead of allowing Mr Self Doubt to win, I decided to fight back. And today I will be sharing with you how I managed to do that.
Allow yourself time to grieve. It hurts just like rejection does. In fact, it can feel a little worse because you think that once you've been accepted (especially a short story) you've achieved a goal. So having that ripped from you will hurt. So there's no shame in being upset, but don't let it stop you from writing.
You need to keep on writing. Write about how you feel. Dump all the emotions you are feeling onto a character. Writing is a great way to unload. And after you're done, you might have a story that could get published.
See it as an opportunity. My story wasn't being read, and no one was buying it. So instead of it staying on a website alone and unloved, I can now try to find my stories a home where they can be read.
See it as a fresh start. If it's a story that's been dropped, now would be a perfect time to read the story again and see how you can improve it. If a book publisher or agent has dropped you, now would be the time to decide what kind of writer you want to be – you might even want to change genres.
Talk to other writers. Only writers understand what writers go through. So talk to your writer friend, members in your writing group, or write about it on your blog. It's at times like this that you will need support, so don't be afraid to ask for it.
As you can see being dropped by a publisher sucks, but it isn't the end of the world. As long as you have the determination and perseverance, you will get over this and continue with your writing journey. And just like with rejection, you need to take a deep breath, fix your armour, and continue with the battle.
Keep writing folks.
To end this post, here is another inspirational quote:
"If the book is true, it will find an audience that is meant to read it." –Wally Lamb
About the Author
Latest Posts
Nicole J. Simms is a UK horror, crime and fantasy writer. However, she is open to writing in other genres.
Her stories have been published in anthologies, in magazines and on websites. In 2016, she won the Nine Voices' 50-Word Halloween Competition with her story 'Meeting the Parents'. And, her self-published e-book The Book of Drabbles is now available to download for free.
She is also the deputy leader of the Oldbury Writing Group, a West Midlands based writing group. They have published a WW2 anthology together titled From Sunrise to Sunset, and they are now working on their second anthology.
Stephen King, Sharon Bolton, J. K. Rowling, R. L. Stine and Kelley Armstrong are some of her favourite authors. And, when she's not writing, she loves to bake, paint, knit and go on nature walks.
Find out more at:
Website – http://nicole-j-simms.co.uk
Facebook link – https://www.facebook.com/NicoleJSimmsWriter
Twitter link – https://twitter.com/NicoleJSimms1
Goodreads link – https://www.goodreads.com/author/show/19383148.Nicole_J_Simms