Setting Self Doubt on Fire: The Benefits of Writing Goals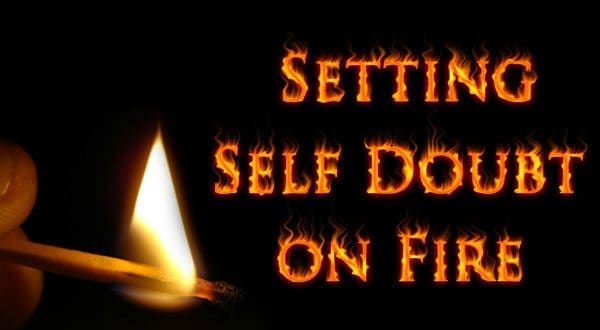 Happy New Year! It's 2016. Can you believe it? It doesn't seem that long ago that we were all preparing for 2015. With a new year here, many of us will now be looking at our writing and considering our next move, and that's where writing goals can help.
I've always found it useful to have goals and plans, especially when it comes to writing. They have helped me to keep my focus and motivation. It feels great when you can tick a goal off your list. Without goals, I don't think I would be at the stage I am now. So today I will be sharing why it's a great idea to set some writing goals for 2016.
Here's how writing goals can help you:
You will find it easier to know which direction you are going in.
They help to keep you motivated, especially when you have to deal with rejection.
You will be able to see and celebrate your progress. Ticking off a goal feels great.
They help you to overcome procrastination. The deadline can encourage you to work on your writing rather than putting it off.
You will make better use of your time. Clear goals can help you to prioritise your projects.
When making your writing goals, it is a good idea to break them down into smaller and more manageable chunks. For example, if getting your novel published is your main goal, then you can break that goal down into several mini goals e.g. write the first draft, edit, find an agent, etc. That way, your goal isn't so overwhelming.
If you are stuck for ideas on what writing goals you can have, then see my New Year's Resolution for Writers post.
This website also has a great writing goal template to use:  http://writerswrite.co.za/writing-goals-2016
It's good to have writing goals; however, be prepared for some of your goals to change during the year. Also, you might not complete all of your goals (many of my 2016 goals were my 2015 goals) but as long as you keep writing then that's all that matters. Every step is a step forward, no matter how small the step.
No matter what your writing goals are, I wish you all good luck.
To end this post, here is another inspirational quote:
"Without goals, and plans to reach them, you are like a ship that has set sail with no destination." – Fitzhugh Dodson
About the Author
Latest Posts
Nicole J. Simms is a UK horror, crime and fantasy writer. However, she is open to writing in other genres.
Her stories have been published in anthologies, in magazines and on websites. In 2016, she won the Nine Voices' 50-Word Halloween Competition with her story 'Meeting the Parents'. And, her self-published e-book The Book of Drabbles is now available to download for free.
She is also the deputy leader of the Oldbury Writing Group, a West Midlands based writing group. They have published a WW2 anthology together titled From Sunrise to Sunset, and they are now working on their second anthology.
Stephen King, Sharon Bolton, J. K. Rowling, R. L. Stine and Kelley Armstrong are some of her favourite authors. And, when she's not writing, she loves to bake, paint, knit and go on nature walks.
Find out more at:
Website – http://nicole-j-simms.co.uk
Facebook link – https://www.facebook.com/NicoleJSimmsWriter
Twitter link – https://twitter.com/NicoleJSimms1
Goodreads link – https://www.goodreads.com/author/show/19383148.Nicole_J_Simms