Setting Self Doubt on Fire: Get ready for NaNoEdMo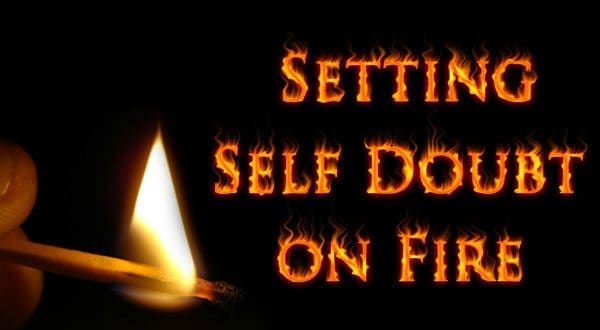 Hello everyone! Guess what… it's nearly NaNoEdMo time. Yes, you read that right, NaNoEdMo not NaNoWriMo. What's NaNoEdMo? Well, this is what I will be talking to you about today.
I'm sure you all know what NaNoWriMo is, but for those who don't, NaNoWriMo stands for National Novel Writing Month. Every year on 1st November, writers around the world (I'm not exaggerating. It really is worldwide) vow to write 50,000 words of their novel in a month. It's a difficult task, but trust me, it's a great challenge. If you are taking part in this year's NaNoWriMo and suffering from self-doubt, I recommend you read my NaNoWriMo and Self-doubt post.
What is NaNoEdMo? Well, NaNoEdMo stands for National Novel Editing Month. It's not a new idea, but after seeing an email about the NaNoWriMo, I thought it would be a great way to finally get some real editing done on my novel, which so happens to be last year's NaNoWriMo novel. The original NaNoEdMo starts in March, but with not having another novel to write, I thought now would be the great time to complete my second draft. I have to admit I have neglected my novel in favour of short stories for too long, so from 1st November I will be making a vow. By the end of November, I plan to have my second draft completed.
So, if you too would like to join me on my editing quest, I will be sharing some tips with you.
The NaNoEdMo goal
It is important to decide on your final goal before the 1st November. Your goal could be:
To do 50 hours of editing. This is the original goal for the NaNoEdMo, and the 50 hours doesn't include any planning or researching. It may also be a good idea to not include time staring at the screen into your editing hours.
To finish the draft stage you are currently working on. I'm currently working on my second draft, so that will be my goal for NaNoEdMo.
To rewrite a certain amount of chapters. If finishing a whole draft stage may feel like an impossible task to do in a month, then why not decide on editing say, 10 chapters, etc.
Preparing for NaNoEdMo
Like with NaNoWriMo, October is the month to prepare yourself for the task at hand, so in October you can plan to:
Finish most of your research. Remember, researching won't count as part of your editing hours.
Finish plotting and planning. You may need to replot your first draft, or create new characters. Now would be the time to get started.
Prepare yourself mentally for the challenge. Tell yourself that you can do it rather than you can't.
It doesn't matter what your goal is as long as it is right for you and your novel. The most important thing is that you promise not to keep your novel hidden away in a box. Many writers feel like they are wasting their time, and that their novel will never see the light of day, but the only way that will happen is if you keep putting off the editing. You need to believe that it is worth the time and that success is within your reach. All you need to do is work hard and persevere.
Whether you take part in NaNoWriMo or NaNoEdMo, I wish you all the best of luck, and hopefully at the end of November we will again all be winners.
To end this post, here is another inspirational quote:
"If you want to accomplish anything in life, you can't just sit back and hope it will happen. You've got to make it happen." – Chuck Norris
About the Author
Latest Posts
Nicole J. Simms is a UK horror, crime and fantasy writer. However, she is open to writing in other genres.
Her stories have been published in anthologies, in magazines and on websites. In 2016, she won the Nine Voices' 50-Word Halloween Competition with her story 'Meeting the Parents'. And, her self-published e-book The Book of Drabbles is now available to download for free.
She is also the deputy leader of the Oldbury Writing Group, a West Midlands based writing group. They have published a WW2 anthology together titled From Sunrise to Sunset, and they are now working on their second anthology.
Stephen King, Sharon Bolton, J. K. Rowling, R. L. Stine and Kelley Armstrong are some of her favourite authors. And, when she's not writing, she loves to bake, paint, knit and go on nature walks.
Find out more at:
Website – http://nicole-j-simms.co.uk
Facebook link – https://www.facebook.com/NicoleJSimmsWriter
Twitter link – https://twitter.com/NicoleJSimms1
Goodreads link – https://www.goodreads.com/author/show/19383148.Nicole_J_Simms