Setting Self Doubt on Fire: New Year's Resolutions for Writers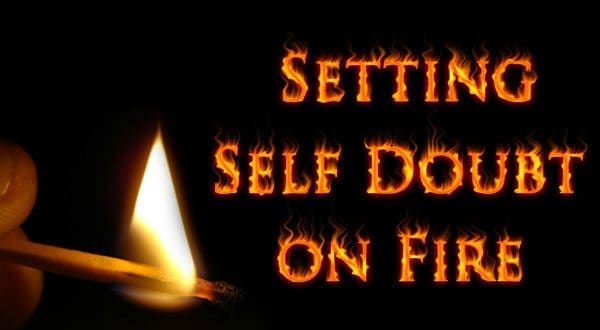 Hi everyone. I hope you all had a lovely Christmas and are now gearing up for the New Year. The New Year, what a scary thought? It doesn't seem that long ago that everyone was preparing for 2014, and now here we are again getting ready for 2015 and hoping that this time our dreams will come true. However, as we all know, any dream won't come true unless we have plans and goals to help us achieve them, and that's what we will be looking into today. So, for those writers who are unsure of what resolution you can choose for 2015 I have 15 ideas for you.
I will…
Finish or start the first draft of my novel. Starting to write or finishing the first draft can be a difficult task. With so many distractions, it's easy for you to put your novel goal aside, but if you ever want to be a novelist then you need to be stern with yourself and at least get that first draft completed.
Update or launch my author website. Editors and readers like to explore an author's website. It can direct them to your other published work or allow them to see who you are as an author. However, as you all know it can be tricky to stick to your writing plans never mind anything else, so this year make your author website one of your priorities.
Reach more submission deadlines or submit more stories. This is a resolution I need to consider. It can be difficult to reach those short story deadlines. However, as you know, you won't be published if you don't submit. So allow yourself the time to reach those deadlines or submit more stories.
Complete more short stories. Doing one or two stories a year won't get you far. So if you are struggling to get those words down, set yourself a story target. This can be weekly, monthly, or yearly.
Set up and run my social media pages. This is similar to your author website. Social media can allow you and your work to be found by more readers and even editors. So if you have thought about setting up a Twitter or Facebook page, make this your goal.
Submit my completed novel to agents/publishers. Do you have a completed novel, or will you have a completed novel in 2015? Then why not have 'submit your novel' as a resolution.
Be more organised with my writing. Do you have a story, but you can't remember where you've put it? Do you have an idea, but never get round to writing it? Are you struggling to remember where and when you've submitted stories? Then make 2015 the year that you finally are more organised with your writing.
Reduce my editing pile. If you're anything like me, you'll have an editing pile that reaches the moon. So why not make 2015 the time that you finally work through that editing pile of yours and get those stories sent out there for people to read. A story being stored on your hard drive is a wasted story.
Allow myself to spend more time writing. It can be difficult to allow yourself to spend time writing. Sometimes writers can feel guilty about spending time writing when dinner needs cooking, the house needs cleaning, and work needs doing. You need to remember that as important as those tasks are it doesn't mean you can't follow your dream. The writing journey is a long one, success doesn't come overnight, so you need to be prepared to spend time working when you won't see any money coming your way.
Do better research. When you are excited about starting to write a story it's easy to overlook the need to research. However, if you are writing about something which is unfamiliar to you, you will be better off spending the time to research the subject rather than making it up. A story even though fiction needs to be believable to readers, so if your story contains obvious incorrect facts, you will find yourself losing readers and the chance of being published.
Push self-doubt aside and believe in myself. 2015 is the year to tell Mr Self-Doubt to get lost. You don't need his negative opinions weighing you down. So push self-doubt aside and believe in yourself, it's easier said than done, but if you want to make it, you need to believe that you can.
Take more risks with my writing. Try a new genre or style, or submit your stories to pro paying publishers. Like life in general sometimes you need to take a risk or change your direction, so maybe make 2015 the year which you do this.
Deal with rejection better. Rejection can stop a writer or slow a writer down. I've mentioned this a lot in my Setting Self Doubt on Fire posts. However, you don't need to allow this to happen; you can fight the rejection blues. One rejection is never the end of your career, as long as you take on the advice you might have been given and are prepared to improve, a rejection can be one step closer to success.
Be more determined and focused. This writing journey can be difficult at times, and the only way you can reach your goal is to be certain of where you want to be and why you want to do this. Remembering the reasons why you love to write can help you during the lows of the writing journey.
Read more widely. When I started this writing journey many of the courses I took and advice that I found on the internet all suggested that to be a better writer you must read and read widely. Not only should you read different authors in your chosen genre, you should also read other genres. I've learnt a lot about writing from doing that, and found many new authors. After receiving a Sharon Bolton book for Christmas last year, I was instantly interested in the Crime genre, more so than before and Sharon Bolton is now one of my favourite authors. Not only that, I've also started writing crime stories.
There you have it, 15 resolutions for 2015. Hopefully, there's a resolution for you to choose or one that can inspire a different resolution. Whichever resolution you decide to choose make sure you stick to it, and allow yourself to follow that dream we all have.
I hope you all have a happy New Year!
To end this post, here is another inspirational quote:
"This one step – choosing a goal and sticking to it – changes everything." – Scott Reed
About the Author
Latest Posts
Nicole J. Simms is a UK horror, crime and fantasy writer. However, she is open to writing in other genres.
Her stories have been published in anthologies, in magazines and on websites. In 2016, she won the Nine Voices' 50-Word Halloween Competition with her story 'Meeting the Parents'. And, her self-published e-book The Book of Drabbles is now available to download for free.
She is also the deputy leader of the Oldbury Writing Group, a West Midlands based writing group. They have published a WW2 anthology together titled From Sunrise to Sunset, and they are now working on their second anthology.
Stephen King, Sharon Bolton, J. K. Rowling, R. L. Stine and Kelley Armstrong are some of her favourite authors. And, when she's not writing, she loves to bake, paint, knit and go on nature walks.
Find out more at:
Website – http://nicole-j-simms.co.uk
Facebook link – https://www.facebook.com/NicoleJSimmsWriter
Twitter link – https://twitter.com/NicoleJSimms1
Goodreads link – https://www.goodreads.com/author/show/19383148.Nicole_J_Simms