Setting Self Doubt on Fire: The Overwhelming Effect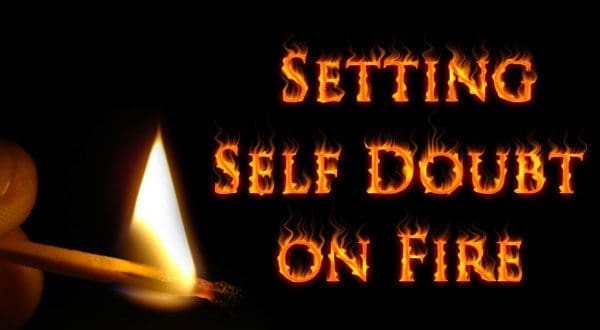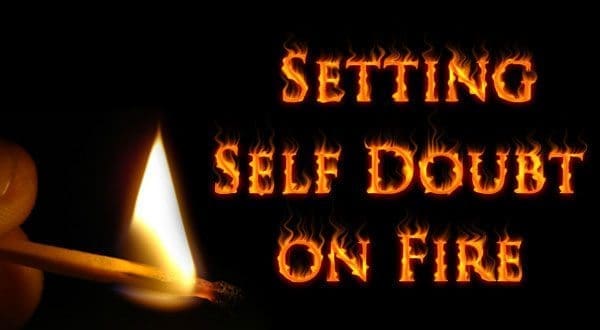 I'm back with some more words of wisdom, well that's the plan. Today we will be discussing a little subject that many new writers feel as they begin their new writing journey. There is so much to consider when you decide to pursue this route, and the mind can sometimes feel overwhelmed by it all. Not only do you have to learn to perfect your craft, you also need to get to grips with the whole publishing issue. From knowing where to send your stories, to which editors' advice to follow, it can all boggle the mind.
So why do I feel the need to discuss this, well Mr Self Doubt loves to latch onto this overwhelming effect and use it against you. You convince yourself that you are feeling this way because this isn't the path for you, and that somehow because you find the process a little confusing it means you are not good enough to pursue this career. This is wrong we are all human after all and a lot of the time, this feeling of being overwhelmed is down to your fear more so than your lack of knowledge or ability.
So to help you face this feeling and tell Mr Self Doubt to get lost I have come up with a list of things you can do, they have helped me at times so hopefully they can help you get rid of this potential blockage.
Take a step back: This doesn't mean that you should stop trying to get published. What it means is that you shouldn't make getting published your main goal. Instead, you need to focus on creating stories for the reader and there are many places you can self publish your stories. Not only will your story be read, you might also get some valuable feedback, and praise from a reader or another writer is just as good as from a publisher.
Research: Sometimes you'll find yourself feeling overwhelmed because you don't know enough. This isn't a dire situation, you can easily do some research on the internet for anything that you are not sure about. Google is the kind of friend that knows everything.
The Reminder: It can help to remind yourself of why you are actually pursuing this dream. Often when faced with endless rejection it can be hard to remember why you are doing this. But think back to the way you feel when you're writing, completed a story, or had it read, and if you're lucky got it published that joy you felt is why you keep doing this so keep that in the front of your mind.
Relax: Sometimes it's good to take a break whether that be a lie in or painting a picture, I like to bake when I can. This break allows you to get out of the writers hole you have put yourself in, and allows you to gain perspective. Also, you might find new story ideas coming to mind when you're no longer stressing, I've experienced this myself.
Just write: If you think too much, you'll let Mr Self Doubt win, so all you can do is just keep writing. Sometimes you'll succeed and sometimes you won't all you can do is keep trying. So rather than worrying about where a story will fit, just write it and see how it goes. Go with the flow folks.
So there you have it 5 ways to help you when you have that overwhelming attack. So all that's left to say is take that Mr Self Doubt and keep on writing everyone.
About the Author
Latest Posts
Nicole J. Simms is a UK horror, crime and fantasy writer. However, she is open to writing in other genres.
Her stories have been published in anthologies, in magazines and on websites. In 2016, she won the Nine Voices' 50-Word Halloween Competition with her story 'Meeting the Parents'. And, her self-published e-book The Book of Drabbles is now available to download for free.
She is also the deputy leader of the Oldbury Writing Group, a West Midlands based writing group. They have published a WW2 anthology together titled From Sunrise to Sunset, and they are now working on their second anthology.
Stephen King, Sharon Bolton, J. K. Rowling, R. L. Stine and Kelley Armstrong are some of her favourite authors. And, when she's not writing, she loves to bake, paint, knit and go on nature walks.
Find out more at:
Website – http://nicole-j-simms.co.uk
Facebook link – https://www.facebook.com/NicoleJSimmsWriter
Twitter link – https://twitter.com/NicoleJSimms1
Goodreads link – https://www.goodreads.com/author/show/19383148.Nicole_J_Simms