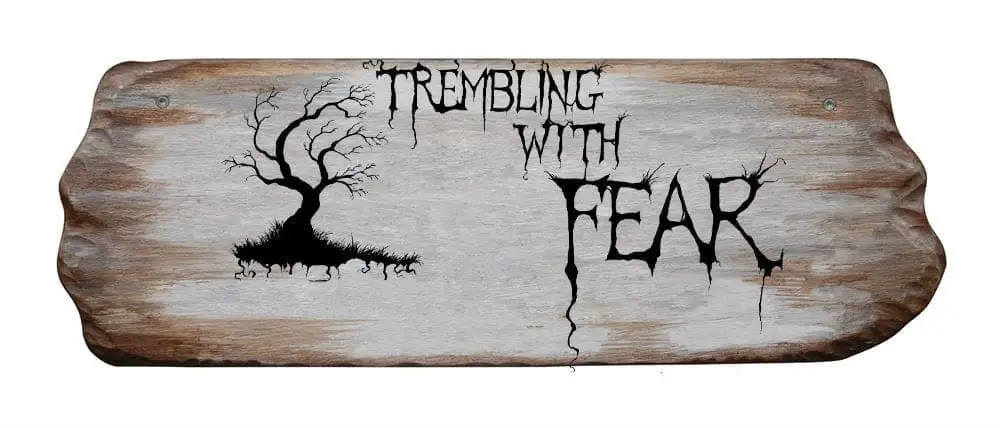 I'm moving! I hope. Two possible dates given as I write this. If things get slightly delayed in terms of responses from me for TWF, this is why. Hopefully the move goes smoothly and I get internet sorted relatively quickly, but who knows, the way this year has gone! In the meantime, the boxes around me are multiplying. I'm still trying to write but this is all very distracting.
I'm also another year older. Fifty-seven yes, but age is completely irrelevant in the writing industry as far as I'm concerned – nobody is ever too old.
Before we go to the stories, here's my usual weekly reminder to check out the submission guidelines for TWF. Also remember we are currently closed to short stories (unless for one of the Specials) but open to drabbles, unholy trinities and serials.
Our first story in Trembling With Fear this week is Mare Factory by Daniel Purcell. I really enjoyed the way it was told, almost as if in confidence, inviting you in to join in the horror and madness as if it was the most natural thing in the world.
Find Me by Toshiya Kamei continues to introduce us to a story fixed in another culture which I love. I don't even mind looking up unknown words, it keeps things fresh and broadens my knowledge.
Parting by Patrick Winters is an ending with a difference, beautifully written.
Puddle of Blood by Kim Plasket is a piece submitted as prose but the formatting gave it a poetic form and I read it as such. The idea of this puddle being observed and not claimed, waiting for the guilty party is something that particularly grabbed me.
Enjoy our stories and send in yours!
Steph
For those who have asked, the entire house situation has gone sideways. I'll shoot out an update when we know exactly what is happening. Needless to say, that has been all time-consuming as of late.
That being said, you may have noticed the site responding quite a bit quicker! We've got both new resources on the back end and the front end which will hopefully have response times up. If you do come across any strange things, do reach out so we can make sure they are fixed asap! Our temporarily new front page layout will likely be able to go up quicker due to these speed increases. Huzzah!
As to Trembling With Fear, we're eagerly looking for new drabble and the new anthology (I know that I've said this before) is getting much closer! 🙂
I hope you all have a great weekend and upcoming week!