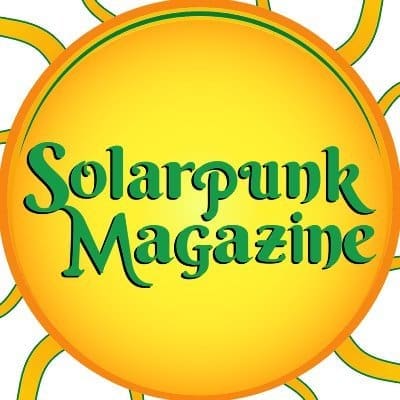 Submission Window: July 1st – 14th, 2023
Payment: Fiction: 1500-7500 words ($.08 per word, $100 minimum), Poetry: up to 5 poems or 5 pages of poems, whichever is shorter. ($40 per poem), Nonfiction: 1000-2000 words ($75 per essay or article), Cover Art: $100 for reprints, $200 for original unpublished, Interior Art: $50 for reprints, $100 for original unpublished
Theme: Hopeful short stories and poetry that strive for a utopian ideal, that are set in futures where communities are optimistically struggling to solve or adapt to climate change, to create or maintain a world in which humanity, technology, and nature coexist in harmony rather than in conflict.
All submissions to Solarpunk Magazine are done via Moksha. Any submissions received via email will be deleted without a response. Please don't email us to describe your story and ask if it's something we'd be interested in before submitting. We appreciate the consideration, but its easier if you just submit the story through Moksha.
Please read the full submission guidelines on down below or on our Moksha page before submitting your work. All submission periods end at 11:59 pm PST on the 14th of their given month.