Setting Self Doubt on Fire: How Can Online Groups Help Writers?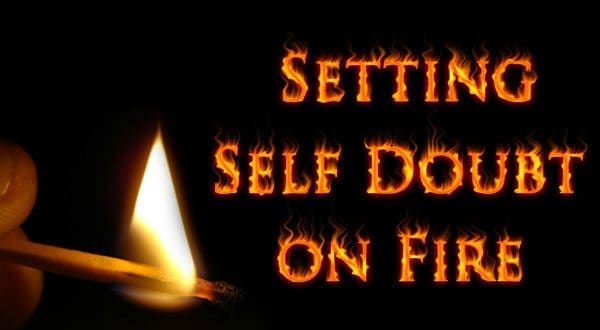 Happy New Year! Yeah, I know, we're already three months into 2020 (nearly four), but hey, this is my first Setting Self-Doubt on Fire post for 2020. 
I hope you've had a good start to 2020. If not, you're not the only one.
So, what do I have for you today? Well, I want to talk about how online groups can help you with your writing journey.
As you may remember, I was unwell last year, which resulted in me having to put my plans on hold. Now, I'm feeling better, but I'm still not as well as I used to be: I'm easily overwhelmed, my concentration is poor, I can't spend too long on the computer, and it takes me longer to do things. All of this has made me doubt whether I'm able to reach my goals, especially when I have Mr Self-Doubt reminding me of my fears. 
When you're struggling with self-doubt, you can feel alone and lost. But the one thing I've found that helps is being part of a writing group and talking to other writers. 
If you have other writers to talk to it can help you to push doubt aside so you can continue to work towards your writing goals. This is why I started these 'Setting Self-Doubt on Fire' posts and why I joined my writing group.
But what if you can't join a writing group? Well, there's a solution: you can join an online group.
An online group allows you to interact with people without having to leave your home — this is a perfect solution for many of us at the moment, especially with us having to stay at home due to Covid-19. 
My writing group has had to become an online group for the time being. We already had a private Facebook group, so we could keep in touch. But since we've been put on lockdown, we are now using Facebook chat and video calling to continue our meetings. 
My writing group isn't my only experience of an online writing group. Last year I created a Facebook group called 'NaNoWriMo for Self-Doubters'. This group was for those writers who wanted to do NaNo differently or for my fellow self-doubters. Now this group didn't have many members, but it still helped to motivate me to reach my NaNo goal, and it also helped the other members. 
Are you still not sure whether you should join an online writing group? Here are more ways an online group can help you:
You can speak to writers from all around the world.

It allows you to interact with people when you are too ill to leave your home.
You have people to talk to when you're struggling at various times through your writing journey.

You have people who can challenge the negative things Mr Self Doubt tells you.

You have people who understand the challenges a writer goes through.

You have people who can celebrate your achievements with you, even the small achievements — some people don't see selling one book as an achievement, but a writer knows that selling one is better than nothing.

You have people who can give you advice and feedback when you doubt or struggle with your work, as long as the group is private.

You have people who can encourage you to get back up and try again when faced with rejection.

You feel less alone. 
So, as you can see, an online group has many benefits. The main one for me was being able to keep in touch with people even when I was too unwell to leave the house. And this is why I decided to create a support group for writers. 
Even though I have the NaNo group, I wanted a group that could offer support for my fellow self-doubters all year round. And this is why I created a new Facebook group called 'The Setting Self-Doubt on Fire Squad'.
The Setting Self-Doubt on Fire Squad is a support group for all writers who struggle with self-doubt. It's a group where writers can share their fears, offer support and motivate each other to achieve our writing goals. So, if this sounds like the group for you, please join the 'Setting Self-Doubt on Fire Squad'. And together we will defeat Mr Self Doubt.
Okay, that's all I have for you today. Stay safe, everyone. And I'll speak to you again soon.
'Alone we can do so little; together we can do so much.' — Helen Keller
About the Author
Latest Posts
Nicole J. Simms is a UK horror, crime and fantasy writer. However, she is open to writing in other genres.
Her stories have been published in anthologies, in magazines and on websites. In 2016, she won the Nine Voices' 50-Word Halloween Competition with her story 'Meeting the Parents'. And, her self-published e-book The Book of Drabbles is now available to download for free.
She is also the deputy leader of the Oldbury Writing Group, a West Midlands based writing group. They have published a WW2 anthology together titled From Sunrise to Sunset, and they are now working on their second anthology.
Stephen King, Sharon Bolton, J. K. Rowling, R. L. Stine and Kelley Armstrong are some of her favourite authors. And, when she's not writing, she loves to bake, paint, knit and go on nature walks.
Find out more at:
Website – http://nicole-j-simms.co.uk
Facebook link – https://www.facebook.com/NicoleJSimmsWriter
Twitter link – https://twitter.com/NicoleJSimms1
Goodreads link – https://www.goodreads.com/author/show/19383148.Nicole_J_Simms