Setting Self Doubt on Fire: The Editing Strain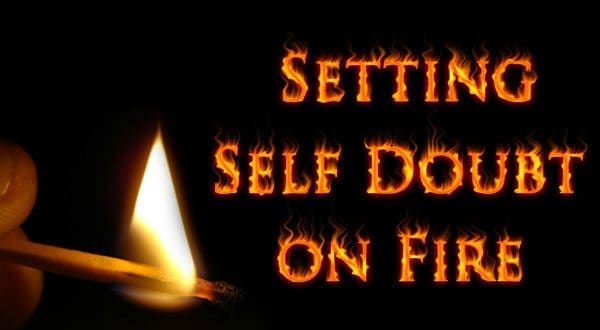 Hi everyone! I'm back. Yes, I know it has been a long time since my last post. What have I been doing? Well, not slacking that's for sure. I had my novel to finish writing, which I completed last week. It's now tucked away in a box fermenting while I prepare myself for the editing challenge. We'll come back to this point. I have also been working my way through my editing pile, and I've been working on my new website, which I'm hoping to launch soon, so keep an eye out for that.
So, what do I have for you today? Well, I shall return to my previous mention of the editing challenge that awaits me with my novel. Editing, as we all know, can be one of the most daunting and stressful tasks. Many rush the process while others overdo it, and it's many of us self-doubters that tend to overdo it with the editing. However, editing can make the difference between an acceptance and rejection, so it's important to find a happy medium.
To help you with the strain of editing, I have come up with some tips, which might help you feel less stressed about editing.
Read Aloud. I previously wrote a post about taking part in the read aloud challenge. Many sources say that to help you pick up errors in your writing it helps to read it out, so you can hear how the story flows. I have done this myself and found many times where it sounds okay in my head, but not when I read it out. So even if you only do this once per story, make sure you read your work aloud.
Wear your editor hat. For writers, this can be a tricky task. Even with the best intentions you can find yourself editing your work as a writer. Editing as a writer can blind you to any issues you might have with your story, such as plot holes. Be honest as honest as you would be about a story written by another. Also, ask many questions about your story. Time away from your story can help this process.
Take some time away from your story. I've found that it is easier to wear your editor hat when you have taken some time away from your story before editing. At times when you are trying to reach a submission deadline, you won't have time to leave your story. However, what I've learned, the hard way, is that it's better to take your time with your story rather than rushing ahead with it and receiving yet another rejection.
Save drafts. Saving your drafts might be obvious to some, but it is important to keep each draft stage. This is especially important to those who tend to over edit. I've cut things out before and realised that I shouldn't have, but thanks to my saved drafts I was able to add the piece back into the story without any issues.
Use a thesaurus. I once wrote a story, which had the word looked 45 times; this was a short story. To solve this issue, I have added a thesaurus to my editing tool list. However, make sure the word you use makes sense within the sentence.
Take a break between drafts. This point ties in with point 3. As well as a break between the first draft and editing process a break between the draft stages can be beneficial. Focusing on one story for a long time can drive you crazy, so take a break, and edit another story.
Keep a list of your editing process. For example, your second draft could be used to fix any plot holes, add any extra details, or take out unnecessary information. While your third draft could be used for cutting out adverbs and adjectives.
Have a 'words to cut' list. I found a website, which listed ten words that writers should minimise or cut from their writing. It has helped me through my years of writing.
Use a grammar and spell checker. You shouldn't only rely on your word processor to check your work. I use Ginger, and Grammarly have a free version of their grammar checker. These spell and grammar checkers are great for finding those little mistakes that you miss.
Remember, no one's perfect. Sometimes you have to reach a point where you put down the red pen and let it go. You can spend forever tearing your work apart (Yes, I'm talking about you self-doubters). However, you need to remember that you are only human, and there's nothing perfect in this world. Do your best, that's all anyone can ask.
There you have it. Hopefully, with these little tips editing can be less of a strain for you. However, chances are you will still pull your hair out at some point, but hey, it's all part of the process.
To end this post, here is another inspirational quote:
"Put down everything that comes into your head and then you're a writer. But an author is one who can judge his own stuff's worth, without pity, and destroy most of it." (Casual Chance, 1964) ― Colette
About the Author
Latest Posts
Nicole J. Simms is a UK horror, crime and fantasy writer. However, she is open to writing in other genres.
Her stories have been published in anthologies, in magazines and on websites. In 2016, she won the Nine Voices' 50-Word Halloween Competition with her story 'Meeting the Parents'. And, her self-published e-book The Book of Drabbles is now available to download for free.
She is also the deputy leader of the Oldbury Writing Group, a West Midlands based writing group. They have published a WW2 anthology together titled From Sunrise to Sunset, and they are now working on their second anthology.
Stephen King, Sharon Bolton, J. K. Rowling, R. L. Stine and Kelley Armstrong are some of her favourite authors. And, when she's not writing, she loves to bake, paint, knit and go on nature walks.
Find out more at:
Website – http://nicole-j-simms.co.uk
Facebook link – https://www.facebook.com/NicoleJSimmsWriter
Twitter link – https://twitter.com/NicoleJSimms1
Goodreads link – https://www.goodreads.com/author/show/19383148.Nicole_J_Simms