There is something to be said for a great movie monster. They can terrify and live in the imagination for a long time, and you really wonder how the characters on the screen are going to come out of this alive, or even if they are going to come out of this at all. They can be large or small or man-sized; they can be based on authentic science, come from legend, or be the result of pure imagination. And when seen on the screen they are a triumph of special effects, make-up, computer technology or a combination thereof. And a master director can add a little something to make it all the worse.
These are not those monsters.
Now, this list could have been freakin' huge, but I had to draw a line somewhere. The monster has to look ridiculous, and be rendered ridiculously. The monster must be so stupid that no matter how good the make-up or special effects, nothing could help. So a monster like the alligator man in The Alligator People, or the trolls in Trolls, or even the terror that creeps in The Creeping Terror could actually have been made watchable by some-one who knew what they were doing. I also decided against including giant versions of normal animals. Night Of The Lepus could be scary, except that rabbits are so cute and fuzzy you want to hug them as they ran around toy cars, not scream in terror and run away. And normal animals – like those killer frogs, lizards, spiders, alligators in the film Frogs – are not really monsters so much as nature gone wild.
These monsters are stupid in every sense of the word.
I own all of these movies. I am a sad, old man.
Twonky (from The Twonky, 1953)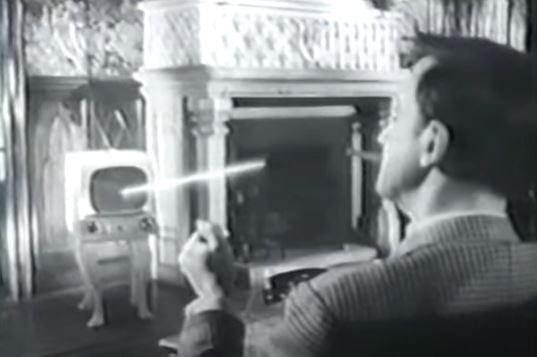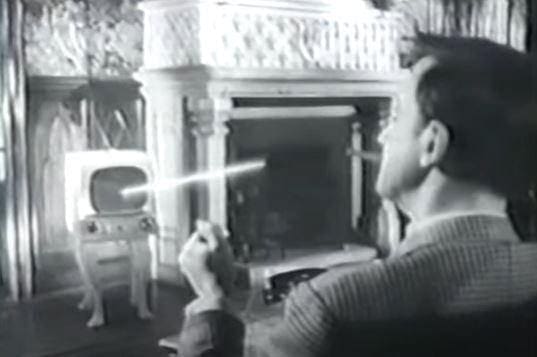 A sentient television set. I don't think I need to go any further. A 1950s TV set on legs and things that can walk, shoot laser beams and kill people and tries to take over a man's life and the film is appallingly written and the monster is NOT scary. Hell, wait 60 years and various screens have enslaved people completely. No lasers needed.
Ro-Man (Robot Monster, 1953)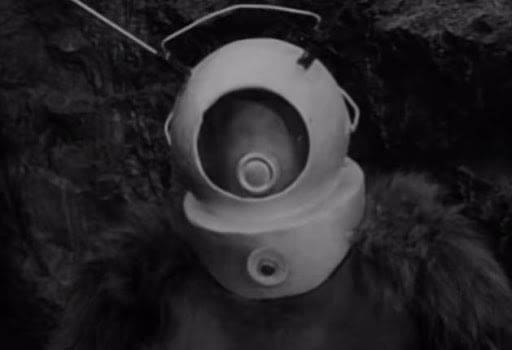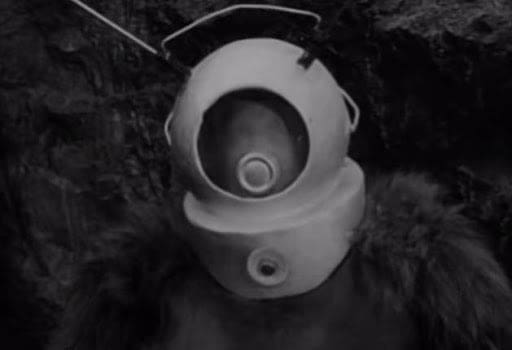 It would be unfair to call this the worst movie of all time in a universe where Hulk Hogan makes films. (I collect and adore bad films, but Mr Hogan has appeared in the film I consider the very worst ever bar none.) But, damn, this film is terrible. Non-acting children, a cast of 7, a floating space platform where you can see the hand holding the stick (I am not joking – I saw it in a cinema and when that hand appeared the projectionist paused the film), and… The monster. Take a gorilla costume. Put it on a tubby man. Plonk an old-fashioned deep-sea diving helmet on his head. Attack some wire "antennas". Have him surrounded by bubbles. Scary!
It From Venus (It Conquered The World, 1956)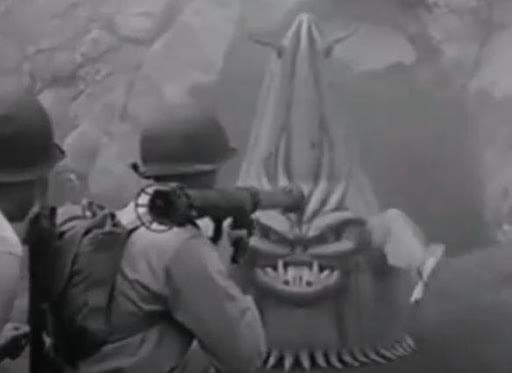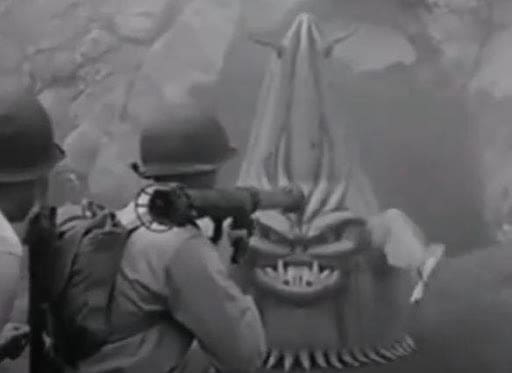 It has been said that because Venus has a higher gravity than Earth, it makes sense that its inhabitants would be short and squat. But would that make them look like carrots with a good dental plan? Really? With, to quote Mystery Science Theatre 3000, its oven mitt hench-bats, this has to be the least intimidating alien ever.
(more…)