Disclosure:
Our reviews may contain affiliate links. If you purchase something through the links in this article we may receive a small commission or referral fee. This happens without any additional cost to you.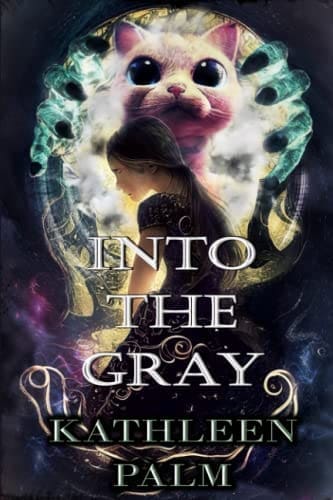 Title: Into the Gray
Authors: Kathleen Palm
Publisher: Spooky House Press
Genre: Horror
Release Date: 13th February, 2023
Synopsis: Welcome to Nowhere, a huge gray place full of piles of lost things.
And a weird Caretaker who speaks in riddles.
And a giant metal claw in the sky.
And some creepy zombie robots.
And hopefully one stuffed pink kitty.
Ember sets out to search Nowhere and defy Caretaker's instructions to get that cat back.
Because life is diddly darn wrong. Because her little sister cries. Because black fog clings to them, changing them.
And Ember wants life to be okay again.