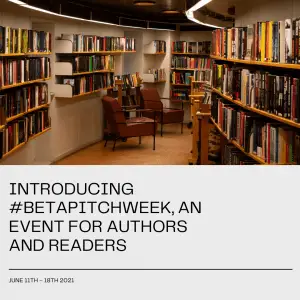 Introducing #BetaPitchWeek, an Event for Authors and Readers
By: Holley Cornetto
So, you've written the draft. That's supposed to be the hard part, right? In order to make your manuscript the best it can be, the logical next step is to find readers to give critical feedback. Some writers are lucky enough to have writing groups or friends to do beta reading for them, but others struggle to find people willing and able to read and critique their work. 
That's where #BetaPitchWeek comes in. 
The brainchild of Eerie River Publishing's Michelle River, #BetaPitchWeek is a writer's solution to where and how to find people willing to read and provide feedback on their work. 
So, what is #BetaPitchWeek? It is a bi-annual online event to help readers and writers connect with one another. This year, the first event will be taking place June 11th – 18th. 
Authors are tasked to post either a 60-second video, or a Tweet with a brief pitch of their story, using the hashtag #BetaPitchWeek and the corresponding genre tags. 
(more…)