Disclosure:
Our reviews may contain affiliate links. If you purchase something through the links in this article we may receive a small commission or referral fee. This happens without any additional cost to you.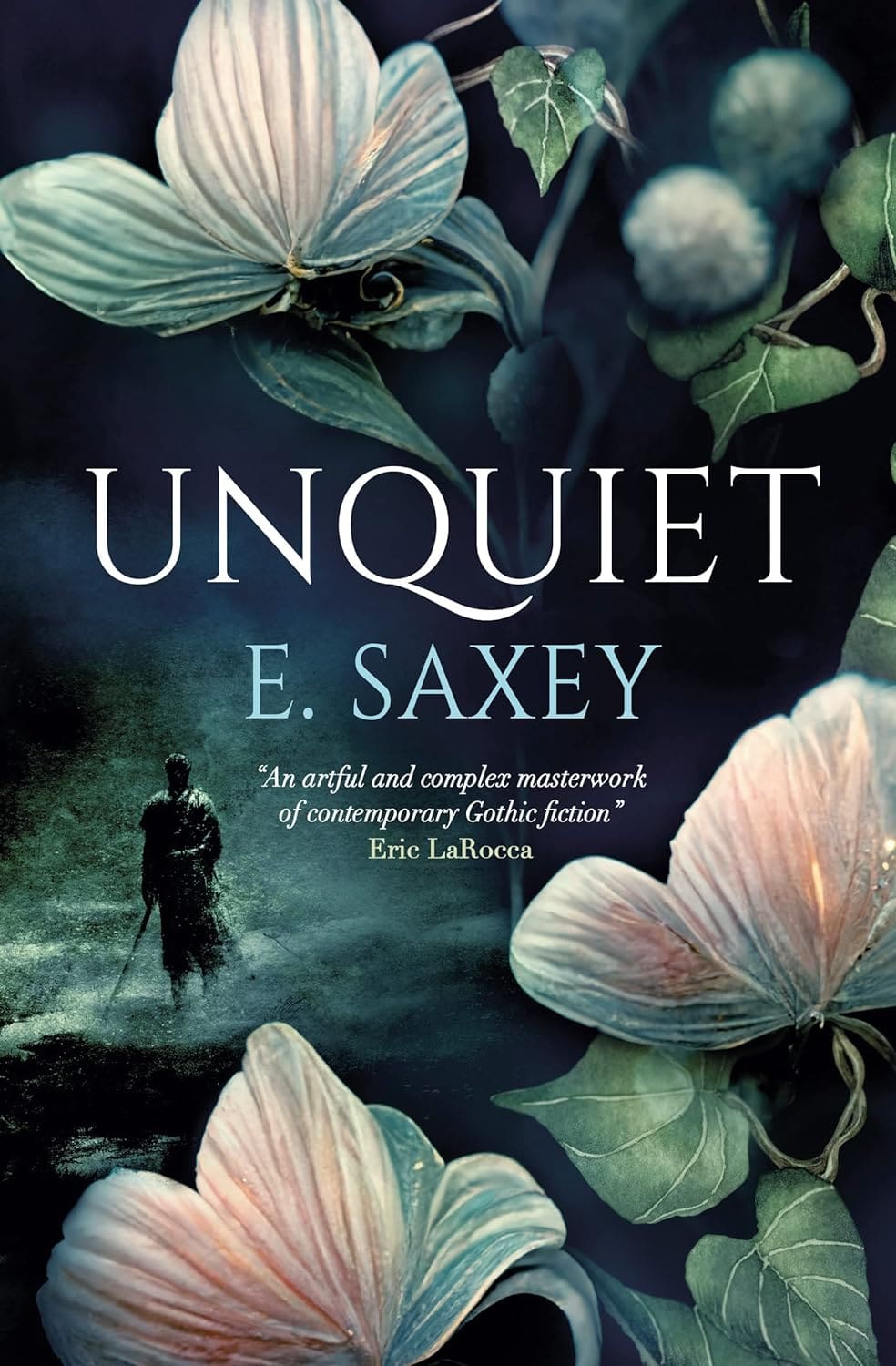 Title: Unquiet
Author: E. Saxey
Genre: Gothic Horror, Historical Fiction
Publisher: Titan Books
Release date: 18 July 2023
Page count: 320
Synopsis: An intrepid young woman journeys across Victorian London and beyond in search of the truth behind the presumed death, and reappearance one icy evening, of her brother-in-law, in this gripping and mysterious gothic horror.
Perfect for fans of The Haunting of Hill House and readers of Sarah Waters.
London 1893. Judith lives a solitary life, save for the maid who haunts the family home in which she resides. Mourning the death of her brother-in-law, Sam, who drowned in an accident a year earlier, she distracts herself with art classes, books and strange rituals, whilst the rest of her family travel the world.
One icy evening, conducting a ritual in her garden she discovers Sam, alive. He has no memory of the past year, and remembers little of the accident that appeared to take his life.
Desperate to keep his reappearance a secret until she can discover the truth about what happened to him, Judith journeys outside of the West London Jewish community she calls home, to the scene of Sam's accident. But there are secrets waiting there for Judith, things that have been dormant for so long, and if she is to uncover all of them, she may have to admit to truths that she has been keeping from herself.