Daniel Dark's Knife's Tell & Victorian Catsup Blog Tour – A One Day Or Today Man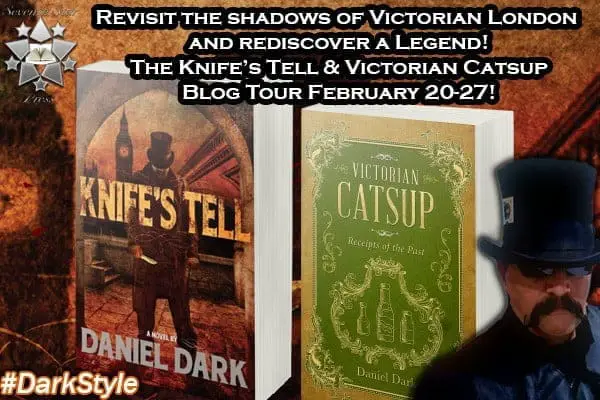 My whole life I have lived with the fact that I had a decision to make. I could be a one day or a today man. There were things that I kept telling myself that one day I would do this, or one day I would do that, knowing that one day would not come.
When I started writing, though, I realized that it would not be finished in one day. But if I ever was to finish, I had to do something today. Each day had to be a today decision that I would do something to advance my writing.
Whether it was to learn more, do research for my story, or write, I only had today to get it done.
After two years of struggle and rewrites I finally had my first book in manuscript form. Now, what do I do with it?
Being afraid that no one would ever want to read my dribble, I got the nerve to ask a few friends that were writers to give it a beta read. To my astonishment, they came back telling me how much they enjoyed reading it. Being someone that failed English 101 in college three times and then finally getting a C-minus, it was something that I never expected to hear.
The whole reason that I am telling you this is that if someone like myself, who originally wrote a book just to prove that he could do it, can have an award-winning book, what could you do with all of the great talent you possess?
Right now, promise yourself that today you can do your part in making a dream come true. Then without knowing it your one day will become a today, and your fabulous new work will be yours to hold and present to the world.
Explore the shadows of Victorian Era London and encounter a new Jack the Ripper tale like you've never read before in Daniel Dark's Knife's Tell & Victorian Catsup Blog Tour, taking place February 20-27!
Knife's Tell contains a tantalizing blend of thriller, horror, erotic, and alt. history elements. As an added bonus, author Daniel Dark (a former Victorian chef) also has included the authentic Victorian Era recipes of the dishes that are featured in the story!
In addition to Knife's Tell, this tour also highlights Victorian Catsup: Receipts of the Past, which features history and recipes for a wide variety of authentic, Victorian Era catsups. The book itself also has a great story behind its development, and it is attached to a wonderful cause!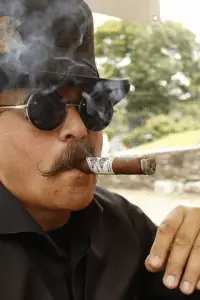 About the author: Daniel Dark, a native of Nashville, Tennessee, grew up with homicide every day. Having a homicide detective as a father, he was able to learn about those that were brought to justice, and the ones that were not.
Spending many hours in Central police headquarters and in his grandfather's hematology lab gave Daniel an unusual childhood and a love for science. Along with this, his great uncle owned the oldest book store in Nashville. His parents took him there regularly, where developed a love of reading and found out about history.
Daniel went on to become an Electrical Engineer and Industrial Maintenance Manager till NAFTA took away his job. A year later he went to culinary school and studied Victorian cooking, after which he opened a Victorian-style restaurant.
He became a heart attack and stroke survivor at fifty years old, where he used writing to rehabilitate his brain. The first book written by Daniel was on Victorian Catsup, which had over two hundred catsup recipes in it from the late 1700's to 1910, with over sixty different flavors. Daniel used the book to start his 1876 Catsup company as Mr. Catsup.
Knife's Tell represents his debut novel as an author.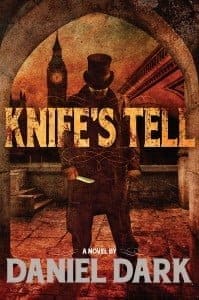 Book Synopsis for Knife's Tell:   In 1888 one of the most notorious serial killers in history plagued London's East Side.
Knife's Tell is not about those murders, but the life behind them. What would cause a normal person to slay in such a horrific way?
Daniel Dark has explored an alternative tale of a doctor lost in reality trying to correct his past. With the help of his personal servant, he searches the Chapel for answers about his connection to the man with the knife.
Where did he come from? And how is the doctor part of his plans for escaping the police at every turn?
Read Knife's Tell to learn the story behind the blade that killed London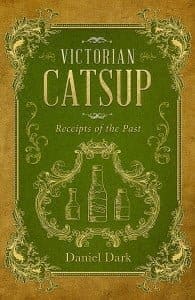 Book Synopsis for Victorian Catsup- Receipts from the Past: The book you now hold in your hands is nothing new, only forgotten by most. 
It is, however, how Chef Daniel, the Victorian Chef, recovered many missing segments of his knowledge after having a stroke in 2012. At that time, he had a forty-seat restaurant where he was recreating dishes from the Victorian Era. He was also developing his signature catsups to serve with each receipt that he placed on the menu.
After the stroke, he was forced to give up on his dream for the time being and start the long journey of rehabilitation of both body and mind. When Chef Daniel was able to stand in front of a stove again, he went back to what he knew best, making small batch catsup that he took to local fairs and sold so that he could make more. 
This book is a big part of what kept Chef Daniel going each day. Now he wants to share that with others by contributing ninety percent of his proceeds to the Blood Banks that kept him alive by furnishing over twenty units to him when he was in need.
Author Links:
Twitter: @1876Catsup
Facebook: https://www.facebook.com/DanielDarkAuthor/
Tour Schedule and Activities
2/20     The Sinister Scribblings of Sarah E. Glenn      https://saraheglenn.blogspot.com/    Top Ten's List
2/21     Breakeven Books         https://breakevenbooks.com   Guest Post
2/21     I Smell Sheep   http://www.ismellsheep.com/            VLOG
2/22     Horror Tree     https://www.horrortree.com     Guest Post
2/23     Sheila's Guests and Reviews   http://sheiladeeth.blogspot.com        Guest Post
2/24     The Book Lover's Boudoir       https://thebookloversboudoir.wordpress.com/         Review
2/24     Books, Reviews, and More     http://bookworm1977.simplesite.com/435597726   Interview
2/25     Jazzy Book Reviews     https://bookreviewsbyjasmine.blogspot.com/           VLOG
2/26     MyLifeMyBooksMyEscape      http://mylifemybooksmyescape.wordpress.com       Interview
2/27     Honestly Austen          https://honestlyausten.wordpress.com/        Review
2/27     Willow's Thoughts and Book Obsessions       http://wssthoughtsandbookobsessions.blogspot.com/            Review
Amazon Links for Knife's Tell:
Print Version: https://www.amazon.com/Knifes-Tell-Daniel-Dark/dp/1941706665/
Kindle Version: https://www.amazon.com/Knifes-Tell-Daniel-Dark-ebook/dp/B075RMJ4BJ/
Barnes and Noble Link for Knife's Tell: https://www.barnesandnoble.com/w/knifes-tell-daniel-dark/1127157436?ean=9781941706664
Amazon Links for Victorian Catsup:
Print Version: https://www.amazon.com/Victorian-Catsup-Receipts-Daniel-Dark/dp/1948042479/
Kindle Version:  https://www.amazon.com/Victorian-Catsup-Receipts-Daniel-Dark-ebook/dp/B07DCFS2RL/
Barnes and Noble Link for Victorian Catsup: https://www.barnesandnoble.com/w/victorian-catsup-daniel-dark/1128827007?ean=9781948042475
About the Author
Latest Posts
Stuart Conover is a father, husband, published author, blogger, geek, entrepreneur, horror fanatic, and runs a few websites including Horror Tree!