WIHM 2022: An Interview With Editor S.H. Cooper
In celebration of Women in Horror Month, we wanted to highlight some of the amazing work that women have been doing compiling and editing magazines or collections in the horror industry. We're kicking off our interview series by taking a few moments with S. H. Cooper. 
Could you introduce yourself, and tell us a little about you?
My name is S.H. Cooper and I'm a horror and fantasy author. I've self-published a number of titles, including three short story collections, a YA fantasy novel entitled "The Knight's Daughter", and a cosmic horror novella, "The Festering Ones". My gothic horror novella, "Inheriting Her Ghosts", was the launching title for Sleepless Sanctuary Publishing. In addition to books, I'm also a contributing writer to the award-winning podcast, "The NoSleep Podcast", and a co-creator, writer, and voice actor for the horror comedy podcast, "Calling Darkness". The upcoming feminist horror anthology, "A Woman Built By Man", was my first foray into working as an editor.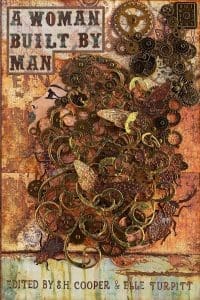 What is (or was) the most rewarding aspect of editing an anthology, magazine, or collection?
Definitely getting all of the excited replies back once we'd sent out story acceptances. Being able to provide an author with their first horror credit was an unexpectedly emotional experience for both myself and my co-editor, Elle Turpitt. The sheer joy and excitement that comes from an acceptance never gets old, and it turns out that being the one to provide that is just as wonderful!
What is (or was) the worst aspect of editing an anthology, magazine, or collection?
On the other end of the spectrum are the rejections, especially when the story itself was great, just not quite right for what we were doing. "A Woman Built By Man" had a very specific focus (how women are shaped by men) and sometimes submissions, as well-written as they were, didn't quite hit the mark. Most of the time, rejections weren't a reflection of story quality at all and instead came because we just had something else that fit the theme a smidge better. Having to turn down so many talented authors was very difficult.
In your opinion, what are the most important aspects of creating a collection or issue?
For me, it was knowing what I was trying to do with the anthology. If we hadn't had such a clear cut idea of what we were looking for, I don't think we would've ended up with such a strong set of stories. The authors each provided us with such unique tales that approach and convey the overall message in different way, really driving home what it means for a woman to be built by man without being repetitious.
Is there anything you'd like people to know about you or your work?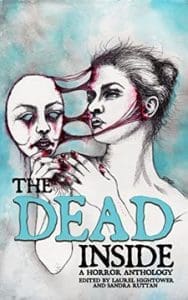 Probably that I wouldn't be able to do what I do without the awesome people who support and work with me. Being an author or editor can be isolating, so having others who understand what you're doing and can talk to you about it is so important. A Woman Built By Man wouldn't have been possible without my co-editor, Elle Turpitt, Olivia White, who is a co-creator and contributing author, our excellent publisher, Cemetery Gates Media, and every single author who sent in a story, regardless of whether it made it into the book.
If we'd like to cyber stalk you, where can we find you online?
My (poorly maintained) website is www.authorshcooper.com and I'm most active on Twitter under the handle @MsPippinacious.
Link(s) to anthology/magazine/etc. you'd like our readers to check out:
https://www.amazon.com/Woman-Built-Man-S-H-Cooper-ebook/dp/B09S8WHYRD/ref=tmm_kin_swatch_0?_encoding=UTF8&qid=1644772187&sr=1-1
https://www.amazon.com/Quaint-Curious-Gothic-Tales-ebook/dp/B09QHKS4GJ/ref=sr_1_2?crid=26O6U2D4W8CRQ&keywords=a+quaint+and+curious+volume+of+gothic+tales&qid=1644788926&s=digital-text&sprefix=a+quaint+and+cur%2Cdigital-text%2C93&sr=1-2
https://www.amazon.com/Dead-Inside-Laurel-Hightower-ebook/dp/B09RHXBMSB/ref=sr_1_6?crid=1V9HQU7IB9VR3&keywords=the+dead+inside&qid=1644788905&s=digital-text&sprefix=the+dead+inside%2Cdigital-text%2C96&sr=1-6
About the Author
Latest Posts
Holley Cornetto was born and raised in Alabama, but now lives in New Jersey where she writes dark fantasy, horror, and weird fiction. To date, her writing appears in over a dozen magazines and anthologies. To indulge her love of books and stories, she became a librarian. She is also a writer, because the only thing better than being surrounded by stories is to create them herself. In 2021, she earned an MFA in fiction writing from Lindenwood University. She is a proud member of the Horror Writers Association.