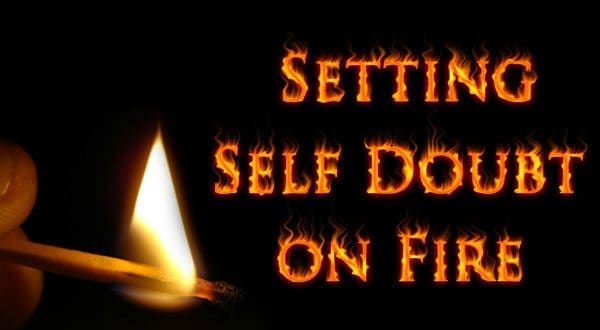 Hi everyone, I'm back with some more self-doubt fighting-advice. It's October, and you know what that means—no, I'm not talking about my birthday. October is the month before NaNoWriMo (National Novel Writing Month).
Yes, it's nearly NaNo time already—I can't believe it. For those who don't know, NaNoWriMo is where writers from around the world pledge to write 50,000 words of their novel in November. It's a great way to motivate you to start writing your novel.
I had planned to do NaNoWriMo again this year—it would be my first attempt since 2014—but due to ill health, trying to write 50,000 words in a month would put too much pressure on my struggling brain.
But I still wanted to take part in NaNo, so this got me thinking. Why do I have to aim to write 50,000 words? Yes, that is the purpose of NaNo, but it wouldn't be the first time I've done it differently. I have done NaNoEdMo (National Novel Editing Month) instead of NaNoWriMo, and instead of working on a novel, I worked on a novella and some short stories.
So I decided to do NaNoWriMo differently. Instead of aiming to write 50,000 words, I plan to write 10,000 words of a novella, but even if I don't reach that goal, I still plan to celebrate any achievement I make, see my 'My NaNoWriMo 2019 Goal' post to find out more.
For many of you, the challenge of writing 50,000 words in a month is too much for you to attempt. It could be because of your health, lack of time, responsibilities or fear. And trying NaNo will do nothing but add extra stress to an already stressful life. So you decide not to take part at all.
Well, this isn't the only option. If you still want to take part in the NaNo fun, there is no reason why you can't tweak it to make it more suitable for you. You could reduce the word count (as I am doing), do NaNoEdMo instead if you have a novel to edit rather than to write or write something other than a novel, such as a short story collection or a novella. The choice is yours. So instead of missing out this year, do NaNo differently instead and join the fun. And if you don't reach your goal, don't beat yourself up, be proud of the work you have done so far.
If you decide to do NaNo, then read my other NaNo posts for more tips and advice:
And, if you do decide to take part in NaNo, I have created a Facebook group called NaNoWriMo for Self-Doubters. This group is for writers who suffer from self-doubt but want to take part in NaNo or anyone doing NaNo differently. So, if that's you, then do join please join the group and let's support each other.
That's all I have for you today.
'It does not matter how slowly you go as long as you do not stop.'—Confucius