Trembling With Fear 4-16-23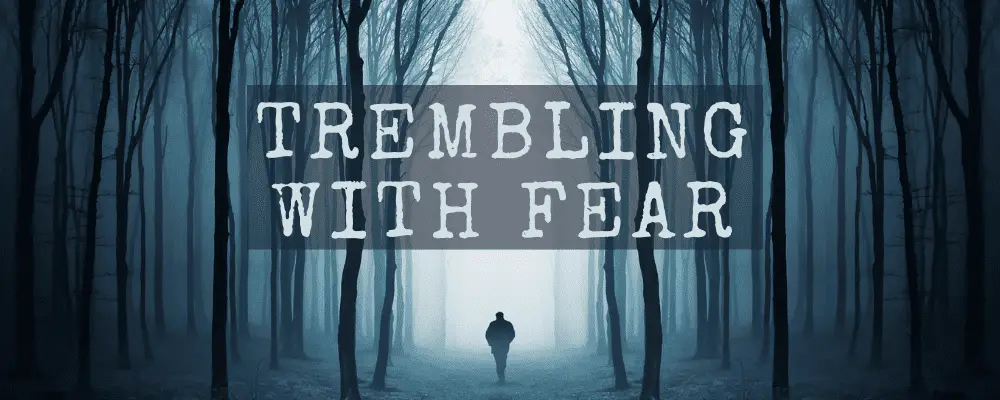 Hello children of the dark. We've had a real-world horror story unfolding in our home this week… yes, we've got mice. Somewhere. In the walls, maybe. Though there is evidence of them elsewhere. Tiny bite marks. Tiny specks of poo.
So we spent our long weekend (we get a four-day weekend for Easter on this side of the pond) clearing *stuff*. The other half thankfully did all the mucky jobs; it brought him face-to-face with some of our tiny furry friends, who have been ethically caught and released in the local woodland. Maybe we've got them all; we're not sure. I might've just heard a squeak behind me. 
But it also meant I had to – god forbid – clear out my piles of books. I don't like getting rid of stuff at the best of times, but my books are precious. I've tried to do e-readers but I just need the paper in my hands for the full experience, y'know? At least our local charity store has been gifted a stack of mid-2000s Lonely Planet guides and all of those books I got when I was trying to be literary but realised I would always be a spooky girl at heart.
It'll probably do me good. If nothing else, there's more space for new stories now! (Sorry, mum.)
In the meantime, we've still got all those trapped drabbles to review, so bear with us and enjoy this week's offerings as you wait.
In this week's menu, Austin Mooney waxes lyrical with a very gross bit of body horror. This is followed by three delicious quick bites:
C.D. Kester

has some family troubles,

Lauren Carter

shows great devotion, and

Mike Rader

takes faith to new heights.
Finally, if you had a dark speculative story published in a semi-pro or token paying market in 2022 then submit it to Horror Tree's new indie dark fiction anthology! Because why should the "best of" anthology fun be confined to the pros? Get the details here.
Over to you, Stuart.
Some exciting news on the new website front. We're making progress once more! As of the time of writing this post, I was able to give the new layout a quick demo that works fantastic speed-wise on my desktop, laptop, and mobile. Now, we're going through our first round of actual edits and after that I'm going to be getting some feedback from some of our team. Fingers crossed this means that we'll have a real update for you soon! 
Just as a reminder, we're taking submissions to a new Horror Tree anthology titled Shadowed Realms: The 2022 Indie Dark Fiction Anthology. In it, we're looking for the best 1,000-9,000 word dark fiction published in semipro and token-paying markets in 2022! This reprint anthology will be paying 1 cent per word, and we're very excited to start taking a look at your work!
For those looking to support the site, we're always open Ko-Fi donations and always have our Patreon going.
As always, I hope you had a great weekend.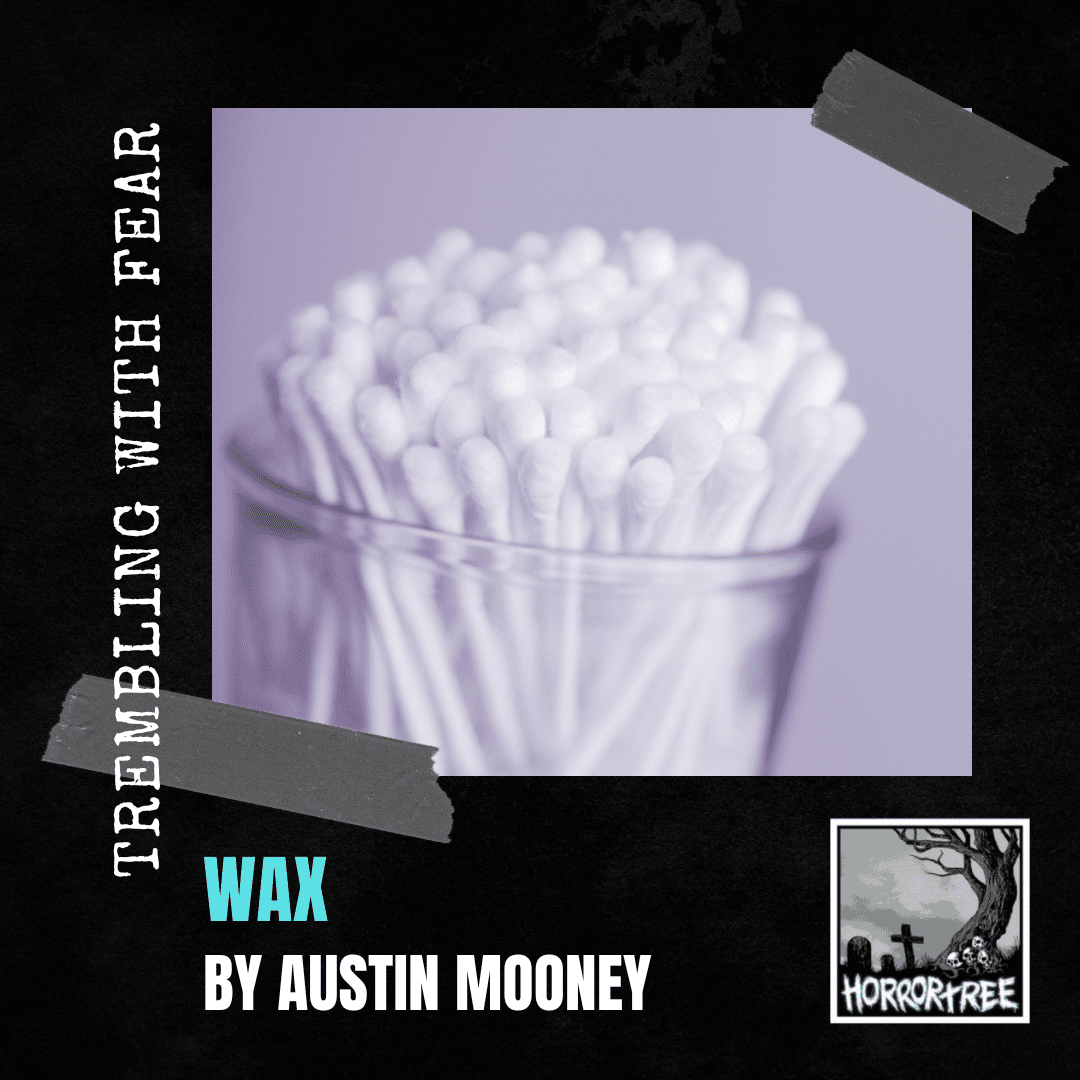 Austin Mooney
Austin Mooney is a writer based in Chicago. He works as an editor for a multicultural marketing agency and writes freelance. Originally interested in the realm of comedy, horror soon became his focus, and the two forces mix throughout his work. A few of his influences include Shirley Jackson, Junji Ito, Stephen King, Jeff VanderMeer and horror filmmakers of the 70s and 80s. His short stories "Moss," "Wart Forest," and "The Folding Man" have all been featured on the popular horror podcast What If It's True, garnering thousands of listens. Discover more on his website or follow him on Instagram.
Wax, by Austin Mooney
Every pair of earbuds I have ever owned has been destroyed by earwax. I thought it was a common problem. I only buy cheap earbuds because about a month after taking them home, the mesh screen over the sound holes sinks into a coating of my red, orange and black head sludge. Swirling goop of autumn shimmer. It permeates every possible opening and completely muffles the sound, encasing it forever in a grave of my body's excess slime. A smooth, greasy film of waste pulsing to the music.
I bought bigger headphones to go over my ears, but they were expensive, and I worried about them getting lost, broken or stolen while I went about my routine in the city. I wear glasses, and those headphones press my ears against them too painfully to experience daily. So, I resigned myself to the fact that I would have to keep buying cheap earbuds and using them until they filled with my horrid wax.
One day, after speaking with a few friends about the problem and realizing that none of them shared it, I decided to visit a doctor that could clean my ears. I told her about my problem over the phone, and before I could finish speaking, she scheduled an appointment for me later that afternoon.
When I entered her office, she was wearing a protective jumpsuit, like a hazmat suit, and she asked me to sit down. A slick maroon apron, made of a material I had never seen, lay neatly folded inside a sealed plastic bag on the chair. The doctor gestured toward it.
"Should I just put this on over my clothes?" I asked. She nodded, and I removed the apron from its packaging, sliding it over my shirt. It was light and difficult to hold like it was designed to reject even the stickiest mess. It felt like a liquid between my fingers.
"How much are you producing?" she asked.
"Earwax?"
"Yes." Her eyes were unblinking and severe behind her face shield.
"A normal amount, I feel like. It just keeps ruining my headphones. I need a cleaning or something."
"It's not a normal amount."
The doctor turned my head with her hand and looked in my left ear with a flashlight. She recoiled but quickly composed herself, closing her eyes to steady her breath.
"Everything okay?" I asked.
"I'm going to start cleaning now," she said. "Please stay still."
She brought an enormous gun-shaped tool up to my ear, its full details obscured in my peripheral vision, and counted backward from three. When she reached zero, my mind went white.
A rush of warm liquid, growing hotter from the friction of its push, flooded my head as pounds of sludgy earwax plopped onto my shoulder and slid down my apron onto the cold vinyl tile floor. It felt like an animal had been dislodged from my brain. I could hear everything so clearly. I had no idea of the dull reality I had slowly grown accustomed to. In the air of my newfound aural vibrancy, I winced at the shrill squeal coming from the floor next to me.
The doctor quickly and carefully collected the muck into a cooler and wrote the date on a piece of masking tape stuck to its lid. She looked at me and sighed through her smile.
"Little guy made a home in your head," she said.
I looked down at the cooler. It was shaking.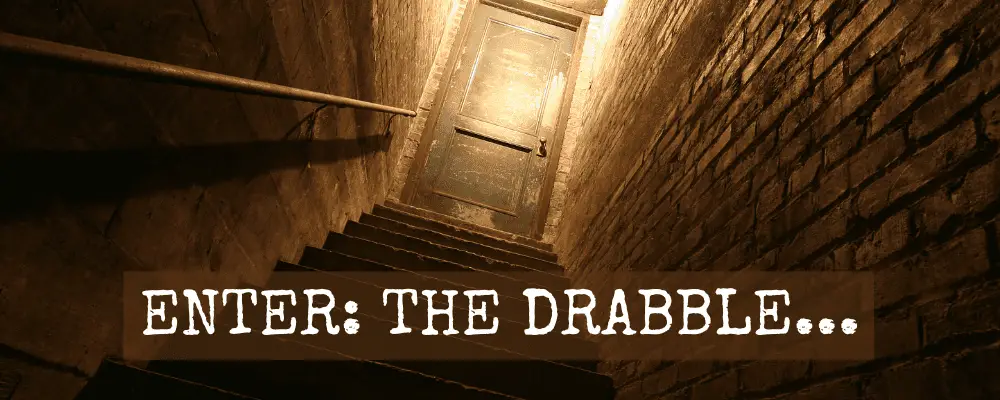 Going Somewhere?
Bloop… bloop… bloop… bloop… 
A dripping sound caused me to stir. There was a deep red stain on the ceiling that was leaking scarlet drops. 
I grabbed my phone to use as a flashlight and made my way to the attic. What was waiting for me chilled me to the bone. I dropped my phone in a panic: my parents' slain bodies lay in the spot where the stain had formed. 
As I turned back to hurry down the ladder, my brother stood there staring up at me with a blank face and a bloody machete. 
"Going somewhere, Ethan?"
C.D. Kester
C.D. Kester is an author of fiction who does most of his work in the horror genre. He lives in Kingwood, Texas with his wife and two children. Kester recently published his first full length novel, Chasing Demons, with Alien Buddha Press. His first self-published work is a novella titled The Bunker. He also had a short story published in Dreadful Nostalgia: Tavistock Galleria 2, a drabble in the Route 13 Anthology, a short story in Horror Tree's Trembling with Fear Summer Special, a short story read on The Night's End Podcast, and a short story read on the Horror Hill podcast. You can follow him on his blog at cdkester.wordpress.com, and on Twitter @cd_kester or Instagram @cdkester.
The Flesh in the Corner
The flesh in the corner grows silent.
The pink lump with holes that breathe and sometimes seep with blood and pus is not happy with the food that is on offer. The leftovers and roadkill will not suffice the hunger it has. It needs a pulse; it needs it to be fresh. It turns away another plate by snorting on it.
The woman has done everything she can to make it happy. She knows without food; the flesh will die and leave her. 
'Don't you love me?' She cries. 'Please, darling, please eat.'
The silence grows ever stronger and fuller.
Lauren Carter
Lauren Carter (she/they) is a library assistant by day and writer by night. She is the author of YOUR DARLING DEATH, the short stories THE SACRIFICES WE MAKE and THE DAMNED WITH THE DEAD, and the flash fiction TEETH WITH ROTTEN SKIN. You can find all of their social links here.
Unholy Choir
The moon grazes Trastevere's ancient rooftops, spilling shadows along medieval alleyways, some no wider than a child's outstretched arms. The Mad Monk Sistus slips from a ruined church, his hooded robe black as death.
Sistus knows the gravity of sin. Passing beneath a canopy of grapevines, he hears distant voices — his Dead Choir of Rome — praising eternity.
Sistus moves silently, seeking new choir members.
There!  A young couple, locked in a shadowy, sinful kiss.
With superhuman strength, the Mad Monk strangles them both with the cord of his robe, carrying them back to his crypt where they will sing forever.
Mike Rader
Mike Rader is a pseudonym used by Australian author and poet James Aitchison. As J J Munro and Mike Rader, Aitchison writes horror and noir crime. As James Lee, he writes Asia's biggest selling horror series for middle readers — Mr Midnight — which has sold over three million copies. His work can be seen at www.flameoftheforest.com.
About the Author
Latest Posts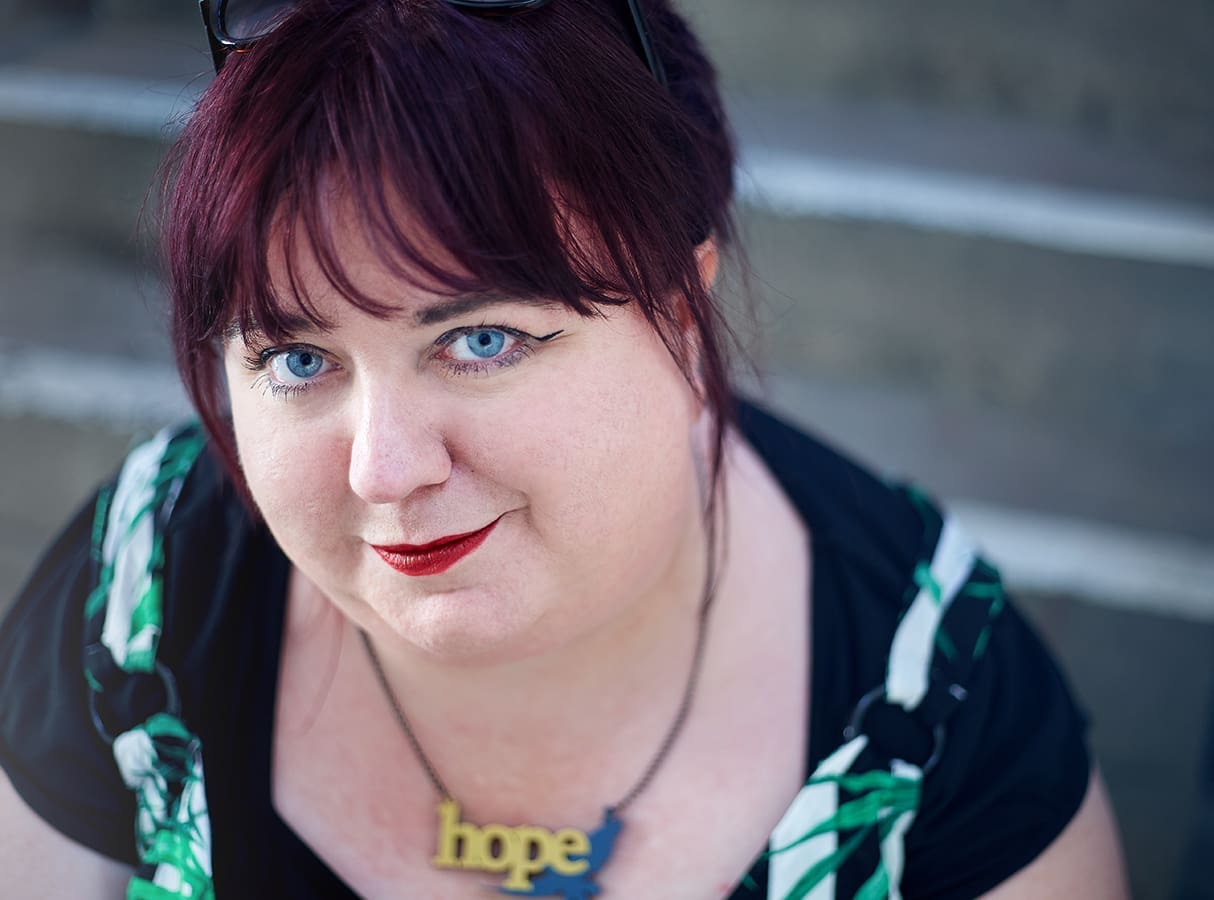 Lauren is a writer with various hats – journalist, copywriter, content marketer, fiction – and considers herself a storyteller at heart. She writes gothic and folk horror and is currently working on a novel set in the world of the Victorian occult. It's the supernatural and the occult that really give her goosebumps, and a good ghost story or vampire tale with a rising sense of dread will always pique her interest (and yes, Midnight Mass hit many of her buttons). She also has a developing fascination with folklore, the old ways and our fast-changing relationship with the natural world; this sneaks into her writing, too.
In The Real World, Lauren has more than 20 years' experience as a professional content creator. She's established and led global content teams and editorial strategies, including setting up content newsrooms for some of the world's biggest brands. She was a music editor for a daily newspaper in her native Australia (a good gig and the beach remain her happy places), though she's been London-based for 16 years and works as an editor, proofreader, marketer, and writing coach. She's also a mental health advocate; her Substack, How to Be Self(ish), tracked her year of sabbatical and self-care, and she continues to write it irregularly as a mental health companion.
You'll find Lauren haunting south London, where she lives with her Doctor Who-obsessed husband and their aged black house rabbit. You'll also likely find her hosting Writers Hour sessions for the London Writers Salon a few times a week.