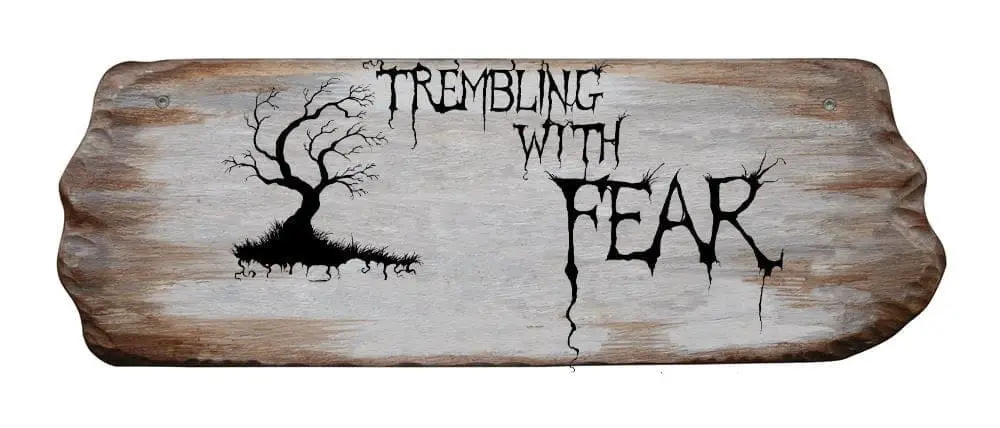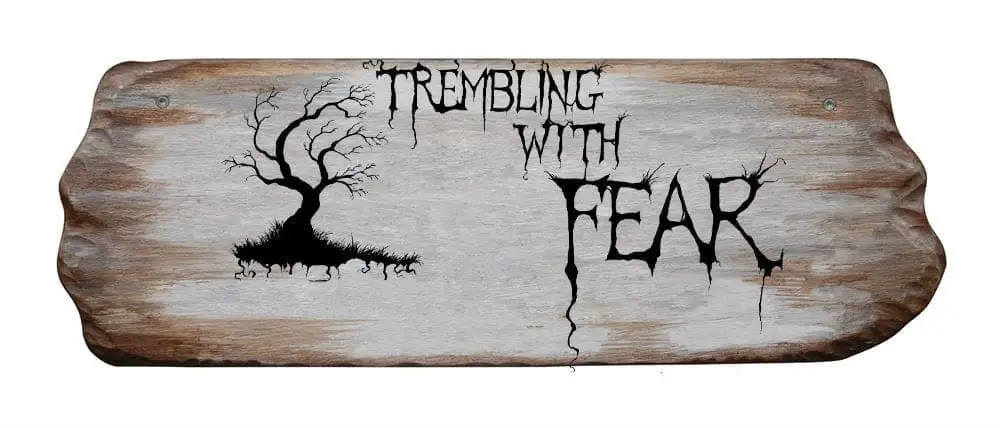 Hello, children of the dark – and I utter this week's greeting with much enthusiasm, as it's now officially October and Halloween is coming! This is the month when I go nuts with online shopping, picking up all the spooky accessories that will get me through the coming year. If you've seen me on a Zoom screen this year, you might have spotted a little ghosty over my shoulder; that is in fact a candy bag picked up at the local supermarket last October, and he watches over me now, acting as a gargoyle for my writing space. Then there's the various brooches, pins and necklaces I've gathered over the years… I admit I have a problem!
But impending Halloween also means the darkness is swirling in the air, which makes it the perfect time to pick up your writing utensil of choice and get creative. Horror Tree is, of course, a veritable treasure trove of submission opportunities, but don't forget us here at Trembling With Fear. We have a Halloween special edition coming, and Amanda would love to read your Halloween-themed short stories and drabbles.
Speaking of drabbles… we have an insatiable appetite for the things. I mentioned last week that our short story publishing schedule is getting pretty full, but we are always, always looking for more drabbles. These teeny tiny tidbits can feel daunting – how on earth are you meant to tell a whole story in just 100 words?! – but I've found they can be a really great exercise to flex the creative muscles. 
Not sure what to write about? I recently ran some workshops walking writers through the art of the drabble, and gave them some image prompts to kickstart their own drabble writing. I'll drop a few images below (taken from Unsplash, in searches for "Halloween" and "spooky"); see what they inspire in you. And if you are inspired to write a drabble, we'd love to hear from you.
For now, though, I bring you this week's TWF tasting menu. 
Our trembling main course from Robert Pettus is a slice of suburban gothic that quietly builds up to its conclusion. This is followed by three delicious quick bites:
Sumiko Saulson wonders what's beyond the window
RJ Meldrum has an accident in space, and
Lisa Taylor has some hot flashes of a different kind.
If these stories inspire you to get writing, you'll find details on how to submit to us over here on our freshly-updated submission guidelines page. 
For now, it's over to you, Stuart…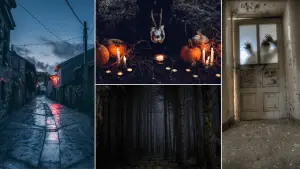 Photo prompts by: Daniele Colucci, Rosie Sun, freestocks and Nathan Wright.
Not much to report on this week around. A minor change (improvement?) for those looking to submit their work directly to Trembling With Fear. The Trembling With Fear Submission Page now has the submission form directly on it. Hope that speeds things up for some of you. Have a great weekend!
For those looking to support the site, we've recently launched a Ko-Fi and always have our Patreon going.
As always, I hope you had a great weekend.