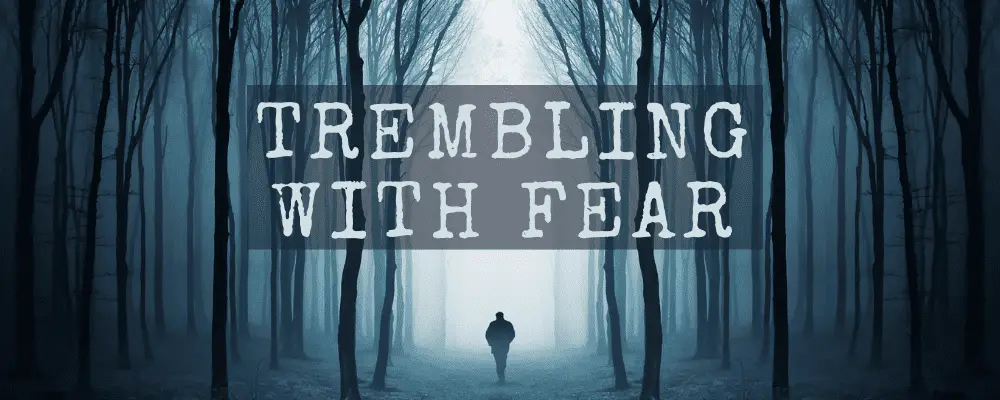 Hello, children of the dark. This week we're scrambling a bit, because – as you'll see below – Stuart got some big news and had some big headaches when it comes to this here site. So we're keeping it short and sweet so we can make sure you get an issue this weekend and not… not get one? 
So here we go. An update from the boss man is below, but let's dig into this week's tremblingly good menu.
In our short story, Matias F Travieso-Diaz takes us deep into the Amazon. This is followed by three delicious quick bites:
Victoria Huntley

waits in silence and grief,

Fiona M. Jones

hasn't yet built resistance, and 

Kellee Kranendonk

deals with my worst nightmare (spiders! argh!).
And a few reminders before I let you go: 
We love a drabble. Please send them to us! 

We also love three drabbles, connected by some form of thread. We call these Unholy Trinities, and our specials editor Shalini Bethala would love to see some more in the inbox.

Ditto serials. Have you got a longer story that could logically be serialised into four parts? Check out our

submissions page

for details, then send 'em in to Shalini.

Finally, we still have submissions open for Shadowed Realms, the new Horror Tree anthology covering the non-pro markets. Details over

here

.
Oh – and as a final word, my current broken-bone-ness means I've personally been running behind on TWF emails and submissions. Shalini has been helping out, but I'll get onto these things this week. Thank you for your patience. 
Over to you, Stuart.
We've had a TON of site problems this last week. It seems to have been ironed out for not but it hopefully has moved up our timetable to moving to the new host. We almost made an emergency move over the week that we weren't prepared for and would have lost us email for a week. 
I had more to say this week, but, the site problems are pretty much eating up all of my attention, so hopefully it is all temporarily straightened out and this means that the move will happen sooner than later.
If you'd like to extend your support to the site, we'd be thrilled to welcome your contributions through Ko-Fi or Patreon. Your generosity keeps us fueled and fired up to bring you the very best.