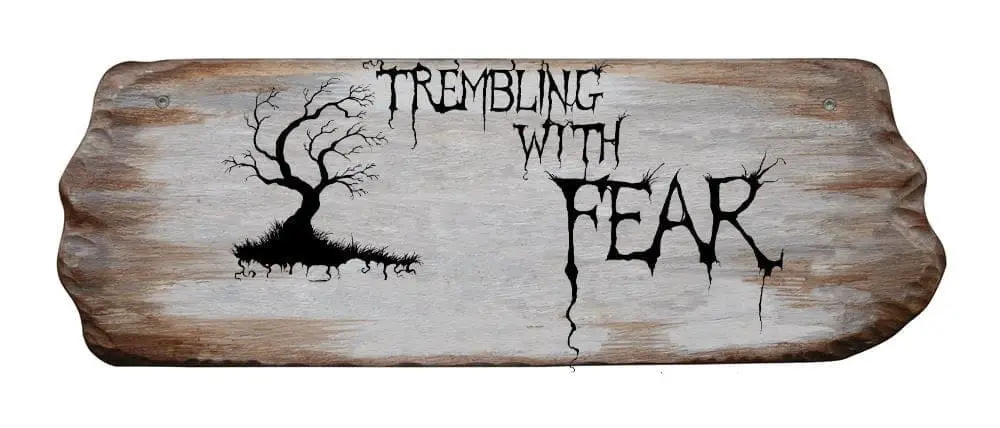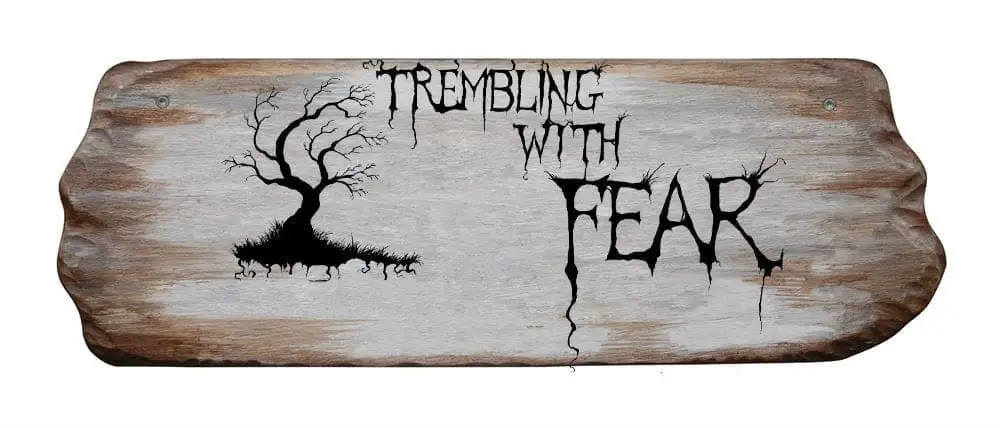 Welcome back to Trembling with Fear, our online flash zine. We publish both new and established writers with many becoming familiar faces and being an ongoing open market, we are always after material. Submissions don't have to be horror, they can be dark sci-fi or fantasy or some other aspect of the speculative fiction field. Nor are we averse to a touch of noir or a dark thriller. Humour is also welcome!
Last week I mentioned the editorial changeover. I was delighted to be able to meet the two wonderful people who will be stepping into my role in a couple of weeks' time via zoom last weekend and have a chat – although my internet played up a bit, as is the way of things. I am happy to share with you the news that Lauren McMenemy and Chris McAuley have joined the team. I'm not going to say anything else about them, they will each be introducing themselves here over the next few weeks. Lauren will lead the way next week with her introduction. Please give them all the love and support you have shown me in my five years onboard TWF. 😊
This week has seen the publication of my metal found poetry collection, Metallurgy. This is something I've self-published, poetry being very much something I do for myself. I didn't even try looking for a publisher for this one. Over the years I've picked up skills in formatting and publishing, plus those I already had from my tech author days, and that has given me the confidence to take such a step. If any of you are considering self-publishing, it is not as daunting as you think and I would say why not give it a whirl? The hardest part is the marketing and that is something where I, like many, have yet to find the magic ingredient!
Trembling with Fear starts with When You See It by F.M. Scott is creepy. The sensory detail in this tale is excellent, contributing to the sense of helplessness in one and power in the 'other'. A very effective 'takeover'.
Error and Trial by Hank Helstrom is a reminder that revenge can still be taken after death. I like the way that this was done in a lab and was a refreshing twist on the revenge trope.
Mouth by Gully Novaro is a bleak addiction tale, very cleverly told.
My Enemies I Fear Not But Protect Me From My Friends by Michael Bettendorf is a bit of sci-fi which rings warning bells as more and more AI is delivered by microchip.
I hope you enjoyed our stories, now send us yours!
Steph
As Steph mentioned above, you'll be meeting our two new editors over the next couple of weeks! Steph is still part of Horror Tree and will likely help with a few pieces for TWF while the transition happens though I can't stress enough how much we'll all miss her as the ehad editor here.
Also mentioned last week, the wait for the new editions of 'Trembling With Fear Year 5' And 'More Tales From The Tree 4' is almost over as both are now available for pre-order. You can read all of the details right here!
Last week we broke 450 subscribers on our Horror Tree's YouTube channel. The new goal as we continue adding content? 500! Please reach out with what you would like to see featured on the channel.
This is the last week I'll be mentioning this one but wanted to make sure it was seen: At the request of one of our readers, I've added an "Artwork" category, for those of you who are also artists or know some. I haven't had the time to actively update all of our existing posts into it, though will be adding all future ones as they come in. This can be found quickly as the bottom option under "Non-Anthologies" on the main menu. If you know of anything that you'd like to see added to the site, please reach out!
For those looking to support the site, we've recently launched a Ko-Fi and always have our Patreon going.
As always, I hope you had a great weekend.