The Spooky Six with Willow Croft and J.P. Alters
I've made sure to have plenty of lemon slices to accompany J.P. Alters's "cup of tea"!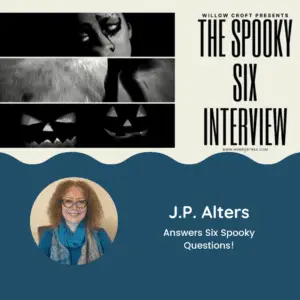 J.P. Alters is a writer of paranormal fiction, and the debut author of paranormal thriller: A Psychic Subterfuge. A bi-racial woman, J.P. grew up in London, England, in the eighties. Attitudes towards the black community and mixed-race relationships were very different at that time, causing many challenging experiences for J.P. and her family. However, as a second-generation migrant, in a predominantly Jamaican household, J.P. embraced the Bob Marley motto of "one love." This is a common expression of unity and inclusion, and a message that she hopes to spread within her writing. In 2023, J.P. published her debut novel: A Psychic Subterfuge. The book, is a paranormal thriller, appealing to fans of the recent film: Get Out, or readers of M. Scott Swanson, or John Connolly. A Psychic Subterfuge, features a bi-racial protagonist: Mary Obosa Jameson, who is diagnosed with schizophrenia. Mary, raised in foster care, is hostile and combative. Besieged by the voices, Mary's life is out of control, until she is taken to a private psychiatric hospital called: The Rainbow Unit. Everything seems perfect, and Mary gradually relaxes, but is everything as it seems?
The first in the series, this book incorporates J.P.'s joy in creating paranormal fiction that includes multi-cultural elements, and protagonists from minority groups. Many of the characters in this story are from the BAME community, and this is no accident. J.P. created this dynamic, so that it reflected the latest UK government statistics regarding the BAME community, and the likelihood of diagnosis of schizophrenia. In addition, J.P. also aimed to present the characters in the story not only as sufferers of mental health conditions, but as individuals who exist apart from their diagnosis.
If you are suffering with mental illness, there is support out there for you. Please don't suffer in silence. There are GP's, support groups, befrienders, and lots of mental health or social care professionals who genuinely care, and who could refer you for some treatment, or support.
At the moment, A Psychic Subterfuge is free to read on Kindle Unlimited, or available to buy on Kindle or paperback from Amazon in the UK, US, Canada, or Australia.
Click here for the US site: https://www.amazon.com/Psychic-Subterfuge-Mary-Book-ebook/dp/B0BNZJQ98B/
CA site: https://www.amazon.ca/Psychic-Subterfuge-Mary-Book-ebook/dp/B0BNZJQ98B
AU site: https://www.amazon.com.au/Psychic-Subterfuge-Mary-Book-ebook/dp/B0BNZJQ98B
Or the UK site:https://www.amazon.co.uk/Psychic-Subterfuge-Mary-Book/dp/1739237404/
Follow J.P. on her website for updates on: www.jpaltersauthor.com
Facebook: j.p. alters author
TikTok: @jpaltersauthor
Instagram: jp_altersauthor
Goodreads: https://www.goodreads.com/book/show/65143795-a-psychic-subterfuge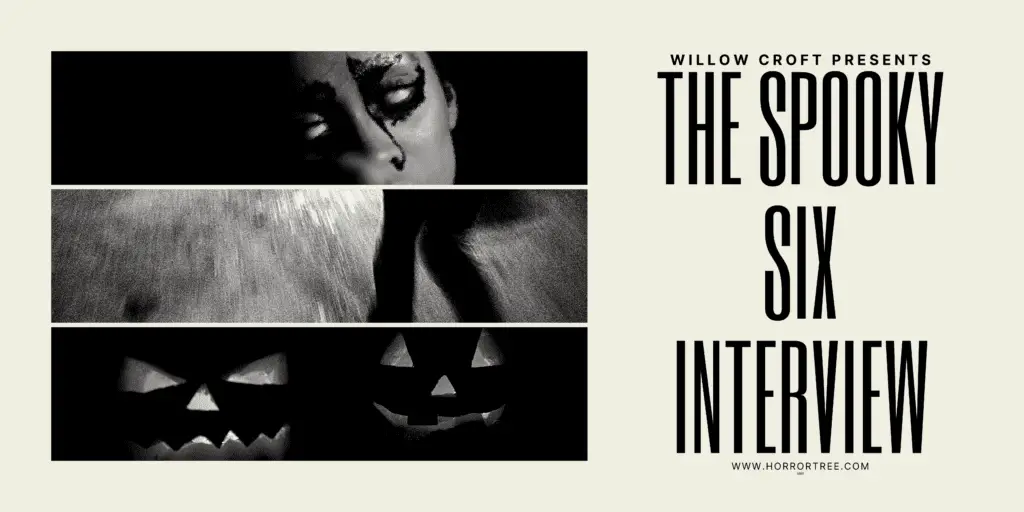 Willow Croft: "Hey, look at that derelict Victorian mansion . . . let's go explore it!" What's the most unusual setting you've read about in a horror/thriller book, or included in your own creative works?
J.P. Alters: Well, I am the first to shout, "don't go in there you idiot!" But I love creepy settings. Not too long ago At the beginning of this year, I read: The Whistling, by Rebecca Netley. The story was set in a house, on a remote Scottish island, and it seemed to echo the feeling of vulnerability and isolation the story contained. It was very moody and atmospheric.
Willow Croft: "It was a dark and stormy night . . ." What are your go-to comfort foods, drinks, or other ways to wind down after a long day (or night) of writing?
J.P. Alters: I usually write first thing in the morning, and last thing in the evening. My companion for the morning session is just plain old black tea, with a slice of lemon. After a long session of writing, it's usually a cheeky snack of melted dark chocolate, with nuts and dried fruit.
Willow Croft: "Did you hear that noise?" Everyone, even us horror/suspense writers, have our night terrors. What is it that frightens you the most?
J.P. Alters: In the fiction I consume, what scares me most is vulnerability. A character placed in a dangerous or secluded location… or when there is only one person left, at the end of a story. Thinking about it, I have unconsciously recreated this fear in my own writing. On a more personal note, I am petrified of heights. I don't go on roller coasters anymore, because I have actually passed out on a fairground ride before.
Willow Croft: "I'm sure it was nothing. But I'll just go outside and check, anyway. Alone. With no weapons." Have you ever gotten writers' block? If so, how do you combat it? Do you have certain rituals or practices that help get you into the writing (or creating) mindset?
J.P. Alters: I think that as creators, we all suffer from days when we struggle to write. Sometimes, I just can't figure out how to get from point A to point B in a plot. My routine then, is to relax. I take a long bubble bath and listen to music, or go for a walk in nature. My attention turns away from the problem and I usually find that when I return to write, it seems to flow.
Willow Croft: "Don't go into the basement!" Are you an impulsive pantser or a plotter with outlines galore? What other writing/industry advice would you share with your fellow writers & creators?
J.P. Alters: I am primarily a plotter, but… I have realised that I can't be too rigid with my plotting or I get bored with the writing process. Like many creatives, I sometimes dream stories, so I might have the end or beginning ready. However, I don't know how I'll get there! I make a rough plot, maybe using the Three Story Method / Pixar Plot method (Zach Bohannon.) I will write summaries of plot points I need to get to, as key scenes I have visualised in my head.
I will write these scenes in a Word document, but also on presentation cards. To make things interesting, sometimes I will pull a card out at random, and write whatever scene is on there. I think we are not robots, and we all have our own processes that work best for us. It's just a matter of trying things out, and seeing what works best for you.
Willow Croft: "Ring ring!" It's the middle of the night and the phone mysteriously rings. Which notable writer, or person from history, would be on the other end of the line?
J.P. Alters: I would love to have a chin wag with Octavia E. Butler. She was one of the first African American writers of science fiction stories, and she won multiple awards. Her books had themes that I would like to continue to incorporate in my own, injustice, oppression, disparity. Recently, I was listening to a collection of her short stories on Audiobook, and she had recorded her thoughts as an authors note on each of them. She seemed like the kind of person I would really enjoy having a cup of tea and a chat with. (Obviously, I'd love to pick her brains about writing too!)
About the Author
Latest Posts