Serial Killers: The Boarder (Part 2) by Stephen Bustanoby
Serial Killers: The Boarder (Part 2) by Stephen Bustanoby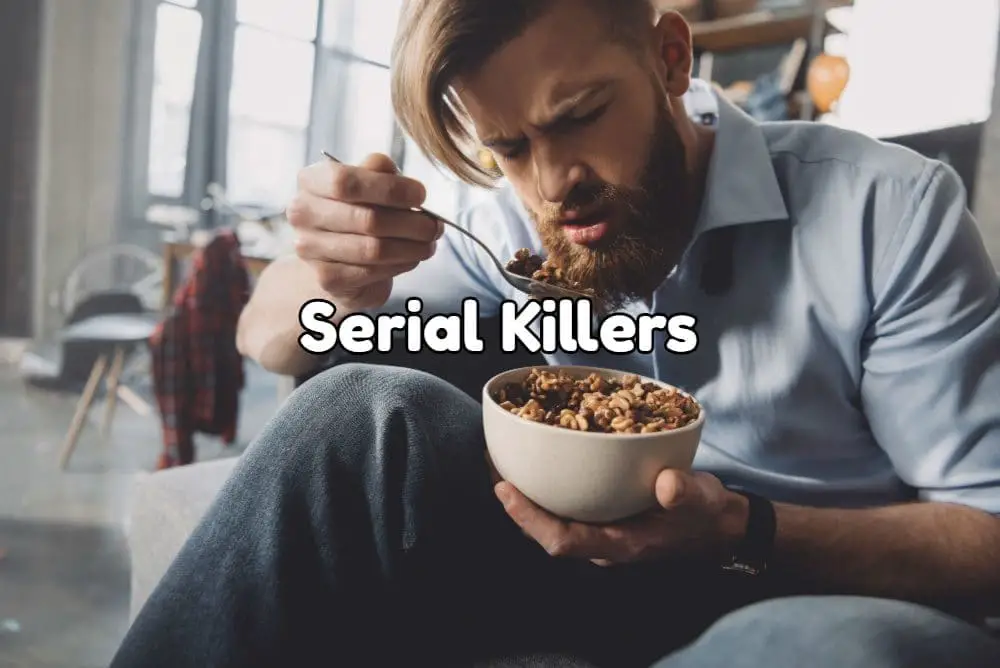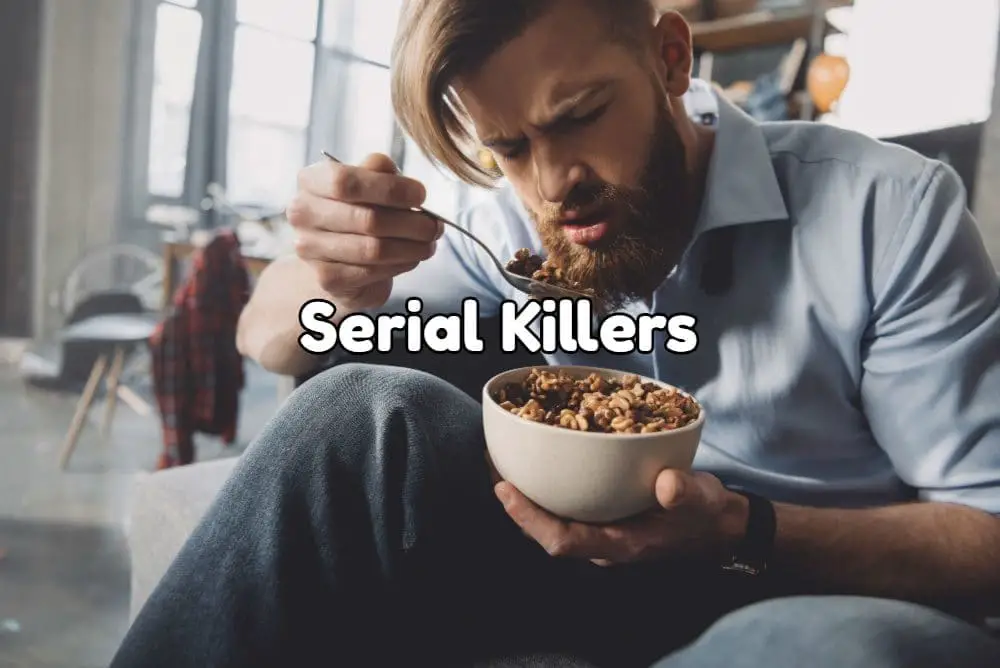 Serial Killers are part of our Trembling With Fear line and are serialized stories which we'll be publishing on an ongoing basis.
Part 2
Mrs. Eloise Milkie owned the house outright after her dear Albert passed on two years ago. Thinking about that, she wondered, has it been that long already?  The large house had five bedrooms and three baths. 
Mrs. Milkie started taking boarders last year when it became apparent that Albert's pension and insurance were not enough to pay for the older home's upkeep and cover utilities, taxes, and home insurance. Not to mention daily expenses for food and the such, plus her weekly visit to 'Claires House of Beauty.' She liked to 'keep herself up' as the neighbors would say, and at eighty-years old, why not?  She dressed fashionably (for her age) and carried herself about town as if she were off to the Queen's ball. Always addressed as Mrs. Milkie, except for a very few close friends who called her Ellie. 
She lived in the same house for fifty years. It was hers and Albert's first home, and she was well known out and about the neighborhood and well-liked. She was always there to lend anybody a helping hand. She also volunteered at the two nursing homes in the area, four times a week for a few hours a day. On Wednesday nights, she'd put on a talent show for the nursing home residents to help them come out of their shells. She played the piano, led sing-alongs, and occasionally (when her hip wasn't too noisy) showcase a few jaunty dance steps. Wherever she went, Mrs. Milkie spoke: "Of spreading joy and cheer to the joyless and cheerless."
She liked to cater to older men and women at her boarding house, especially those who seemed alone in the world with health problems and no apparent next of kin. 
Mrs. Milkie liked for everybody at the boarding house to feel like one big happy family.
                                                                             #
When the dusty, silver Ford Econoline van pulled up out front of the boarding house, Mrs. Milkie looked expectantly through the lace curtains to see who had come to visit. Out stepped an ordinary-looking man dressed in a suit that managed to represent all shades of brown. 
He stretched, then walked through the gate in the picket fence. He stopped a moment to take in the colors and aromas of all the blooming flowers. 
Mrs. Milkie liked him right away.
Just as Robert Washburn raised his hand to ring the bell, the door opened. There stood an elderly woman dressed as if for a formal occasion. The hairs on the back of Robert's neck bristled. This woman looked like his mother would have looked at this age if she were still alive. The resemblance spoke to the monster in his head, who gibbered hateful remembrances of his mother.
"And who do I have the pleasure of meeting on this fine morning," she asked warmly. 
Robert was still working on the resemblance this woman had to his mother. A mild trance distracted him. 
"Hello, young man, may I help you?"  He blinked several times before he responded.
"I saw your sign for the room to let, so I thought I'd stop and find out more." 
Mrs. Milkie's smile bloomed. "Well, you come right in, and we'll have a talk." She pushed the screen door open for him and stepped back to let him in.
"Actually, you are in luck. I just brewed some fine English breakfast tea…I do hope you're a tea drinker." Robert followed her into the kitchen where there was a nook by a bay window, shaded by Azaleas. 
"I do enjoy tea from time to time, but I'm mostly a coffee drinker." 
She was busy with the tea set and said over her shoulder, "This tea will make you a staunch tea man. Please have a seat." He slid into the nook, while she placed a silver tray with teapot steeping and all the condiments in the middle of the table. She poured the tea, asking, "Cream and sugar?" 
"Please." Robert watched her; he could not shake images of his mother. Not good images.
"So, tell me about yourself. What brings you to this part of Flagstaff?" 
Robert took a sip of tea, saying, "You just might make me a tea man after all." She smiled demurely. "Well, the short version is I'm here on business, I travel the southwestern states for my cleaning supply company and have a great opportunity to land a deal with the university." He took another sip. It was good. 
"Oh my, all that traveling. It must be exciting seeing all parts of the southwest. That's my favorite part of the country." She sipped, "In fact, my late husband and I had planned many travel excursions when he retired." 
'A widow!'
"But alas, poor Albert had a bad heart and went suddenly." 
He offered a canned, "I'm so sorry for your loss." 
Mrs. Milkie went on with her rat-tat-tat monologue. That bristle at the back of Robert's head started to itch. But it's too soon. He had two, just a week ago, but he could not ignore the itch. He returned his focus to the conversation, which was the prattling of a lonely old woman.
"So, now I have this big house and all the expenses that go with it. We had no children to give the house; taking in boarders made the most sense. I cater to elderly folks and transient people. You know, someone who just needs a place to stay for a short time while they're in town visiting relatives, or, like yourself, here on business. I also volunteer at the nursing homes in town. It helps fill my days. Well, it is helping the less fortunate ones. The elderly, the feeble, you know, the ones who really have no one to care for them in their old age." 
Robert sat, smiling and nodding in all the right places while paying attention to every fifth word of her lengthy, lonely old widow, monologue.
"My goodness, I've been doing all the talking, I can be a real chatterbox. Tell me, what do you do to fill your days? Other than work, of course. Are you married? Children?" 
'She talks fast and a lot, just like mother did,' he thought. "I'm sorry to say that I am not very interesting—no wife or kids. Aside from working, which takes up a lot of time on the road, I like to explore the new cities and towns I travel through. It's relaxing to take walks and drive around these small towns. I like to meet new people." Mrs. Milkie sipped at her tea, smiling at Robert.
"Well, shall we talk turkey?"  she began. "The room is a hundred dollars for the week. I provide an evening meal and a light breakfast; in hotels, it's called a continental breakfast; it's all part of the weekly fee." 
Robert nodded, "That sounds like a very reasonable deal." 
"Tsk, tsk," fussed Mrs. Milkie, "I forgot to say, I have housekeepers come in once a week to clean and do laundry."
Robert nodded, saying, "I'll take it."
Mrs. Milkie beamed, "That's wonderful!" 
Then a shadow seemed to veil her face. "I have to let you know something. I think it's the law, but even if not, you should know. It's ethical." Mrs. Milkie looked so somber. "Someone died in the room in which you will be staying. Just two days ago. That's why I had the sign-out." 
'Death!'
Robert thinks he can live with that. "That won't bother me. Even if there's a ghost," he said with a wink and a grin. 
Mrs. Milkie laughed, "No ghosts." She continued, "It was poor, Miss Winkler. She came to me with a bad heart, and that's what got her. Oh, the room has been put to rights, I can assure you; cleanliness wise." 
He said, "I'm sure that it has."
                                                                          #
Robert settled into his room. Supper was served at six pm, sharp, so he had forty-five minutes to kill. He showered and changed clothes and then stretched out on the bed. Pretty comfy. At the top of his mind was Northern Arizona State University. This was an account he'd been working on for some time. He has meetings tomorrow with facility managers. He needed to impress. Capturing this account, providing all their janitorial and paper product needs, would make his year.
At the back of his mind was Mrs. Milkie, in the form of that familiar itch that preceded a killing binge. Images of past victims, dead and mutilated, scrolled across his mind's video screen. Every victim had Mrs. Milkie's face. 
The feeling he was experiencing was somewhat different. With all his past victims, he had never interacted with them prior to the ritual of the kill. It was also that Mrs. Milkie reminded him of his mother, more than any previous victim. Mrs. Milkie added a new layer of rage and shame. A new dimension to consider with this kill. 
He was excited. For the first time, he got an erection thinking about a kill, though sex was never part of the ritual. 'Now, where did that come from?'  He wondered. 
He had to be careful, though. Rage could make him careless. Oh, but he will have Mrs. Milkie. When the time comes, he would no longer be in control. The black seed in his brain would be pulling the levers and pushing the buttons. He was just an innocent bystander.
                                                                             # 
Supper was roasted chicken, baked potatoes, and green beans with hot buttered biscuits with butterscotch pudding rounding out the meal. There were four people at the table, Robert inheriting poor Miss Winkler's chair. To his left was Mr. Floyd Evans, a retired high school teacher. To Floyd's left was Mr. Oscar Fanning, who had worked in the logging trade—forced to retire when a cable broke, whipping through the air and snatching his leg from his hip. Both men were in their late seventies.
Stephen Bustanoby
Stephen is a new writer with several recent short story publications. He grew up with Twilight Zone, Outer Limits, and
NIghtmare Theater. We can find horror in the most benign, mundane situations, and that's what I look for.
About the Author
Latest Posts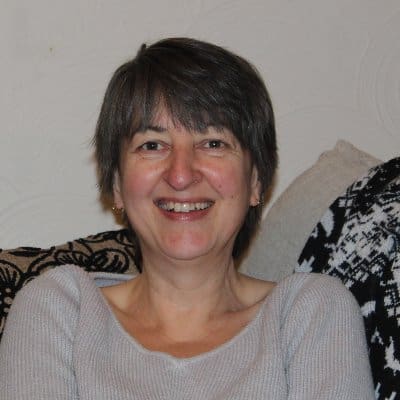 Stephanie Ellis writes dark speculative prose and poetry and has been published in a variety of magazines and anthologies. Her longer work includes the folk horror novels, The Five Turns of the Wheel, Reborn, and The Woodcutter, and the novellas, Bottled and Paused (all via Brigids Gate Press). Her dark poetry has been published in her collections Lilith Rising (co-authored with Shane Douglas Keene), Foundlings (co-authored with Cindy O'Quinn) and Metallurgy, as well as the HWA Poetry Showcase Volumes VI, VII, VIII, and IX and Black Spot Books Under Her Skin. She can be found supporting indie authors at HorrorTree.com via the weekly Indie Bookshelf Releases. She can be found at https://stephanieellis.org and on Blue Sky as stephellis.bsky.social.