Trembling With Fear 07/10/2022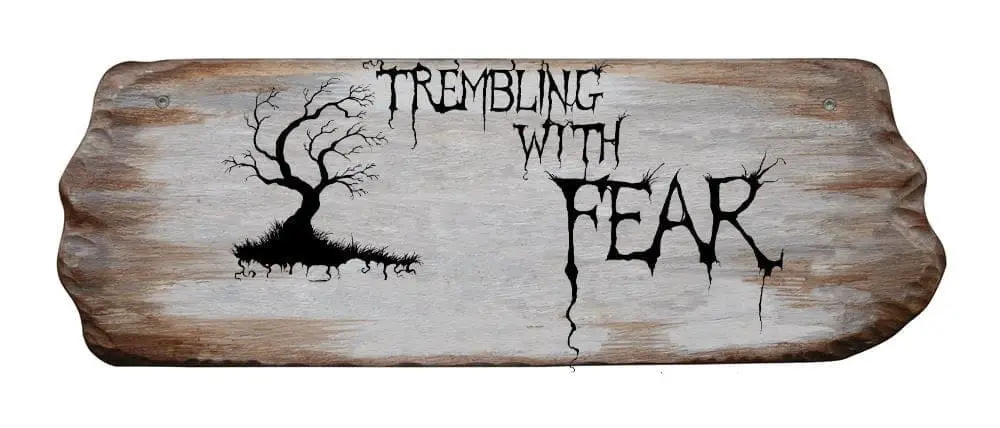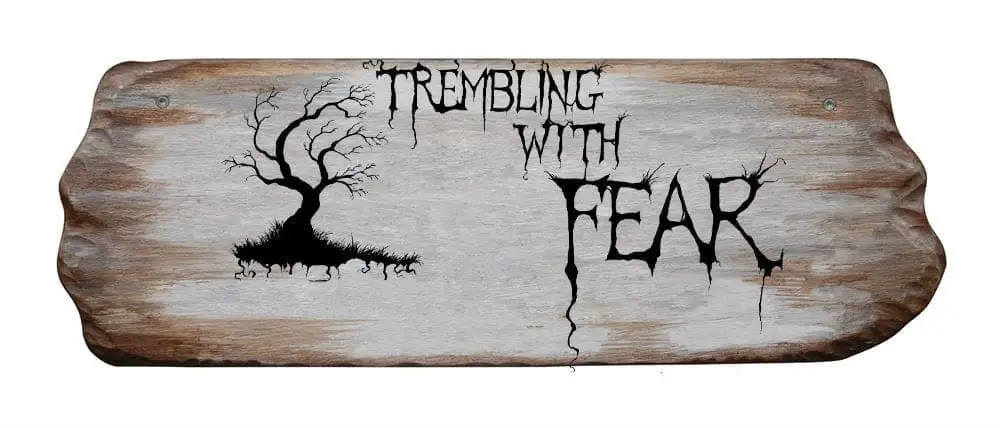 It seems fitting that I'm writing this as we approach the midnight hour here in London Town, having just returned from a witchcraft anthology launch at the famous esoteric bookstore Watkins. I say this partly to explain to Stuart why I'm slightly late with my first editorial, and also by way of introduction to me, your scribe for this week. 
I come to TWF and Horror Tree as a bit of an unknown quantity, and I thank Steph not only for all she's done for this site over the last few years, but also for encouraging me to put my hand up for this role. I have many years' experience in the world of editorial – as a journalist, a copywriter, an editor, a proofreader, a marketer – but less so in the world of horror. You won't have seen my name pop up in anthologies or on the indie bookshelf (I'm working on it, I promise!), and I've only just started to venture out on the UK convention circuit. However, I am a lifelong fan of the genre, and I'm so excited to be entrusted with this holy grail of dark editor roles.
While this week marks the first in a new era for TWF, I want to assure you that Chris and I aren't here for revolution. This will still be your place for dark fiction, a place for both new and established writers to find a home for short stories and drabbles. (Embarassing admission: I'd never heard the term "drabble" until I ventured across Horror Tree!) As always, submissions don't have to be horror – we accept all speculative fiction with darker leanings – and we are always open, all year round. If you've never submitted to TWF, perhaps look to this new era as a reason to experiment?
And so to the reason you're here: this week's works. We start with What the Camera Adds by Karl Lykken, a short speculative piece trading on the very modern concern over the perfect look. 
For the quick bites, we have three delicious offerings:
Time, by RJ Meldrum, which ponders life in a spacesuit

Bite the Hand, by Gully Novaro, which considers the animal's point of view

The Safety of the Circle, by Micah Castle, which creeps and conjures dread
Next week I hand the reins over to the one and only Dr Chris McAuley, to give him his full title, who's been a very busy human of late. We'll be taking turns in charge every other week, and hope the added variety in your time with TWF keeps you coming back for more. And maybe submitting more, too?
Over to you, Stuart….
Lauren McMenemy
(New) Co-Editor, Trembling With Fear
I promise our new editors that I will get used to not seeing Steph's name in that first intro soon! 
Totally off subject for a moment. I had finally squirreled away enough to buy a new monitor recently to replace my aging monitor. Not even 2 weeks of use as it has already conked out on me and they're insistent on sending a tech instead of replacing it with the warranty that is in place which means I'm down the new monitor for 2-3 weeks. Thanks, Samsung.
At any rate, you aren't here to hear me complain! This is our first week with Lauren covering our intro and I'm loving to see what she has to say! (We've also been going over the review/approval process.) Loving making some progress on this! We're moving forward and things are looking great.
Just a reminder: the new editions of 'Trembling With Fear Year 5' And 'More Tales From The Tree 4' are both fully available at this time.
As mentioned the last couple of weeks, we're a bit low on drabbles at the moment so if you have 100 words of speculative fiction that you'd like to send our way, we're very open to it! 🙂
We're under 20 subscribers away from hitting our current goal for the Horror Tree's YouTube channel! Once we hit 500, I promise that I'll stop plugging it for at least a month! 😉
For those looking to support the site, we've recently launched a Ko-Fi and always have our Patreon going.
As always, I hope you had a great weekend.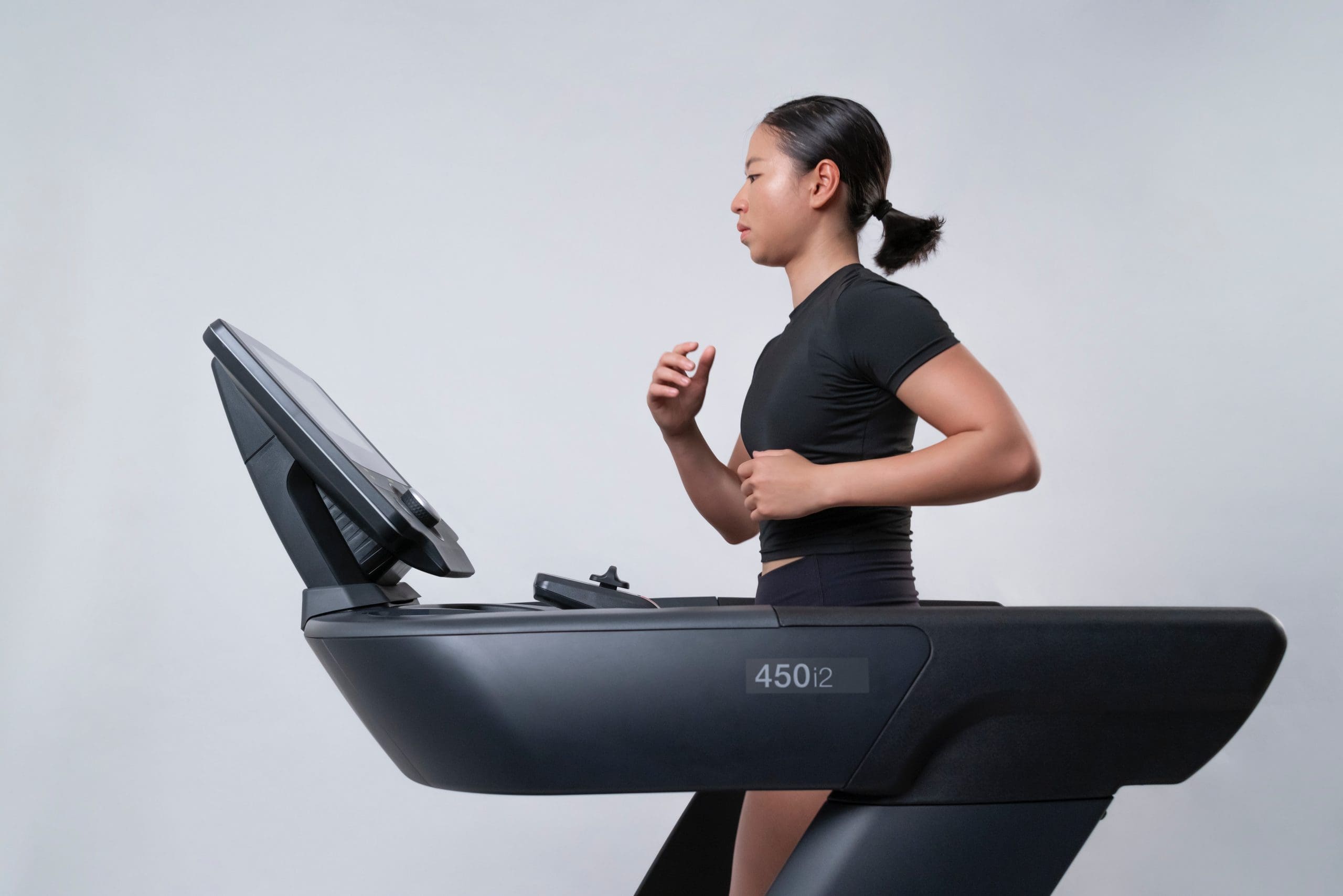 What The Camera Adds, by Karl Lykken
Mandi watched her stomach tighten and transform. "These could be your abs in just three months," said Lola, her virtual personal trainer, "but only if you stick with it! Give me ten more crunches!"
Down. Mandi gazed at the ceiling, still seeing her enhanced reflection.
Up. She felt a deep burn, and consequently relief when she heard her phone ringing. "Pause and answer call," she gasped, dropping back to the floor. "Hello?"
"Hey, you alright, Mand?" Ramona's voice boomed out from the AghasTech Viz-U-Lite's speakers.
"Yeah, just working out."
"Oh okay, cool. Well, how'd you like to follow that up with some mental exercise? I'm trying to start a campaign to get the university to divest from tech companies with particularly egregious anti-privacy practices, and I could really use your marketing skills. And you could really use the chance for some late-night bonding with Brett, who agreed to draw up some designs for us."
Mandi glanced back at her image on the Viz-U-Lite's screen. "Sounds like you've got all the marketing skills you need. You sure my role doesn't have less to do with my major than with my parents being major donors?"
"I'm not going to lie to you."
After a brief silence, Mandi chuckled. "Alright, I'll come throw my weight around. Maybe Brett will find my illustrious parentage as attractive as you do."
"Oh, I'm sure he will. Starving is not an artist's preferred state, you know?"
"Good point. I'm gonna get cleaned up and then I'll text you. Sound good?"
"Sounds great. Thank you, Mand! You know I love you, right?"
"Of course," Mandi replied, faintly. "I'll talk to you soon, alright?"
"Okay, bye Mand!"
"Bye." The call ended, and Mandi laid still on the floor for a minute before rising to her feet. She turned toward her bathroom, then jumped at the sound of her virtual trainer's voice.
"Ready to finish your workout?" Lola asked.
"No, I'm calling it quits for today."
"Quitting on your workout is quitting on yourself."
Mandi looked in Lola's eyes, admiring how life-like the animation was. "I'm afraid we'll both have to quit on me for today then. I'm going out. Turn off." 
"I don't quit, and neither do they." Lola disappeared, replaced by a series of clips of real people working on maintaining their unreal figures. One person stood out from the rest, though.
"Is that Brett?"
Lola didn't answer, and the procession of potential models didn't stop, though the gender ratio changed. Mandi watched dozens of the fittest women she had ever seen getting even fitter, and raised her hand to her belly. "I should get a move on," she said, mostly to herself. "I don't know if family money gets me a pass on flaking out."
"Passes aren't given; they're taken," Lola said, reappearing on the screen. "Taken by people who are confident, inside and out. If you want the respect of others, you need to respect yourself first. And if you want to respect yourself, you need to know that you put in the work to be respectable."
Mandi stared at Lola. She'd heard the new virtual trainers used customized techniques to motivate people—that was a big part of why she bought the Viz-U-Lite in the first place—but these comments felt a little too personal. "I do respect myself."
"People who respect themselves take care of themselves. They don't make excuses. They know that they'll have time if they make it. They know that they can't take care of others unless they take care of themselves first. They know that you can make yourself the person you want to be. Is this really who you want to be?"
Mandi recoiled from her image on the screen. She'd never liked seeing her reflection, but now every part of her repulsed her, from her face to her stomach to her legs.
"Or are you ready to put in the work to become this?"
Mandi watched the digital metamorphosis, transfixed. Every inch of her looked different—skinnier, more toned and defined. She looked herself up and down, then got back down on the floor. "I owe you nine more crunches, right?"
#
A buzzing disturbed Mandi's already troubled sleep. She awoke on the floor and crawled slowly over to her phone. "Hey, Ramona," she croaked.
"Mand, finally! I've been worried about you. I haven't seen you in weeks, and Linds says you haven't been in class. What's going on?"
"I've just been…I've just had a lot of work to do. Sorry, I know I said I'd help you with…" Mandi put her hand to her forehead, trying to remember.
"Don't worry about the divestment—we'll get them to stop funding AghasTech one way or another. I just want to make sure you're okay. You sound so weak!"
"I'm not weak! I'm just…" Mandi saw Lola in the screen, tapping her watch. "I've got to go Ramona. I'll talk to you later."
"Mand…" Ramona's words were cut off as the call ended.
"Should we break for another hour?" Lola chided. "Maybe that gut will just leave on its own, right?"
"Sorry, I'm ready," Mandi said, struggling to her feet.
"Good, because we have a long way to go," Lola replied, gesturing to Mandi's digital reflection. Mandi nodded, staring at her flabby stomach while running her fingers over her protruding ribs.
Karl Lykken
Karl Lykken writes stories and software in Texas. His fiction has appeared in Love Letters to Poe, Theme of Absence, and Daily Science Fiction.


Time
One of the biggest concerns on the space station was meteors. If one struck, how long would they have to don their suits and seal the hole? They knew the bigger the meteorite, the shorter the time. It was something they trained endlessly for. The chance of a strike was a billion to one, but the risk was never zero.
As it happened, she was on a spacewalk when the meteor hit, shattering the craft and breaking it into a dozen pieces. Untethered, she drifted away. In the end, it turned out she had all the time in the world.
Bite The Hand
Bite the hand that feeds us. Bite the hand that keeps us in a golden cage. Bite the Master. Bite her.
How was it for you? 
I was sleeping in a park, when she woke me up. Master.
 "Mommy, can I keep it?" she asked herself, then stuck a needle in me.
You think she is nice? The food is good? The bed is comfy?
That's what she's like the first few days. So bite her now. 
She cares for me, you say? This blind scarred dog nobody would have loved?
I still had my eyes when I met her.
Gully Novaro
Gully
Novaro
 is a non-binary writer from Buenos Aires, Argentina, with a love for all things out of this world. Their work aims to explore feelings of dread and solitude, in the genres of Horror, Sci-Fi and Fantasy. You'll be able to read some of their work in upcoming anthologies "Wyrms", "Planetside" and the Dystopian Showcase edited by Shacklebound Books.
Twitter: @GullyNovaro
The Safety of the Circle
My finger comes away black from the soot on the floor. The unfurling lines surround the circle I huddle in. A cold wind sighs through the cracked window, and ash skitters, lit candles flicker.
Speak the gibbering syllables, hold my breath, close my eyes, conjure and grasp the image of the one I miss the most.
Open my eyes to absolute dark, not even the stars and moon can touch here. Floorboards creak and moan, and she's before me. Smiling, her dimly illuminated pale arms open like in my precious memories.
"Mom," I whisper, leaving the safety of the circle.
Micah Castle
Micah Castle is a weird fiction and horror writer. His stories have appeared in various magazines, websites, and anthologies, and has three collections currently out. While away from the keyboard, he enjoys spending time with his wife, spending hours hiking through the woods, playing with his animals, and can typically be found reading a book somewhere in his Pennsylvania home.
About the Author
Latest Posts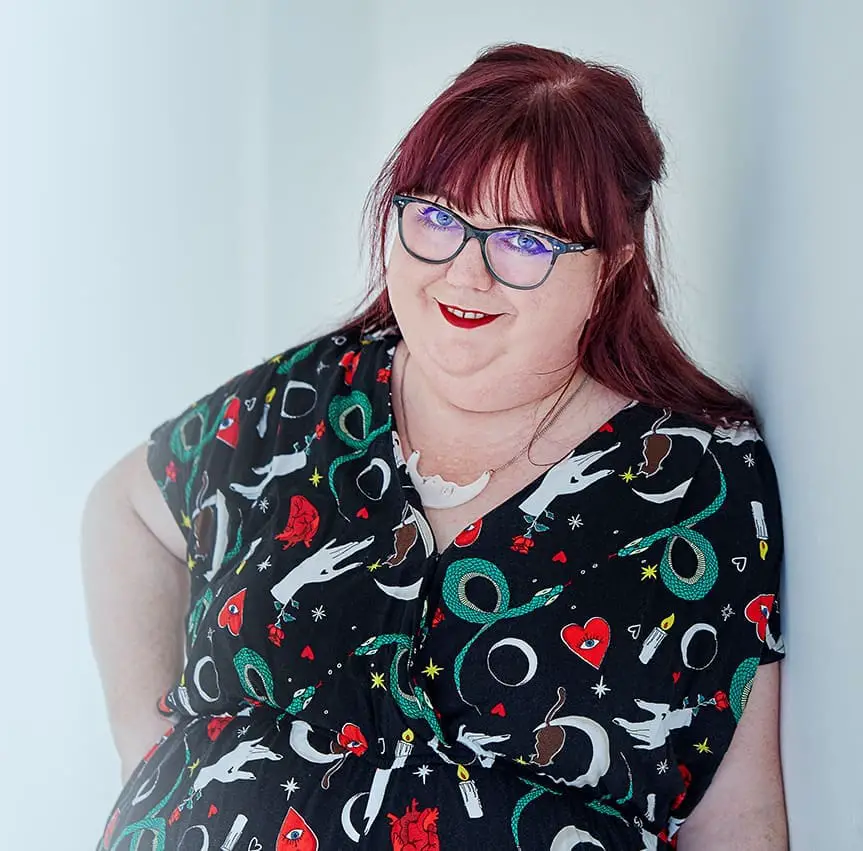 Lauren McMenemy wears many hats: Editor-in-Chief at Trembling With Fear for horrortree.com; PR and marketing for the British Fantasy Society; founder of the Society of Ink Slingers; curator of the Writing the Occult virtual events; writers hour host at London Writers Salon. With 25+ years as a professional writer across journalism, marketing, and communications, Lauren also works as a coach and mentor to writers looking to achieve goals, get accountability, or get support with their marketing efforts. She writes gothic and folk horror stories for her own amusement, and is currently working on a novel set in the world of the Victorian occult. You'll find Lauren haunting south London, where she lives with her Doctor Who-obsessed husband, the ghost of their aged black house rabbit, and the entity that lives in the walls.