Trembling With Fear 02/27/2022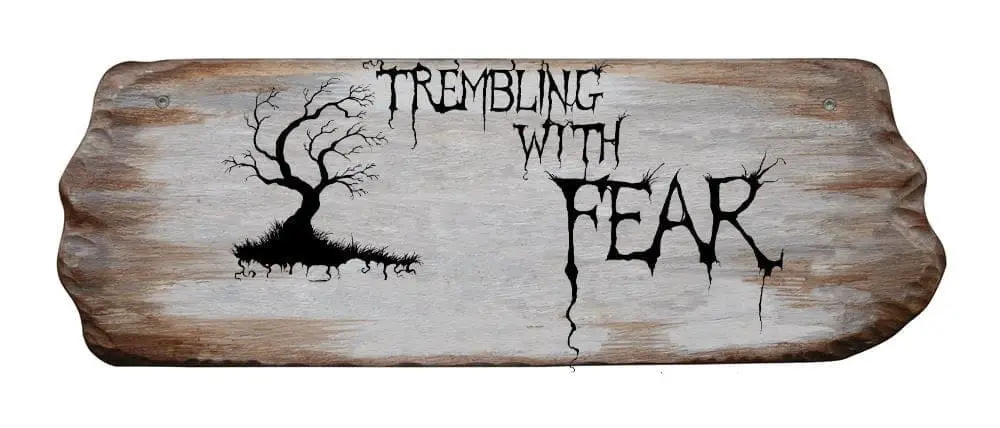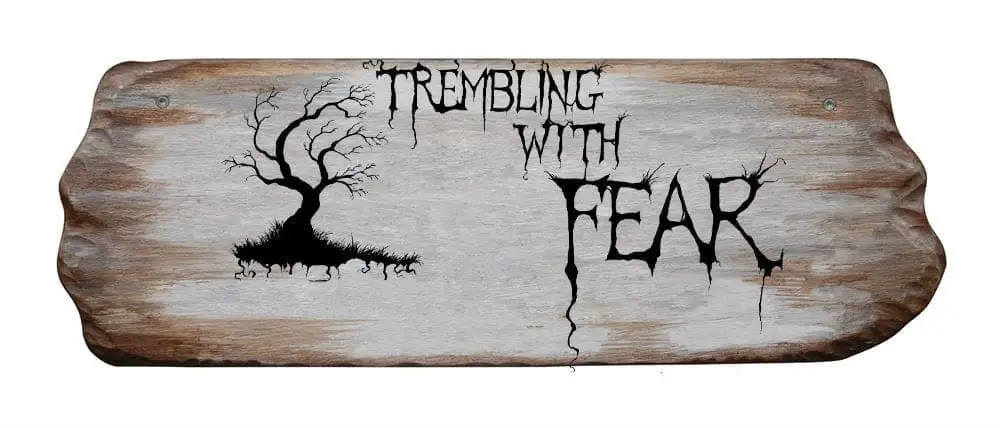 Welcome back to Trembling with Fear, our online flash zine. We publish both new and established writers with many becoming familiar faces and being an ongoing open market, we are always after material. Submissions don't have to be horror, they can be dark sci-fi or fantasy or some other aspect of the speculative fiction field. Nor are we averse to a touch of noir or a dark thriller. Humour is also welcome!
Been a bit of a week with the storms hitting the shores of the UK, we've had three pretty much on the trot and although it's sort of quietened down a bit, it's still wet and windy. I thought I'd lose more tiles as our roof still hadn't been fixed since November's storm but the roofers appeared on Monday and finally put it to rights. We're stuck with scaffolding though and waiting for that to go. It's nothing major in the grand scheme of things. Others have suffered – and are suffering – far worse.
Many congratulations here to all those who made it through to the Bram Stoker Award nominations. I cast my votes and it was lovely to see some choices get through. I can see the novel and the poetry categories being hard fought. Special congratulations to Heather and Steve Vassallo at the still relatively new Brigids Gate Press who included Cindy O'Quinn's non-fiction tribute to her late husband, 'One and Done', as a bonus feature of Were Tales: A Shapeshifter Anthology. Cindy's account has deservedly made it onto the Final Ballot. (She actually did a double with her short story, A Gathering at the Mountain from the anthology, The Bad Book)
I broke up my reads recently to tackle Wasps in the Ice Cream by Tim McGregor ahead of a podcast recording. It turned out to be a great occult-tinged coming-of-age tale and whilst my first read of Tim's, will most definitely not be my last. Due for release in April, I'd highly recommend.
The first story this week in Trembling With Fear is Flight of Fancy from Robyn O'Sullivan. This is not what you expect it to be at first as it takes you into a child's fantasy world. As she emerges from this safe-haven however, you realise who she was imagining fighting and who remains to be defeated. A clever treatment of an horrific situation.
Hey, Sis by Tim Hoelscher brings sibling rivalry from beyond the grave. Should you go back?
The Show Must Go On by DJ Tyrer is written as if paced to a heartbeat, you can almost hear the caretaker's heart thumping as he goes to investigate. Sentence structure so clearly aids this tale.
What to do about Eric by F.M. Scott has a cult like feel with its rules and unbending beliefs. The end however, questions who was meant to die first adding a clever ambiguity to the idea of who was the better follower.
I hope you enjoyed our stories, now send us yours!
Steph
I'm not going to lie. I'm so out of sorts this week I almost updated this without updating my own section! It has been a crazy week with my family, work, my marketing class for the MBA program I'm in, TWF, HT, etc etc.
I need a vacation!
More progress has been made on the anthologies and I believe we have our cover art fully sorted at this point! YES!
Another, possibly last reminder that when it comes to the newsletter, we're still not loving SendFox. I've added a special Patreon Tier for those looking to sponsor the site. This cover specifically the newsletter going back to Mail Chimp and allowing for extra advertising perks. (I'm open to even more if someone wants to take it up and cover it full time. Just reach out with your thoughts!) We are looking at other alternatives as well that may be cheaper.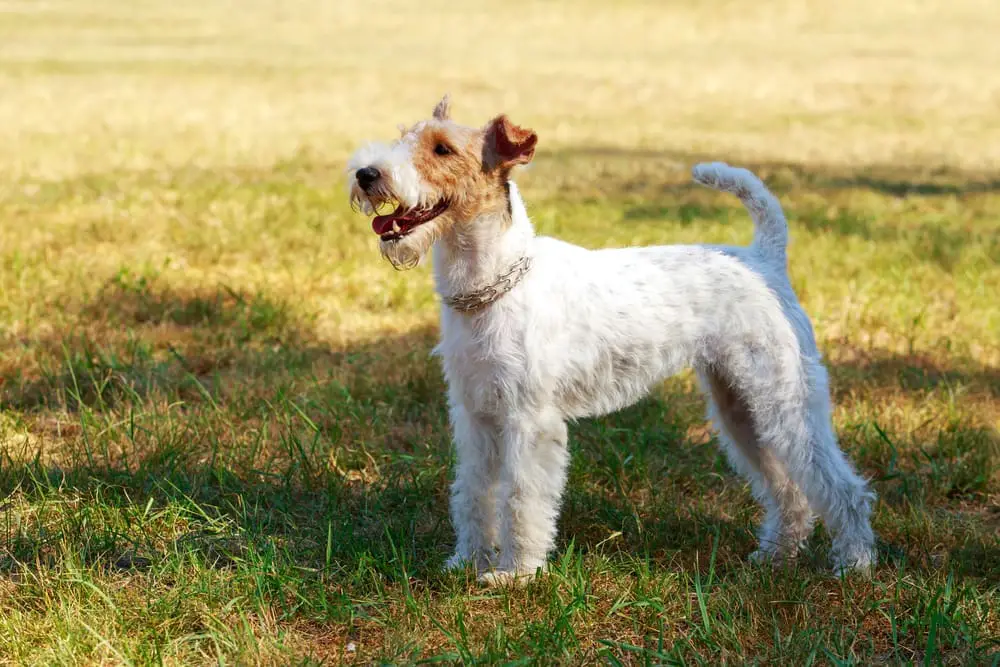 Flight of Fancy by Robyn O'Sullivan
A girl's voice rang out in the late afternoon stillness of a hot summer's day. "Prince!" she called. "Come back, Your Majesty." But the royal fox terrier kept running towards the shadowland.
Kathleen called again, her voice echoing around the ancient eucalyptus trees that encircled the mythical realm of Glōwan. 
"Prince, I implore you. If the ogre should find us in the shadowland, he will most certainly imprison us." 
The wiry, little dog returned, and Kathleen bent to pat his head. "Now, Your Majesty, to the Royal Chamber. As heir to the throne, you must review the battle plan to avenge Mother Queen's death." 
Kathleen and Prince moved quickly through the woodland of Glōwan until they reached the giant Blackbutt tree once struck by lightning. Wriggling through its hollow trunk, they entered the Chamber. Kathleen parted the gossamer curtains, spun by Huntsman spiders, and walked along the wildflower carpet towards the royal dais. Prince trotted past her and took his position on the throne, attended by wattle-blossom fairies arrayed in garments of the richest gold. Kathleen brandished her sword in a wide flourish and touched its grip to her forehead. Returning the stick to her belt, she bowed low.
"Ah, Sovereign Prince, the gumnut goblins are close at hand. We must call our soldiers to arms." 
Prince barked, indicating his assent. Two fairies fluttered into the air, landing on the sacred horn. Reaching up, Kathleen reverently took the gum leaf from its ceremonial bough and blew a secret alert on it, bringing paperbark soldiers scurrying on the wind. 
Kathleen emerged from the hollow. Standing tall, she called the warriors of the realm to attention and addressed them.
"Soldiers of Glōwan, recall our last battle with the ogre's goblins. Many warriors were slaughtered, and the ogre destroyed our Mother Queen. Not only life, but freedom was lost that day. The enemy pursues us even now. This time we must be wholly victorious."
Kathleen strode the ranks, issuing orders, shouting commands. She limped now and again, impatiently flicking a hand at her bandaged knees: legacy of another conflict.
A kookaburra sentinel swooped onto a bough of the Blackbutt and emitted a full-throated call, reporting the position of the goblins.
"We must advance to meet them," Kathleen cried. Withdrawing her sword, she swung the stick through the air to rouse the soldiers. "To avenge Mother Queen, I will lead you to victory against the enemy."
Kathleen sheathed her sword and dropped to the ground. Raising her hand, she motioned the soldiers to follow, then crawled on her belly to the chosen battle site. Quietly awaiting the foe, Kathleen mentally reviewed her plan of attack. 
She was ready.
When the enemy appeared, Kathleen sprang up and lunged forward with loud whoops to rally the soldiers. Brandishing her sword, she twisted this way and that, slaying and scattering all gumnut goblins that foolishly dared to cross her path. They writhed about, frenzied by her whirlwind swordsmanship, which caught them up and finally drove them away out of Glōwan.
Flushed and heady with the thrill of combat, Kathleen returned to the Royal Chamber where Prince awaited her. 
"Sovereign Prince, I come to report that victory belongs to Glōwan this day."
The little fox terrier made a lusty response.
"Majesty, I am honoured. But even though his goblins have been dispersed, the ogre himself is yet to be vanquished. I await his appearance at twilight."
Prince scampered around Kathleen as she wriggled out of the hollow on her belly. Light filtered through the trees, dappling the leafy matting that covered the earth. She rolled onto her back and the warmth of the sun spread through her body like an elixir. With Prince stretched out by her side, Kathleen gazed at the sky through the canopy of trees. Fluffy clouds drifted by, revealing a battle: dragons in mortal combat with heinous devils that bellowed and scurried frantically as fiery breaths scorched their tails; silver-armoured knights on horseback galloping into the fray; the flash of sabres streaking across the heavenly screen. 
Lopped heads. 
Severed limbs. 
Utter defeat of the wicked creatures. 
A wind rustled the foliage above, sprinkling Kathleen's face with seeds and fine-grained powder from the gumnuts. Fairy dust: symbol of that magical power of goodness over evil. She gently smoothed it across her cheek—
"Where are ya?" 
A male voice boomed out, rough and thunderous. 
The sky darkened. Kathleen flinched. She looked at the fairy dust on her fingers: the magical power over the ogre. Now was the time for bravery. 
Rolling onto her bandaged knees, she crawled awkwardly into the hollow. 
The voice rumbled again. "Little mongrel! Where are ya?"
Heavy feet pounded across the ground. Leaves crackled and scattered. Birds fled from the trees. Wattle-blossom fairies disappeared into the waning sunlight. 
"Come here! Come here right now! I swear, when I find you, I'll whip the life out of ya."
Kathleen lay in the hollow, still and quiet, fear suffusing her body. Her fingers found a gum leaf. If only it was the sacred horn that could call the paperbark soldiers. Prince gave a low growl. Kathleen touched her finger to her lips and then to his, silencing him. Extending her arm, she drew Prince close and stroked the wary dog.
"Fear not, Your Majesty," she whispered. "I, Kathleen, will defend Glōwan from the scourge of the shadowland. The forces of evil shall not overtake us."
Prince shivered. She put both arms around him. 
"Hush," she murmured. "We must be very quiet, so he doesn't hear us. The ogre can only hurt children if he finds them."
But Kathleen knew her father would find her. 
He always did.
"Forgive me Mother Queen. Have I failed to protect your daughter?"
A sob rose from a hidden place deep within Kathleen's chest. She bit her lower lip: the fear must be controlled. 
"Mummy." The faint word was like nectar in her mouth. She huddled deeper into the hollow until the charred inner timber scraped her back.
Robyn O'Sullivan
Robyn O'Sullivan lives in a hundred-year-old house amidst the wild beauty of Australia's Bass coast. Her credits include a novella, short story collections, and dozens of educational books for children. New to the horror genre, Robyn's work appears in Guilty Pleasures and Other Dark Delights, the award-winning Midnight Echo 14, and Spawn: Weird Horror Tales About Pregnancy, Birth and Babies. Her short story "A Tale of the Ainu" was produced by Night's End podcast, and her interviews with award-winning horror author Deb Sheldon featured on Kendall Reviews and Horror Tree.
Website: robynosullivan.com
Amazon:amazon.com/Robyn-OSullivan
Goodreads: www.goodreads.com


Hey, Sis
A rocky breakwater runs like the spine of some great dead beast from the dunes to the crashing surf. When she was six, my sister Beth learned how treacherous its slick surface was: she balanced atop the farthest stones, only to be taken down by a wave twice the height of her and her perch combined. I'm etched with the sound her head made when it hit.
Every August I come here on the day.
"It should have been you," she whispers from nowhere. There's hate in the greedy foam that eddies around my ankles, like a child's grasping hands.
Tim Hoelscher
Tim Hoelscher is a lifelong resident of the Washington, DC area and has drawn inspiration from the ghosts of the past that haunt the city and the rural areas around it. His short fiction has appeared in a variety of publications and he is currently working on a gothic horror novel. Tim can most often be found in the Twitter writing community at @TimHoelscherX.
The Show Must Go On
Abandoned theatre. No audiences in years. Posters for shows faded and torn.
Caretaker walks the halls, turning off lights that lit the place for nobody but him.
Footsteps echo. Are they all his own?
Noises from auditorium: Laughter – Cheers – Clapping.
He runs through the stage door, pushes past decaying curtains onto stage.
Empty. Silent. Dark.
Shadows seem to move. Soft sounds.
He turns to flee, fights his way backstage, but the door won't open.
Steps back out onto stage, once more, star of an unscripted play.
Only escape is through the stalls.
Peers out at the darkness. What awaits him?
DJ Tyrer
DJ Tyrer is the person behind Atlantean Publishing and has been widely published in anthologies and magazines around the world, such as Chilling Horror Short Stories (Flame Tree), All The Petty Myths (18th Wall), Steampunk Cthulhu (Chaosium), What Dwells Below (Sirens Call), The Horror Zine's Book of Ghost Stories (Hellbound Books), and EOM: Equal Opportunity Madness (Otter Libris), and issues of Sirens Call, Hypnos, Occult Detective Magazine, parABnormal, and Weirdbook, and in addition, has a novella available in paperback and on the Kindle, The Yellow House (Dunhams Manor).
What to Do About Eric
Such good, strong soldiers.  Obedient.  Firewood, arms and ammo, Bible study.  Maneuvers on the land.  It made Oswin hard.  He prayed about that at first, and the Lord said, "That is the summons for thy women, to further thy beautiful, masterful people."  Two hundred forty-seven good soldiers.
Except Eric.
The questioning, the flirting with Oswin's women and girls.  And he'd been severely ill as of late.
Per edict he wound up on the Master's table—a raw sacrifice to the belly of the strong.
Oswin cleaned out Eric's bunk area.  In a box lay a canister of potassium cyanide crystals.
#
F.M. Scott
F.M. Scott is from Tulsa, Oklahoma.  His stories have appeared in Apple in the Dark, The Horror Tree, The Killer Collection Anthology (Nick Botic Horror), Sirius Science Fiction, The Tulsa Voice, and The Rock N' Roll Horror Zine.
WEBSITE: www.fmscott.com
TWITTER: @fmscottauthor
INSTAGRAM: fmscottauthor
About the Author
Latest Posts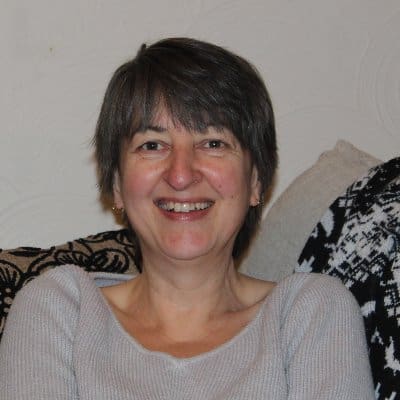 Stephanie Ellis writes dark speculative prose and poetry and has been published in a variety of magazines and anthologies. Her longer work includes the folk horror novels, The Five Turns of the Wheel, Reborn, and The Woodcutter, and the novellas, Bottled and Paused (all via Brigids Gate Press). Her dark poetry has been published in her collections Lilith Rising (co-authored with Shane Douglas Keene), Foundlings (co-authored with Cindy O'Quinn) and Metallurgy, as well as the HWA Poetry Showcase Volumes VI, VII, VIII, and IX and Black Spot Books Under Her Skin. She can be found supporting indie authors at HorrorTree.com via the weekly Indie Bookshelf Releases. She can be found at https://stephanieellis.org and on Blue Sky as stephellis.bsky.social.