WIHM 2022: An Interview With Editor Dawn Shea
In celebration of Women in Horror Month, we are continuing to highlight some of the amazing work that women have been doing compiling and editing magazines and anthologies in the horror industry. We're continuing our Women Who Edit Interview series with Dawn Shea.
Could you introduce yourself, and tell us a little about you?
My name is Dawn Shea. I am half of the publishing team at D&T Publishing LLC (the T is for Timothy, my husband). I live in Mississippi with my family. I have loved horror all my life, reading and watching. I began writing horror in middle school, then, as I grew older, other things were moved to the front burner and I no longer had time for this hobby. In 2020, just when the world seemed to be ending, I decided to begin writing again and after self-publishing, somehow morphed into this beautiful publishing company that I love so much. 
What is (or was) the most rewarding aspect of editing an anthology, magazine, or collection?
For me, it has always been finding new and unadulterated talent. There are those that you know will be fantastic from their previous history, but then there are those hidden gems. The ones that you read and say, "whoa, who is this person?"
What is (or was) the worst aspect of editing an anthology, magazine, or collection?
Definitely people not following the guidelines. I don't think that people understand that guidelines are given for a reason. They are not there to try to make your life harder. They are simply there because those are the requirements that the publisher set forth to make the anthology the best it can be. Also, many times, the publisher has a length in mind, and those guidelines need to be adhered to so that vision can be possible. Another thing that makes it difficult is authors backing out of their contract or not even completing their story. It makes the publisher/editor have to find someone new to fill that spot, which is always tough. Especially last minute.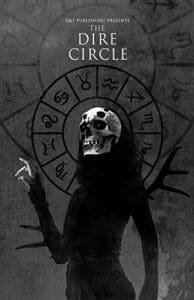 In your opinion, what are the most important aspects of creating a collection or issue?
Cohesiveness. Finding the right stories that flow well together and fit the theme perfectly. This is no easy feat, most of the time. 
Is there anything you'd like people to know about you or your work? 
We love finding and helping new authors get their name out. We open newsletter submissions once a year, anyone can submit to that, and we use a majority of them (as long as they are serviceable) in our biweekly newsletter. We also have our EMERGE series with Godless.com. This is only for new authors that have never published their own work. This call opens once a month. 
If we'd like to cyber stalk you, where can we find you online?
IG – Instagram.com/dandtpublishing
Facebook page – https://www.facebook.com/DT-Publishing-105199147804217/
Website – www.dandtpublishing.com
Facebook group – https://www.facebook.com/groups/1609525809233780
Email – [email protected]
Twitter – @Dandtpublishing
Link(s) to anthology/magazine/etc. you'd like our readers to check out:
You can find all of our work and links on our website www.dandtpublishing.com
About the Author
Latest Posts
Holley Cornetto was born and raised in Alabama, but now lives in New Jersey where she writes dark fantasy, horror, and weird fiction. To date, her writing appears in over a dozen magazines and anthologies. To indulge her love of books and stories, she became a librarian. She is also a writer, because the only thing better than being surrounded by stories is to create them herself. In 2021, she earned an MFA in fiction writing from Lindenwood University. She is a proud member of the Horror Writers Association.