WIHM 2022: An Interview With Ellen Datlow
An Interview With Ellen Datlow
As an editor, what is the spark that ultimately draws you to appreciate a story?
ED: There's no one spark—there might be a point at which I realize I'm loving the story and hope its promise pans out in the end. It might be the beauty of the prose, or the specificity of the characters and their plight, the plotting, where the story takes place. I love stories that have depth to them. But when all the elements come together, that's when I know the story is something I must acquire and publish.
How has the horror genre evolved over the course of your career?
ED: During the 35 years I've been working in horror I've seen more work being published by women, POC, and other marginalized communities, and more work from outside the US, Canada, Australia, and the UK– plus more work in translation (to English). 
What does it mean to be a woman in the horror industry?
ED: As an editor, I hold the purse strings, and that person is always in a position of power. I've been in this position since I was Fiction Editor of OMNI Magazine, where we paid high rates for stories. So I have a somewhat blinkered view of what being a woman in horror is like. I've rarely been attacked for things related to my gender's supposed point of view/taste/publishing choices.
However, twenty years ago I and other two female editors and critics were attacked in a fanzine for not giving favorable reviews to male writers whose work we considered misogynist.
Also, I was once criticized for editing an anthology with too many females vs males (the fact was, females were still a minority in the table of contents but the jerk was too sexist to note that). 
And a few years ago I was harassed by an individual who blamed me for something that happened to him professionally.
So yeah, no matter what position of power a woman is in, there are those who resent it. 
There is a false perception that women write a certain kind of horror fiction and this stereotype means that men might not pick up and read works by women. Happily this has gradually been changing.
What advice do you have for young women looking to start a career in the horror industry?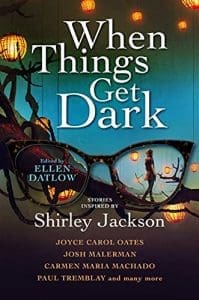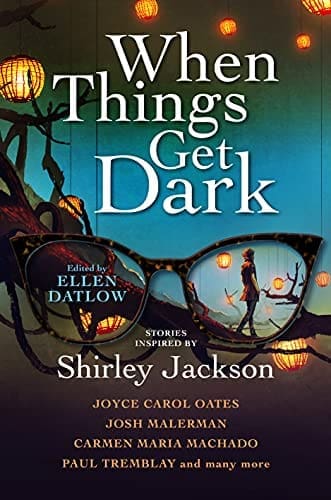 ED: That's a tough question, as the way I got into horror was through my editing of science fiction and fantasy for a mass market magazine-which was 40 years ago.
I'd read as much horror as possible in and outside the field. It wouldn't hurt to read a horror magazine's slush pile to get a feel for what's out there. This usually pays nothing or very little, so it would not be an actual job-but to become a good editor you do need to know what's out there.
Editing entails a lot more than just acquiring a piece of fiction. It entails editing it-working with the writer to ensure their vision is reflected on the page.
And editing fiction is not something than can be taught. (I'm not referring to copy editing, which can be taught). It's something one learns on the job. After 40 years of working as an editor, I'm still learning, with each story I edit.
In your professional opinion, what does the future like for women in horror?
ED: Brighter than ever. I see more women coming into the field all the time and more women getting the recognition they deserve for their work.
What is the best advice you can give editors of fiction?
ED: The most important thing you can do while working with a writer on their story is to ask the right questions. Never rewrite an author's work. Your job is to get the writer to express exactly what they choose to in their stories. This is especially important for writer/editors.  You must separate your impulse to impinge your own voice on another writer's fiction.
What draws you to editing horror anthologies?
ED: The opportunity to generate dozens of new stories that might never have been written without my requesting them. The opportunity to work with excellent writers, hopefully helping them hone their craft and getting them to make their story the best it can be (this latter is with acquiring/editing for magazines or webzines as well). 
How do you ultimately decide the overarching theme for an anthology you're editing?
ED: The theme comes first-it must be something broad enough for me to want to spend a couple of years with it, as that's how long from contract to publication original anthologies I edit take. 
Once I have an idea, I'll poke of few of my regular contributors to see if they're interested then pitch it (or my agent will pitch it) to publishers, with a few bestselling names who have expressed interest attached.
What is the most positive aspect of the horror community?
ED: The comraderie and support from most members, especially when attacked from outside of our genre
Conversely, what needs to change in the horror community?
ED: I'd like to see more support of each other within the community. As with every type of literature, there are petty jealousies and bitter envy that gets in the way of being truly happy for other writers' success. There is enough pie for everyone.
How do you see the horror community evolving?
ED: I'd like to see it continuing to welcome voices from all over the world. The internet, of course, has made both publishing and communicating easier for those previously out of the loop. 
I'd like to us to evolve within the community and outside so there is no need for a
"women in horror month."
What will Ellen Datlow's legacy be?
ED: I hope that the writers I've worked with over the years will think of me as "the editor on their shoulder" (as William Gibson once called me).
And what about her future?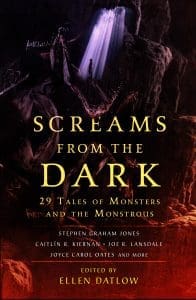 ED: I'll continue to edit until I drop, but forthcoming I've got Screams From the Dark: 29 Tales of Monsters and the Monstrous out from Nightfire in June and The Best Horror of the Year Fourteenth Annual Collection coming out from Night Shade in the fall. 
Also four novellas I acquired and edited for Tor.com will be published this year (two of them are horror: And Then I Woke Up by Malcolm Devlin and Lucky Girl,  How I Became A Horror Writer: A Krampus Story by M. Rickert. And several stories I've acquired/edited will be on the Tor.com website, including one about a zombie race in the far north.
Finally, just sold a new, all original horror anthology that I can't talk about. It won't be out til 2023.
---
Ellen Datlow has been editing sf/f/h short fiction for four decades. She was fiction editor of OMNI Magazine and SCIFICTION and currently acquires short stories and novellas for Tor.com and Nightfire. She has edited numerous anthologies for adults, young adults, and children, including The Best Horror of the Year annual series, Echoes: The Saga Anthology of Ghost Stories, Final Cuts: New Tales of Hollywood Horror and Other Spectacles. Forthcoming are When Things Get Dark: Stories inspired by Shirley Jackson
 and the reprint anthology Body Shocks. She's won multiple Locus, Hugo, Stoker, International Horror Guild, Shirley Jackson, and World Fantasy Awards plus the 2012 Il Posto Nero Black Spot Award for Excellence as Best Foreign Editor. Datlow was named recipient of the 2007 Karl Edward Wagner Award, given at the British Fantasy Convention for "outstanding contribution to the genre" and was honored with the Life Achievement Award given by the Horror Writers Association, in acknowledgment of superior achievement over an entire career and honored with the World Fantasy Life Achievement Award at the 2014 World Fantasy Convention. 
She runs the Fantastic Fiction at KGB reading series in the east village, NYC, with Matthew Kressel.
She can be found on the website Datlow.com, and on twitter and facebook (google her).
About the Author
Latest Posts
Franklin Charles Murdock is a fiction writer from the Midwestern United States. Though most of his work is harvested from the vast landscapes of horror, fantasy, and science fiction, Franklin strives to spin tales outside the conventions of these genres.
His work has appeared in DarkFuse, Under the Bed Magazine, 69 Flavors of Paranoia, MicroHorror, Liquid Imagination, Yellow Mama, Heavy Hands Ink, WEIRDYEAR, Phantom Kangaroo, PrimalZine, and various other publications. Most recently, he's been coauthoring the serial epic BEARD THE IMMORTAL on swordandportent.com.