Trembling With Fear 2/5/2023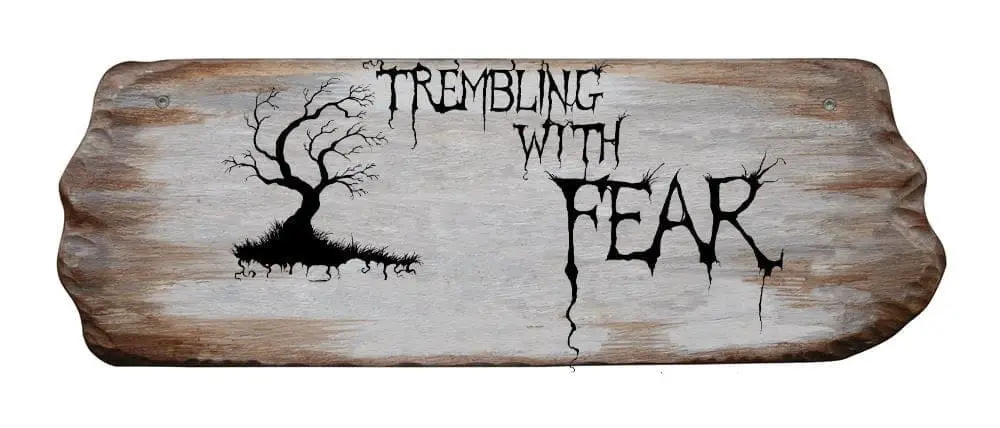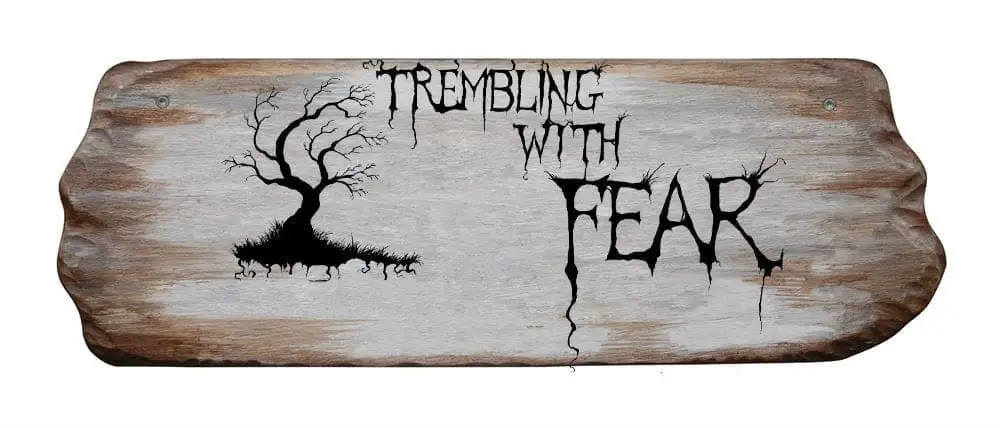 Hello, children of the dark. I'll keep it short and to the point. There's been some not-great-at-all stuff going on in the horror community this week, so I wanted to use this opportunity to reiterate one thing: Horror Tree and, by extension, Trembling With Fear welcome all writers, regardless of race, gender identity, ability, or background. 
I love that we are often the first place new writers submit, and I promise we treat all writers with respect and dignity. As a volunteer editor, I don't often get as much time as I'd like to help nurture a writer and their story, but I do try to give feedback based on the story itself, not the person who's writing it.
If you ever feel we've crossed a line, let us know. You can contact the team using the submission form here. We don't bite, but do ask that you treat us the way you would like to be treated. 
We're all human, but if we don't own our mistakes, learn from them and grow, then having our influence limited is an appropriate next step. Previous reputation or supposed status is not a protective cloak. I personally applaud the decisions made by organisations to remove a certain writer from the conversation this week.
Soap box to the side, let's turn to this week's menu. For our Trembling main course, Jay Rounds takes us to the rodeo. This is followed by three delicious quick bites:
Kerry E.B. Black

has a nightmare,

Jessica Gleason

remembers an old neighbour, and

RJ Meldrum

finds a new trick at a funeral.
If these stories inspire you to get writing, you'll find details on how to submit to us over here, and we have an insatiable appetite. As Stuart said the other week, we would like to re-open to short stories soon but we still have quite a few waiting for publication. If you really want to get your short story mojo going, we are looking for submissions to our Valentine's special – that's shorts up to 2500 words or drabbles of the usual 100 exactly. Get them in quick – deadline looms!
Over to you, Stuart.
We've had an uptick in Valentine's Day submissions for Trembling With Fear – Thank you! I can feel the love of darkness in the air.
While the overall look of the site change is still coming, we're starting to work on some new layouts for the full line of 'Trembling With Fear' line of blog posts in advance of that! You should be seeing them come soon-ish.
For those looking to support the site, we're always open Ko-Fi donations and always have our Patreon going.
As always, I hope you had a great weekend.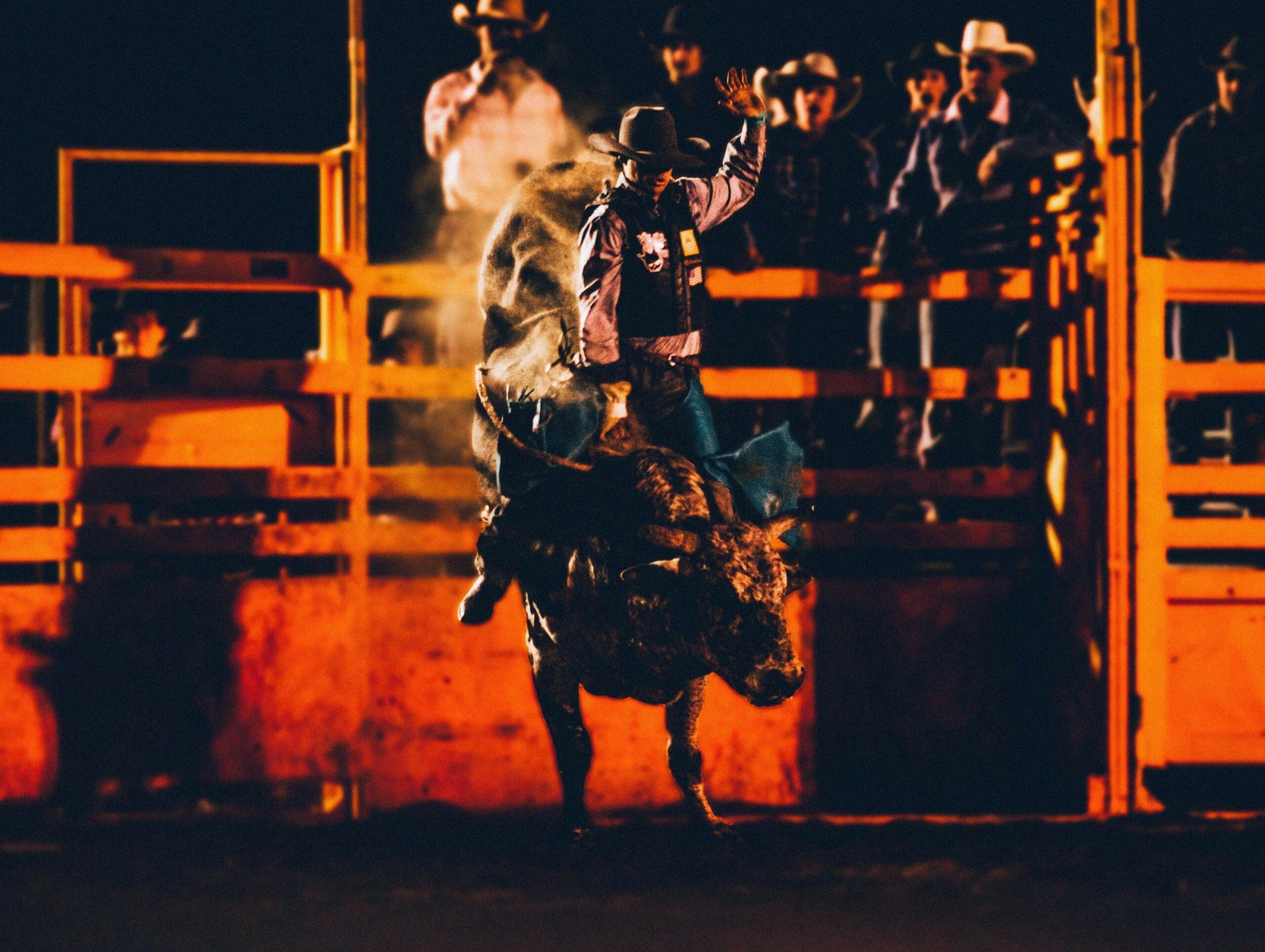 Ain't No Clowns, by Jay Rounds
​"Bud! Bud! Bud! Bud!"
He felt the reverberation off the aluminum bleachers as the crowd stomped in time with the chants of his name. This drowned out the scuffle of his boots in the dirt under the stands and spectators. He tilted his chin back and bathed in the sounds of the raucous crowd.
The atmosphere outside the arena when he arrived was that of a pop-up carnival. Everything was temporary. The rides squeaked, the pathways were gravel, and the air was soaked in confectionery and deep-fried foods. Kids, adults, and elders shuffled about, aimless in their amusement. The only pieces missing were the clowns. Now? A quick look through the fence confirmed what he figured: it was stone-still. A graveyard outside the cathedral of the arena.
He pinched the invitation in his gloved hand. It had in-laid gold ribbons, embossed lettering, and bore his name in thick font across the top. The figure of $5,000,000 bordered the bottom in font two points smaller than his name. It was a purse equaling his last few years on tour.
On the wall near the rider's entrance hung a life-sized poster. There he was: arms folded, long hair, and flashing a smile. "BUD" stamped into the leather on the left hand, "BLACKABEE" stamped to the right. With the arms folded, they showed his given name. Across the top of the poster was a "One Night Only" teaser, and the prize money amount danced behind his facsimile. He was the only rider listed.
You got this, Bud. Two weeks ago, it was Man Hammer in Montana. Last week, Devil's Wrath in Washington. Tonight, just another bull. Just another ride. Eight seconds and soak in their chants. 
"Hey, champ!" it was a younger, and a bit smaller, bull handler. He reached out and accepted the invitation from Bud.
I'll be damned if I can remember his name. 
"How the hell are ya…kid?" he asked, extending a gloved hand for a leather-slapping shake. 
"Kid?! Hell, I'm you two years ago, Bud. Name's Jeromy, with an 'o'. Been practicing…I hope to take your place…." Jeromy trailed off, awkward at the words. "U-uh, we spoke on the phone. How was the drive in?" The kid had cool, blue eyes, and the start to crow's feet, belying his age.
"Germ-y. Right. Well, got in last night," Jeromy raised a finger and opened his mouth, but Bud pushed on. "Parked in the reserved spot you have out back. Not much sleep though, some guy's trailer genny caught fire about two in the mornin'," Bud obliged, waving a hand to swipe the part of the story away where he put a pillow over his face and kept snoozing. "So, what ya got me on t'day?"
"Blood," Jeromy replied, bowing his head, a reverence to his voice. 
"Huh. 'Bud on Blood.' Good headline," Bud said, nodding his approval. The kid smiled in return. He pointed the way to the chutes. "Say, the poster just shows me riding tonight. Is that right?"
"Yup! This is our 'solo event.' Plus, Blood's never been beat, Champ. That's why–" the kid started.
"The purse is so large. Yep. Not my first eight seconds, kid."
The walls of the arena were unusual. Instead of the pipe rails encircling most arenas, these walls were tall, metal, and sloped in toward the riding area. The barrier prevented him from seeing the arena floor. Bud tipped his Resistol to the workers underneath the stands, out of respect for the tradition, as he approached the chutes. 
That's right, boys, watch a man get to work.
Blood was a brute. All bulls had muscles, but this one had muscles Bud never saw on a bull before, along with an intelligent glare. 
How-dy! Muscles ain't gonna do ya much once Bud's on ya! 'Bud spills Blood in eight seconds.' There's the lead-in.
The beast matched him, step-for-step, down the alleyway leading to the pen where the two were to meet. The black beast snorted and watched him from one eye, tracking its soon-to-be rider.
"Bud! Bud! Bud! Bud!" The volume of the chant intensified.
Alright. In the zone. Just another ride. It's Montana. Washington. The Vegas record-breaker. Drown it out. Give 'em the eight-second show.
The kid was back at his side, playing the role of fan boy/escort. "Champ, everyone's excited to see your ride. Got quite the pool going on you–" the kid caught himself again. "Uh–uh, that's–I saw your rides in Vegas and…I think it was your first one …" the boy let the sentence fall off between them.
Bud placed a foot on the bottom step of the ramp toward the bull. He asked over his shoulder, "Who'd ya take, kid? Bud or Blood?" He didn't need the crowd to stop their chant to know the answer was silence.
You keep thinkin' that, Germ-y. Keep on thinkin' it. 
The animal stood like a mountain in the staging area. The muscles rippled under its thick hide, and the beast snorted gray mist. Bud threw a leg up and over the side of the bull. It was solid, like they all were, only a bit wider. His legs stuck out at awkward angles, so he adjusted his hips to accommodate the stretch. Then, the handlers laced the rope around the animal and over its neck. Bud slapped the bull on the back of the neck, palm-down, then flipped his hand over to accept the rope in a split-finger wrap – the only grip for the ride to come.
From atop the bull, he could see over the pitched, metal walls. The empty arena floor was like those throughout his career. Dirt, droppings, and stains from blood, drool, or piss – take yer pick. This week, however, something was missing… 
Dirt…droppin's…stains…wha–?
"Hey, uh-uh, Germ-y? There ain't no clowns!"
"Not clowns. Bullfighters. Go get 'em, Champ!" the kid corrected, winking one of those ice-blue eyes, and giving him an insincere thumbs-up.
The gate clanged open, and Bud felt the charge of the bull move underneath. 
"The hell?!" 
"Bud! Bud! Blud! Blud! Blood! Blood!"
The crowd was on its feet, stomping in-time as they chanted. The world whirred around him, as he held on with his left and let his right arm fly. 
Round and round. 
One! Body spinning, mind centered. 
Two! Just another ride. 
Three! The lights whirled and streaked. 
Four! His grip tightened with each turn. 
Five! His hat caught air. 
Six! Just. 
Seven! Another. 
Eight! Ride! 
Nine! To make sure…
The bull bucked. Bud let go of his rock grip, and he felt the night's air on his skin. He landed on the rodeo floor with a smack!
"Ow! The hell?!" It felt less like dirt, and more like concrete. It looked to have a texture but was smooth in comparison to other arenas. He stood and looked for the open gate which should provide an exit…and shelter. 
The bull was off to his left, safely out of reach and still spinning. The clowns would get him, if there were any. Straight ahead was the smooth wall curving in toward him at the top. The same was true of the route to the right. Bud whirled around and started to run, but his boot caught the dirt, sending him to eat shit in the middle of one of the bigger stains in the area. He lifted his head to look for the beast, then back to the discolored dirt.
Red. It's red? One, massive spot of red! 
The ground shook under his palms and knees. It was Blood. The reverberation of raw power off the walls mirrored the stomps on the stands.
Bud scrambled back to his feet, paying attention to his footing, adjusting for the slick soles of his boots. His eyes were wild in their search and confusion. The lights of the arena beat down on him like a desert sun, and he was an outlaw running from the posse. 
"Blood! Blood! Blood! Blood!"
Across the arena stood more metal walls. Bud settled back on the heels of his boots, his arms going slack. The gate providing his freedom was as absent as the clowns. The entire arena was lined with the bowing metal, rows of guardians blocking the outside world. And the earth shook again. Bud turned to face Blood. The bull snorted and eyed its former rider. Then it charged.
Bud made no move to run. He readied himself for a last-second dodge. But that would only work for so long. Surely, he would tire before the one-ton Blood. Bud looked back at the crowd. A collective, manic glee plastered on their collective faces as the bull drew closer.
Then, it hit him just before the bull did.
They were never chanting yer name, Bud. Nor the bull's. They were sayin' what they're after. Dirt, droppin's, and stains on the arena floor. And…no clowns.
"Blood! Blood! Blood! Blood!"
Jay Rounds
Jay Rounds earned a Master's Degree in Administration, and he attends local writing conferences, groups, and communities. He is well-traveled across the United States, fluent in English and American Sign Language, and a writer of the dark and macabre.​


Nightmare
She clomps into my bedroom at nightfall, all heavy tread and wild eyes. I cower beneath my covers, an adult turned pleading child. Tears don't deter this manifestation. She looms, heavy snorts of derision, impatient, pawing hooves. 
Although I dread it, I know my part. I'll climb through my consciousness and mount the beast, this collection of fears made flesh, shadow turned solid. She'll rear and stomp, gallop and screech while I cling, helpless. 
Tonight, though, I grip a surprise – a bridle. It's time I control my evening explorations. Time to tame my fears.
Her heavy tread approaches. Battle begins.
Kerry E.B. Black
Kerry E.B. Black writes to calm the crazy currents crashing in her head. As a result, she has authored two YA novels and three collections of short stories. Many of her short works have crept into anthologies, magazines, and online journals. When not writing, Kerry sings songs with seniors, advocates for the disabled, and reads (and reviews) everything she can. She's a member of the HWA and is a Rough Writer at Carrot Ranch.
Find her at:
Our Kindly Neighbour
We gathered each weekend for storytime on Mr. Henry's lawn. He was rotund with kind blue eyes and could often be found wandering the block offering to help neighbors paint fences, grilling at neighborhood parties, and he'd always return casserole plates. Once he slowed down, needed help getting around, the neighborhood cared for him. Sebastian mowed his lawn and ladies took turns dropping off heat and eat meals. Children would run to the corner store for groceries and sundries. Instead of mourning his loss, we watched officers remove corpses and piles of bones, decades of victims stuffed into his home.
Jessica Gleason
Jessica Gleason is a writer, reader, professor, and an all-around weirdo. She loves horror and fantasy in their various shapes and forms, sometimes sleeps in a Star Trek uniform, and sings a mean hair metal karaoke. Gleason has been a college English professor since 2008, has three published books and was nominated for Best of The Net by Punk Monk in 2022. Her recent and upcoming work can be found in Hear Us Scream: The Voices of Horror Vol. 2, Dracula Beyond Stoker: Dracula and Tales from The Moonlit Path. For daily updates, please follow her on Instagram (@j.g.writes).
Sorry For Your Loss
They hadn't known George very well, but wanted to pay their respects. The last thing they expected to see was him sitting in the front row. George didn't seem the type to indulge in this latest fashion. Brief resurrection of the dead had been developed for homicide investigations, but had quickly spread.
"Sorry for your loss," they muttered, knowing how stupid they sounded.
George nodded throughout the eulogy, but he was fading. Two attendants guided him to his coffin, which they closed. She turned to her husband.
"If you do that to me, I'll spend my last minutes killing you!"
RJ Meldrum
RJ Meldrum is an author and academic.  Born in Scotland, he moved to Ontario, Canada in 2010.  He has had stories published by Sirens Call Publications, Horrified Press, Trembling with Fear, Darkhouse Books, Smoking Pen Press and James Ward Kirk Fiction.  He is an Affiliate Member of the Horror Writers Association.
About the Author
Latest Posts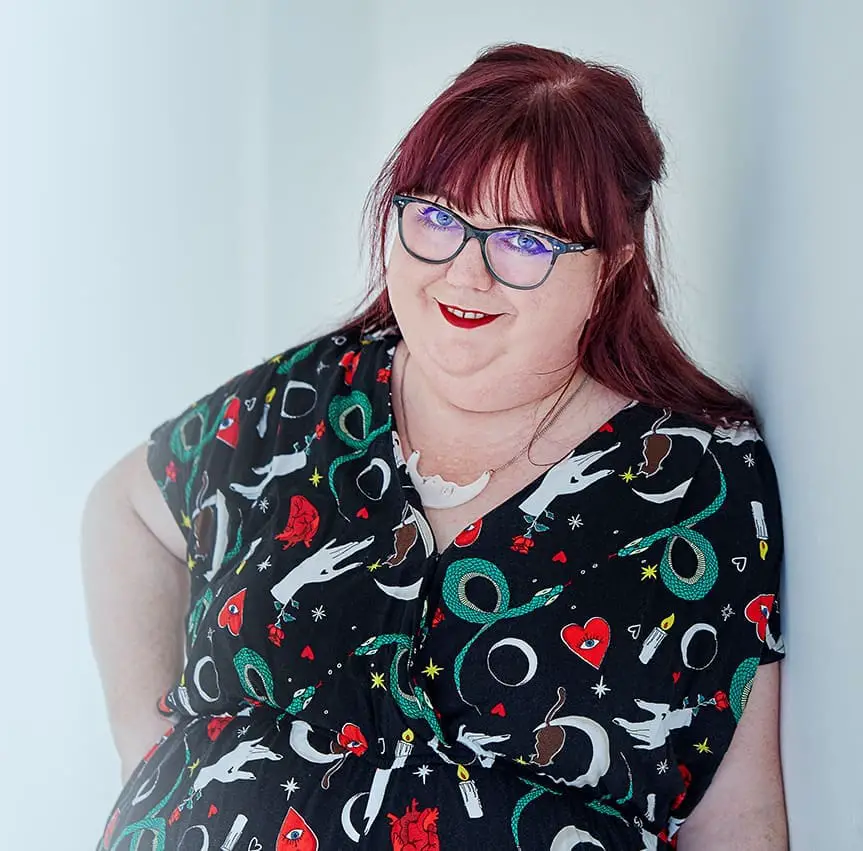 Lauren McMenemy wears many hats: Editor-in-Chief at Trembling With Fear for horrortree.com; PR and marketing for the British Fantasy Society; founder of the Society of Ink Slingers; curator of the Writing the Occult virtual events; writers hour host at London Writers Salon. With 25+ years as a professional writer across journalism, marketing, and communications, Lauren also works as a coach and mentor to writers looking to achieve goals, get accountability, or get support with their marketing efforts. She writes gothic and folk horror stories for her own amusement, and is currently working on a novel set in the world of the Victorian occult. You'll find Lauren haunting south London, where she lives with her Doctor Who-obsessed husband, the ghost of their aged black house rabbit, and the entity that lives in the walls.