Trembling With Fear 10-1-23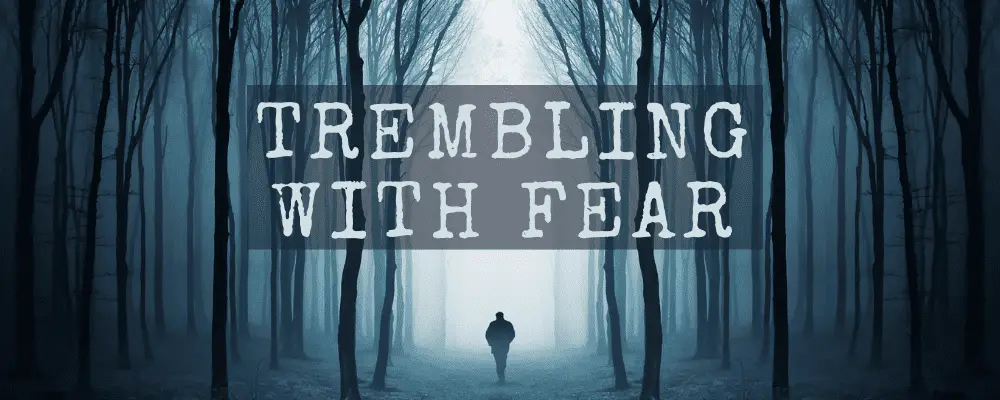 Hello, children of the dark. It's our time of year: officially spooky season. What plans do you have this October? Me, I'm kicking off a month-long celebration of the horror genre for the British Fantasy Society's website (I know! Who knew they covered all of speculative fiction? That's something I'll be embracing in my new role as the Society's PR, Marketing & Online Content Officer). I'm also–and I think told you this before—running another online event at the end of the month, and this time we're dedicating it to fangs. Writing the Occult: Vampires happens on 28 October in the UK afternoon/East Coast morning, and I'd love to see you there. Unfortunately the early bird price expired yesterday, so you'll be up for the full amount—but that's just £45+bf, and you get six sessions and eight hours of vampiric delights for your money. Full details and lineup over here. 
Talk of Spooktober and vampires brings us to this week's edition. We're excited to present a short story from Chris McAuley, the founder of the StokerVerse. Back in July last year, when our own Steph Ellis stepped down from these pages, I was due to be joined by Chris in the editor's chair. But Chris's life got crazy, and he had to step aside quickly so he could dedicate his time to all the amazing writing opportunities he was being presented with. It's nice to be able to have him in these pages again, even if only for the weekend.
So in this week's TWF menu our short story delivers a peek at vampires along the Western Front. This is then followed by three delicious quick bites:
Cassandra Daucus

makes a discovery on Arthur's Seat,

Virginia Hayes deals with a dognapping

, and 

Sarah Elliott

stares into the eyes of the muse.
Finally, a quick note on the short story submissions. We have been honoured and excited to see the submissions come in thick and fast since we reopened last month, but we are getting multiple subs from individual authors. Given the volume of submissions we're receiving, we will only be able to accept one story per author for now. Make sure you're giving us your very best to maximise chances of acceptance!
Now it's over to you, Stuart—and I think you might have news?
HAPPY OCTOBER! May the spooky shenanigans begin my friends.
As I opened this intro up to write (Thursday afternoon) on my lunch break, the final approved artwork for 'Trembling With Fear: Year 6' has hit my inbox. I am slammed with meetings and MBA work today, however, I'm hoping to have the pre-orders up and running by the time you read this. (If so, I truly hope I'll also have time to edit this and stick the pre-order links in. There will also be a post with the details.)
Shadowed Realms update: EVERYTHING has been read. I'm hoping we can start sending out initial rejections this weekend while we finalize which of those in the 'yes' pile are going to be making the cut. There has been a LOT of great stories here and so many of the rejections were hard to say no to. Finalizing this is going to be painful on saying no to so much good work. You have all really shined on your stories that were published in 2022.
ATTENTION YOUTUBE WATCHERS: I've had a few responses to this and am eager to more! Here is what I typed last week: I'm one month away from my current 2-class MBA workload and another two and a half months from being done with the program as long as my math is right. So, one of my focuses will be to grow our YouTube channel. What type of content would you like to see us feature? Please reach out to [email protected]!
For those who are looking to connect with Horror Tree on places that aren't Twitter, we're also in BlueSky and Threads. *I* am also now on BlueSky and Threads.
If you'd like to extend your support to the site, we'd be thrilled to welcome your contributions through Ko-Fi or Patreon. Your generosity keeps us fueled and fired up to bring you the very best.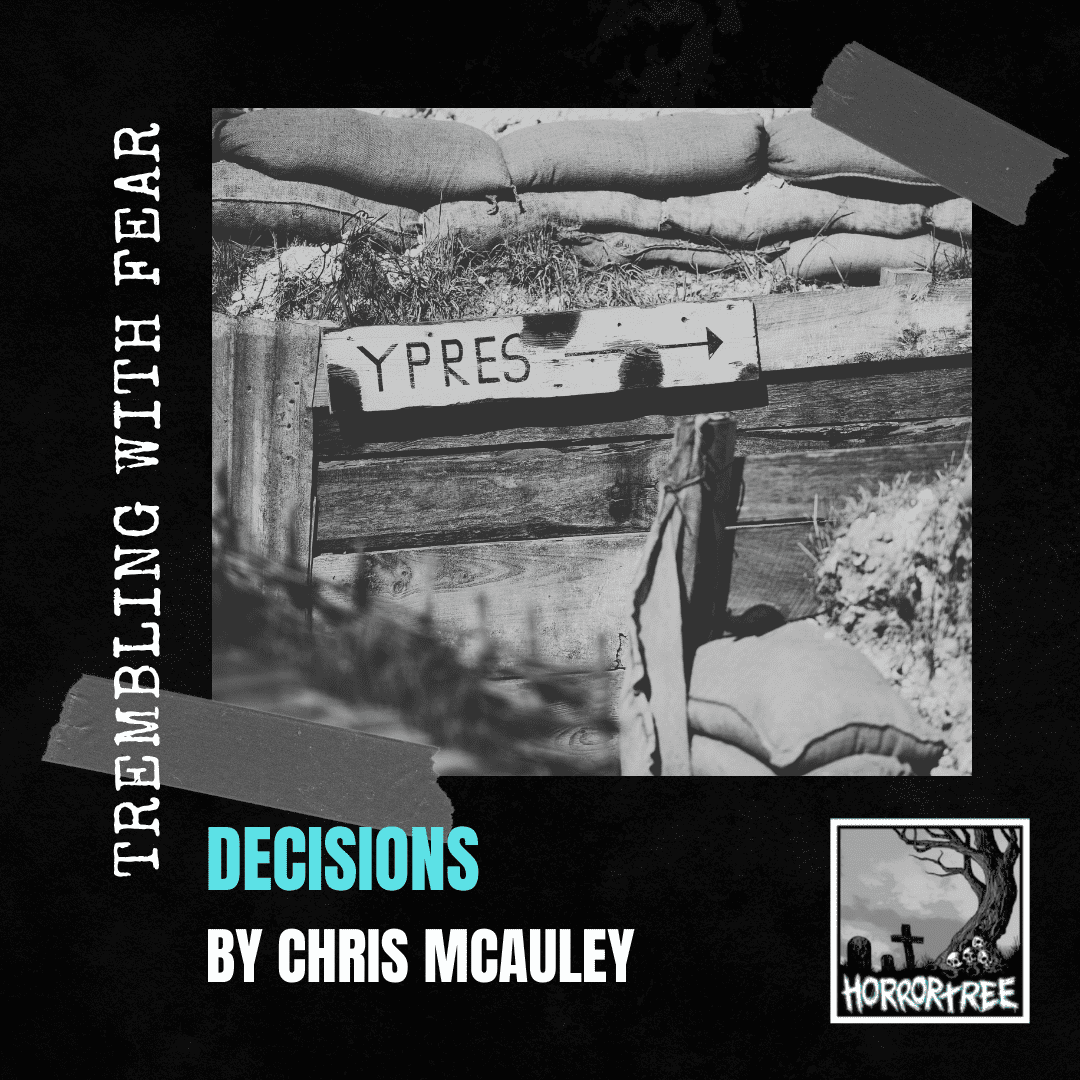 Chris McAuley
Dr Chris McAuley is a writer who specializes in the horror, science fiction, fantasy, western and crime genre. He is the co-creator of the popular StokerVerse, along with Bram Stoker's great-grandnephew Dacre Stoker. He is also the co-creator of a science fiction and fantasy franchise with Babylon 5's Claudia Christian called Dark Legacies. He is the lead writer on the latest Astroboy animated tv show. Chris is also currently working on The Terminator film and game series, Star Trek and the Doctor Who franchise. Chris's work can be seen at www.dark-universes.com
Decisions, by Chris McAuley
October 30st, 1916 
Through the haze of the mists which covered the trenches, the vampire stalked.
This was a covert operation which had been directed by the self-styled Empress herself. Using her senses, she moved through the shattered mounds of earth and wood. The place had been recently mortared, weaving through the splintered obstructions with practiced grace and ease. Her target had been sent to this place with certain dispatches. These documents could halt an offensive which potentially could kill thousands of soldiers.
Since Dracula, the Vampire Lord had been travelling the globe following his masters' dark designs, his niece Carmilla had taken over the Vampire Court. She had deposed any pretender or usurper with astonishing violence. Until those moments, it had been an unwritten rule that none of their kind should harm another. They all equally bore the mark of the Worm and in that, they were kindred, reborn to a new purpose.
She had been known as Joanne once, at times she had to force herself to remember that fact and anything related to her previous life. She was remade into her mistresses' image, terrible and cruel. Carmilla's taste for sadism had overflowed in her veins at the moment her throat had been punctured.
Glancing casually at the strewn remains of the young men who had been caught in the blasts, she felt a form of pity. Death should at least mean something, not an indiscriminate act but something deliberate and with purpose. One soldier, lay face down in the mud. Half his body had been torn off by the impact. Chunks of flesh and bone were imperfectly ripped from his form. With a curiosity, borne of natural morbidity, the vampire assassin reached down and turned his body over. The young face, still handsome and without the burden of meaningful experience gazed sightlessly at her. Mud covered his face, as well as his slicked dark hair and his mouth. The vampire, having drunk in this scene of death and satisfied, dropped the body back into the mud, taking care to turn his face towards the velvet sky.
'Let the boy see the stars when they come at night' she thought.
Moving forward, she heard the sound of movement. A slow and cautious pace just ahead of her. Her keen hearing picked up the sound of panting and exertion. Perhaps her prey had been wounded, that would be disappointing, she enjoyed a fight and the shedding of her own blood as much as that of others. Discerning that the movement was coming towards her, she stopped. She would take her quarry by surprise. The shock of seeing a woman in a Captain's uniform would be enough for that.
The slumping figure rounded the corner. The disheveled uniform marked him as a private and a dispatcher. He had been wounded but not critically, his eyes reflected the same blankness which she had seen in the dead body lying in the mud. This soldier was older, but not by much. A pawn in a coward's war, where old men playing general threw children at each other.  
The dispatcher registered her and as expected, he faltered in his step. He recognized the authority of the uniform but surely it shouldn't be a woman standing in it?
The vampire cut him off before he could speak.
"Private, I have been sent by command to take control over the documentation General Alderson gave to you." Her voice was authoritative, every instinct in the soldier's mind urged him to pass her the documents in his pack. After all, the pack was heavy and at least this would make it lighter. His foot hurt like hell and the ringing in his ears made it hard to discern what the captain was saying.
"I'm sorry sir, I can't do that. I must return these documents for further instructions to the General." He slumped a little lower as he added. "Everyone is dead here sir. There is no command left and I must halt the attack for the Germans know of it. It would be a massacre."
The vampire licked her lips, both at the thought of the death of thousands and the pleasure her mistress would surely have when the news was delivered to her. It was important to her plans to not only destabilize the human nations but also to shed as much blood on the Earth as possible. She moved forward towards the dispatcher, choosing to give up the pretense of her supposed commission.
"Boy, I am not going to lie to you. I am going to rip your throat out and take those papers from you." At this she opened her mouth and revealed her extended canines.
To her admiration, the boy soldier brought his rifle to bear. She could see the struggle in that action but also the determination.
"I have my orders and my duty and I will not give you these dispatches."
The vampire moved with incredible speed, knocking the rifle from his hands. She placed her gloved fingers around the dispatcher's throat. The boy struggled to breathe with the iron grip squeezing his airways. His face changed to a mottled purple and he could feel his bowels threatening to give way.
The vampire considered her options. This boy could prove useful, as a thrall he could intercept the messages for her. This would negate unnecessary field operations.
"I admire your courage and for that I will give you a choice. I have need of someone who will intercept messages on my behalf. They would ensure they do not reach their destination. It is an easy position and if you agree I would then spare your life."
The solider was rapidly losing consciousness. Fear beset his mind, but through fog-like thoughts, he knew he would be saving his life at the cost of others. His dispatches had won victories and had saved countless of his comrades and friends. Then there was his brother George, positioned at the front. An unreceived message could get him killed and destroy their mother.
Whispering through his burning and constricted throat. He uttered a final curse at the creature tormenting him.
 "Go to Hell."
The vampire wasted no time on second chances, she pulled the boy towards her and ripped out his throat with her teeth. She chewed through his flesh enjoying the gurgling sound of his death rattle as his vital, crimson fluids splattered her face and stolen uniform.
After several minutes and having gorged herself on the boy's blood, she bent towards the shoulder bag and set about her work.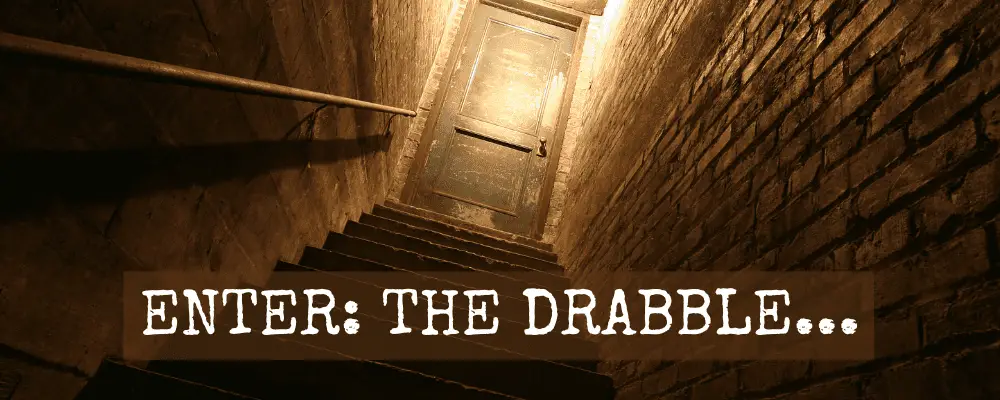 "Fairy coffins" discovered on Arthur's Seat, a hill above Edinburgh, in 1836
In May of 1830, young Clara McGee climbed Arthur's Seat, pockets heavy with handmade treasure, green ribbon in her hair. The cave was an open mouth, hungry for her gifts: dolls, tiny and perfect, embraced by their coffins and ready for eternal rest.
Six years later, Clara chuckled at the headlines: Satanic spells! Witchcraft! Demonology!
Nothing like that: they were just a child's toys.
With each new headline, Clara laughed louder.
Until she checked the details.
They found 17 dolls, not the 16 she had placed, and the one on top had a green ribbon tied tightly around its neck.
Cassandra Daucus
Inspired by H. P. Lovecraft, M. R. James, Shirley Jackson, Robert Aickman, and a ton of fan fiction, Cassandra Daucus (she/her) writes soft horror and dark romance. She is intrigued by how the human mind responds to the unknown, and also enjoys a good gross-out. Her story "Teething" appears in Ooze: Little Bursts of Body Horror, and she has stories forthcoming in Mouthfeel Fiction, Kangas Kahn Publishing's October Screams, and Hungry Shadow Press It Was All A Dream 2 anthology. Cassandra lives outside of Philadelphia with her family and three cats. Her social media and website can be found at linktr.ee/residualdreaming
Hurry
Seeing the woman approach his house, he opened a window, and shouted.
"Lady, go away. Like I told you and the cops last week, I didn't steal your dog."
"Turn yourself in." She studied the darkening sky. "Hurry."
"Lady. I'm sorry your ugly dog got took, but there's no proof I did it. Keep harassing me, and I'll call the cops on you."
"Great! Please do." As the full moon shimmered into sight, she sighed. "Too late."
His mouth formed a half question. Behind him, a werewolf rose, then lunged, knocking him down. The window fell shut across his screams.
Virginia Elizabeth Hayes
Virginia Elizabeth Hayes developed a keen eye for the absurd at an early age, which helped when she received her two key diagnoses later in life: cancer, and Bi-Polar 2. She is minimally maintained by her two cats. She's been writing professionally for an embarrassing number of years. Her works can be found on Amazon.
I Will Inspire You To Write Stories That Will Bring You Riches
Life force seeped from my nailbeds whilst my wizened fingers continued to clutch the cursed pencil. Ragged remnants of my hand zipped back and forth across the page, not pausing when I popped my decrepit shoulder back into its socket.
One whisper from the unassuming pencil on the floor of the shadowy shop, and here I was bound to this muse.
I looked at this latest tale about a character longing to become a boy but being promised more. The ability to create new worlds. I blinked and for the first time noticed pieces of string hanging from the pencil.
Sarah Elliott
Sarah Elliott is a published poet, writer and self-published author (Warrior Wisdom Sun, 2022). She is a regular contributor to the Nottingham spoken word scene and can also be found hosting on London Writers' Salon. When Sarah isn't writing, she is either coaching and mentoring teachers or chucking needles into people for acupuncture treatments! Sarah is currently writing a tarot-inspired collection of flash fiction, short stories and poems. The Substack newsletter titled A Writer's Life chronicles Sarah's writing journey, and you can also find her articles and author interviews on The Horror Tree website. Visit her website, Instagram, or find other ways to get in touch here.
About the Author
Latest Posts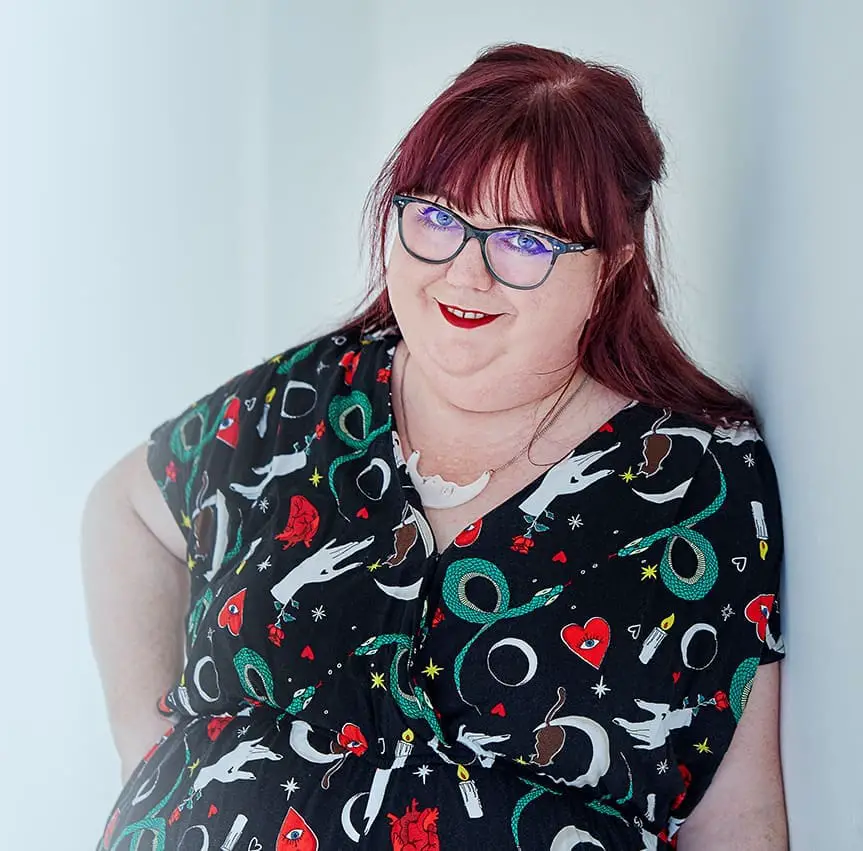 Lauren McMenemy wears many hats: Editor-in-Chief at Trembling With Fear for horrortree.com; PR and marketing for the British Fantasy Society; founder of the Society of Ink Slingers; curator of the Writing the Occult virtual events; writers hour host at London Writers Salon. With 25+ years as a professional writer across journalism, marketing, and communications, Lauren also works as a coach and mentor to writers looking to achieve goals, get accountability, or get support with their marketing efforts. She writes gothic and folk horror stories for her own amusement, and is currently working on a novel set in the world of the Victorian occult. You'll find Lauren haunting south London, where she lives with her Doctor Who-obsessed husband, the ghost of their aged black house rabbit, and the entity that lives in the walls.