REMAINS TO BE TOLD – An interview with Kiwi author Gina Cole

REMAINS TO BE TOLD – An interview with Kiwi author Gina Cole
In this unique interview series, we chat with the contributors of Kiwi horror anthology Remains to Be Told: Dark Tales of Aotearoa, edited by five-time Bram Stoker Award-winner Lee Murray (Clan Destine Press, 1 October). 
Today, we welcome award-winning author Gina Cole, whose murderous short story "Blind Date" appears in the anthology. 
Tell us about your story in the anthology.  
My story "Blind Date" began as a very creepy short film script about murder and assassination. In the process of editing and turning it into fiction I ramped up the horror aspect and it morphed into a completely different and terrifying story.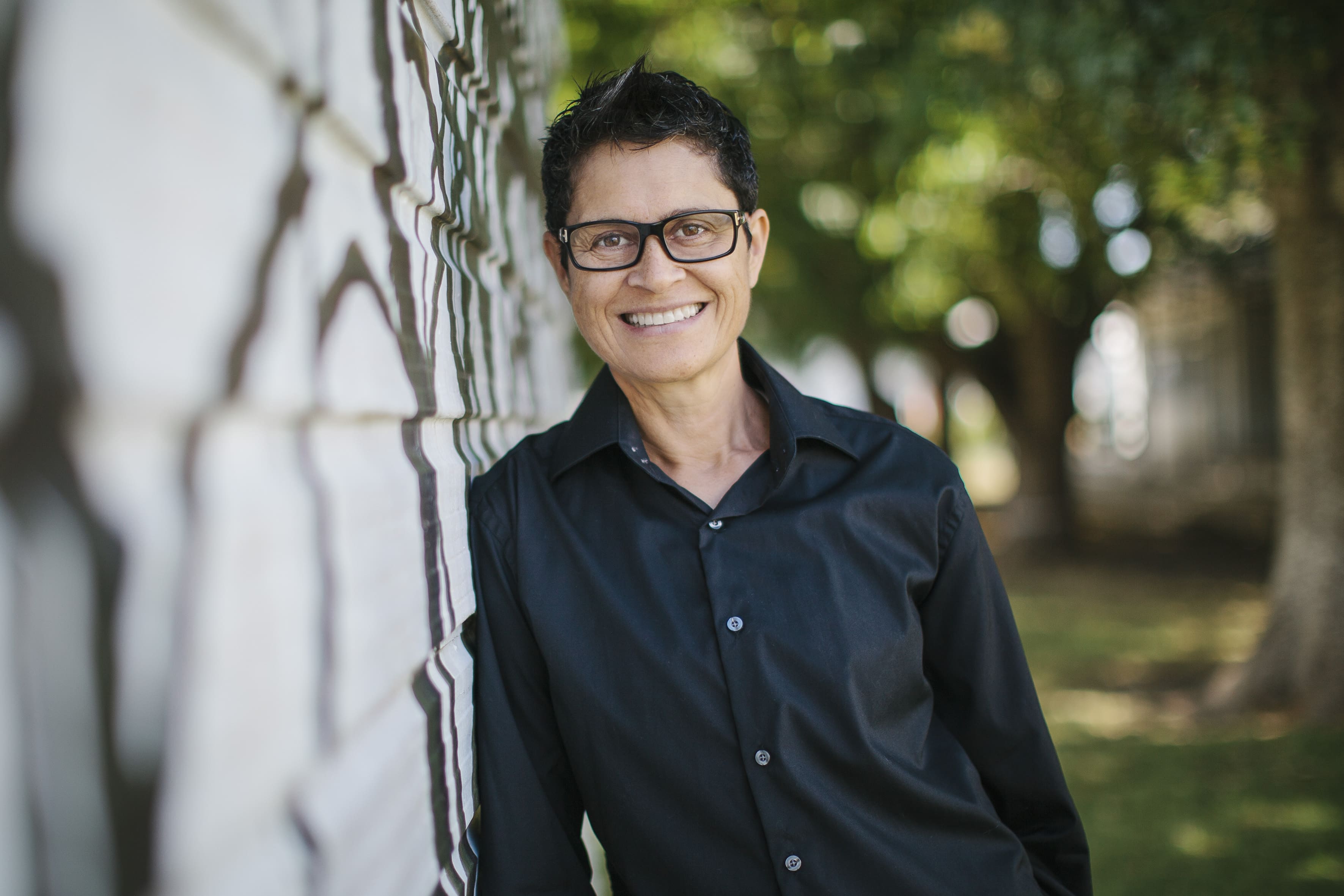 What, in your view, are the core elements of Aotearoa horror? What makes Kiwi horror unique?  
As island dwellers on very narrow strips of land located in the South Pacific Ocean, Kiwi horror is grounded in our relationship with the environment, including whenua (land) and moana (sea), and how those elements impact on us humans. The history of Aotearoa as a colony of Britain is steeped in acts of massacre and atrocities by white colonial settlers against Māori (Indigenous peoples of Aotearoa). That horrific legacy remains embedded in the fabric of the settler colonial society that we now live in and our relationships with the environment and with each other. 
Aotearoa has many haunted / weird places –Tarawera, St James theatre, St Bathans are famous examples – but it also full of quiet unease, uncanny objects, unexpected occurrences. Please share an everyday observation if you have one. 
One time hiking in the bush in Aotearoa the guide told us there was a guardian sitting on a rock in front of us and he was angry because no one spoke to him or greeted him as they walked past the rock. We made sure to greet him as we walked past. 
Would you like to share a paragraph from your story?  
The life of an assassin is a lonely one. After this kill, she needed to go somewhere for a break. A tropical oasis to soothe her soul, an island in Fiji so she might commune with the ancestors. Followed by a visit to a fairground with thrilling rides. Disneyland in Paris. Not California, Hong Kong or Shanghai but Paris. Maybe a cruise along the Amazon River. But the more she thought about touristy destinations, the more she realised she wanted peace. She longed for a day at a white sand beach in the middle of a scorching summer. The sun sparkling on the ocean, diamonds lifting into the air. To swim in the sea, the water smooth against her skin. It's always summer somewhere in the world. 
After her phone chat with Chichi, she was certain the little table on the footpath was the perfect place to meet. She checked herself over. What about the black felt fedora and black leather gloves? Too much? She yanked the hat low over her forehead, pushed her fashionably oversized sunglasses up the bridge of her nose and sank into her trench coat. Yes, all this garb was acceptable attire on a chilly day in late autumn. Puka leaves large as hands danced along the gutter, although Dallas saw no trees anywhere in the street. What effect was she going for here? Spy? Hip hop artist? Fashion maven? Whichever one it was, it would be clear to anybody with half a brain that she was trying to hide her face. No one would remember her. Or they would have differing recollections of her. She had mastered a certain obscuration of form, made herself genderless and forgettable, a blank upon which people might imprint their own impressions. That was the look she was going for, blank.  
What draws you to horror?  
This may seem creepy, but I am drawn to horror because it's fun to write. 
Someone's offering 1M, but only if you can spend an entire night alone in a crypt. Apart from a candle, you're allowed one book, one album/playlist, and one other item (not the key and not a person). What will you choose?  
Book – something I could lose myself in like an Agatha Christie thriller 
Playlist – 70s Motown dance music 
Item- my computer and portable charger – loaded up with movies, and funny cat videos. 
Name a Kiwi urban myth / folktale / historical event that needs to be a horror story.  
The sinking of the HMS Orpheus which was only miles from her destination port of Auckland when it struck a sandbar at Manukau Heads. As the waves got heavier, the ship started breaking up. 189 people died, making this New Zealand's worst maritime disaster. 
Halloween in New Zealand. Is it a thing? Yes or no? What's your take? 
Halloween is not a thing in New Zealand. It is a commercialised event imported from America to benefit retailers.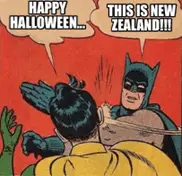 What's coming up for you on the writing front?  
I am currently working on a novel, my second novel in a genre I call Pasifikafuturism. 
Thanks for dropping by, Gina!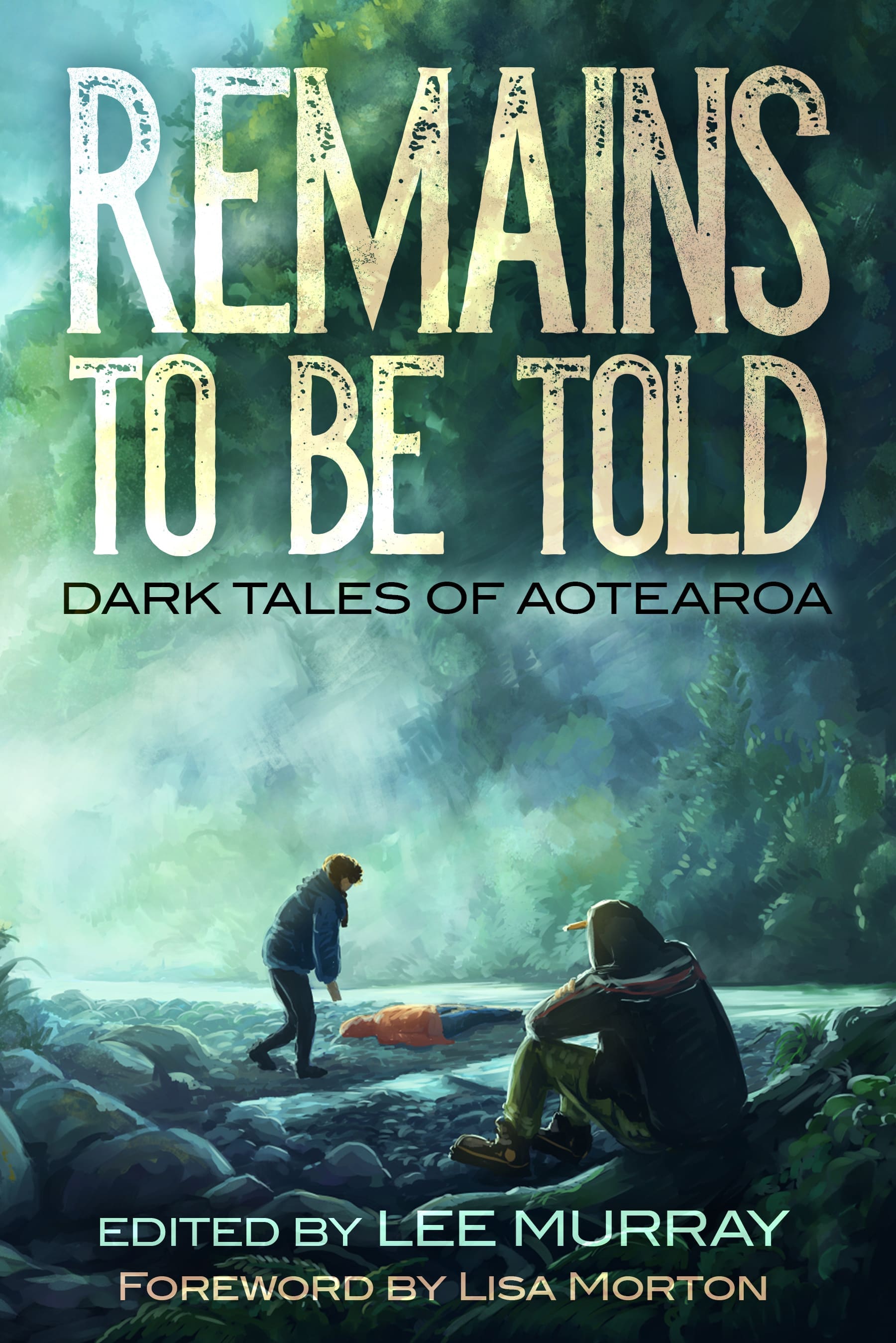 Featuring uncanny disturbances, death, and the dank breath of the native bush, Remains to be Told: Dark Tales of Aotearoa is an anthology of dark stories and poems mired in the shifting landscape of the long white cloud, and deeply imbued with the myth, culture, and character of Aotearoa-New Zealand. Laced with intrigue, suspense, horror, and even a touch of humour, and comprising a range of subgenres, the volume showcases some of the best homegrown and Kiwi-at-heart voices working in dark fiction today. 
Includes stories and poems by Neil Gaiman, Owen Marshall, Gina Cole, Tim Jones, Lee Murray, Dan Rabarts, Marty Young, Debbie Cowens, Paul Mannering, Tracie McBride, Kirsten McKenzie, Jacqui Greaves, Nikky Lee, William Cook, Bryce Stevens, Kathryn Burnett, Celine Murray, Denver Grenell, Del Gibson & Helena Claudia. Foreword by six-time Bram Stoker Award-winner, Lisa Morton.  
Remains to be Told: Dark Tales of Aotearoa is published by Clan Destine Press Australia with the kind support of Creative New Zealand. Original cover art by Sir Julius Vogel Award-winner, Emma Weakley. https://www.clandestinepress.net/products/remains-to-be-told 
Gina Cole is a Fijian/Pākehā, queer writer living in Tāmaki Makaurau. Her short story collection Black Ice Matter won Best First Book Fiction at the 2017 Ockham New Zealand Book Awards. Her fiction, poetry and essays have been widely anthologised and published. Gina graduated with an LLB (Hons) from Auckland University in 1991, an MJur in 1995, an MCW (First Class Hons) in 2014 and a PhD in Philosophy from Massey University in 2021. Her science fiction fantasy novel Na Viro (2022) is a work of Pasifikafuturism. In 2023 she was appointed a Member of the New Zealand Order of Merit for services to literature. 
About the Author
Latest Posts
The Horror Tree is a resource for horror authors which was created in 2011. The main goal when starting the site was to include all of the latest horror anthologies and publishers that are taking paying submissions. A resource useful for both new and experienced publishers alike looking for an outlet for their written material!