Trembling With Fear 06/26/2022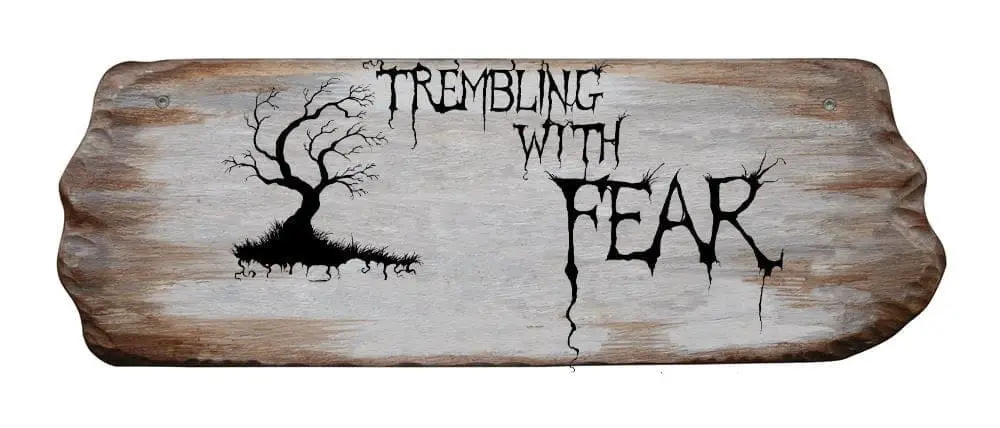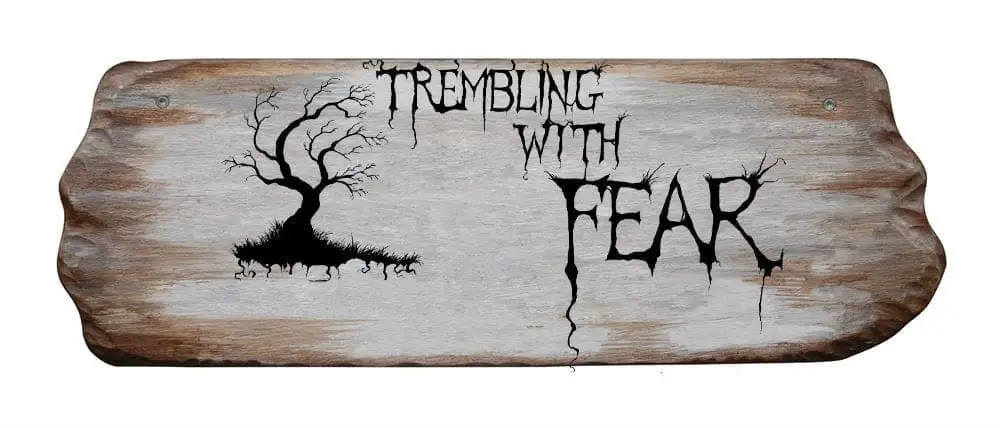 Welcome back to Trembling with Fear, our online flash zine. We publish both new and established writers with many becoming familiar faces and being an ongoing open market, we are always after material. Submissions don't have to be horror, they can be dark sci-fi or fantasy or some other aspect of the speculative fiction field. Nor are we averse to a touch of noir or a dark thriller. Humour is also welcome!
So this week we welcome Lauren McMenemy to TWF's editorial team. I've had the pleasure of meeting up with her in real life, first at the UK Ghost Story Festival last November and again the recent Chillercon in Scarborough. I love being able to make 'real life' connections. Over to Lauren:
I'm a writer with various hats – journalist, copywriter, content marketer, fiction – and consider myself a storyteller at heart. For the purposes of this introduction, you'll want to know that I write gothic and folk horror and am currently working on a novel set in the world of the Victorian occult. It's the supernatural and the occult that really give me goosebumps, and a good ghost story or vampire tale with a rising sense of dread will always pique my interest (and yes, Midnight Mass hit many of my buttons). I also have a developing fascination with folklore, the old ways and our fast-changing relationship with the natural world; this sneaks into my writing, too. I've had short stories published in various small press anthologies and am looking forward to being on the other side of the fiction editor's desk for Trembling With Fear. Let's learn together!
In The Real World, I spent more than 20 years as a professional content creator. In that past life, I led global content teams and created editorial strategies, including setting up content newsrooms for some of the world's biggest tech and finance brands. I was a music editor for a daily newspaper in my native Australia (a good gig and the beach remain my happy places), though I've been London-based for 16 years and now am increasingly spending more time writing fiction and working as an editor, proofreader, marketer, and writing coach. (Enough with the corporate world – it's too scary.) I'm also a big mental health advocate; I work for a mental health charity and my Substack, How to Be Self(ish), tracked my year of sabbatical and self-care in 2021.
You'll find me haunting south London, where I live with my Doctor Who-obsessed husband and our aged black house rabbit. You'll also likely find me hosting Writers Hour sessions for the London Writers Salon a few times a week.
Twitter: https://twitter.com/novicenovelist
Instagram: https://www.instagram.com/lozthewriter/
Website: https://laurenmc.carrd.co
Thank you, and welcome, Lauren! Next week, you'll have a chance to discover more about the other half of the new team, Chris McAuley.
Our first story this week in Trembling with Fear is Auntie Bettie Finds her Forever Home by Cecilia Kennedy. This is written in the style of a gloriously morbid fairy tale, a visceral interpretation of the ties that bind. The visuals in this short piece are wonderful.
238,900 Miles by Jay Rounds is a little sci-fi showing how the curiosity of man can have unintended consequences. I love that this genre is making its presence felt more in recent submissions!
The Last Supper by Pedro Lucas Martins is a grim re-interpretation of a recognised biblical scene. There are so many aspects of the Bible ripe for re-interpretation in this manner although a number of stories are as much horror as anything modern writers could come up with!
I hope you enjoyed our stories, now send us yours!
Steph
I would also like to share a very warm welcome to Lauren McMenemy. To be honest, we're still getting to know one another but I already feel that Lauren is more organized than I am which will be a true boon to not just Trembling With Fear but Horror Tree on the whole!
The new editions of 'Trembling With Fear Year 5' And 'More Tales From The Tree 4' is officially both out in the word both digitally and physically!
As mentioned the last couple of weeks, we're a bit low on drabbles at the moment so if you have 100 words of speculative fiction that you'd like to send our way, we're very open to it! 🙂
Last week we broke 450 subscribers on our Horror Tree's YouTube channel. The new goal as we continue adding content? 500! Please reach out with what you would like to see featured on the channel.
For those looking to support the site, we've recently launched a Ko-Fi and always have our Patreon going.
As always, I hope you had a great weekend.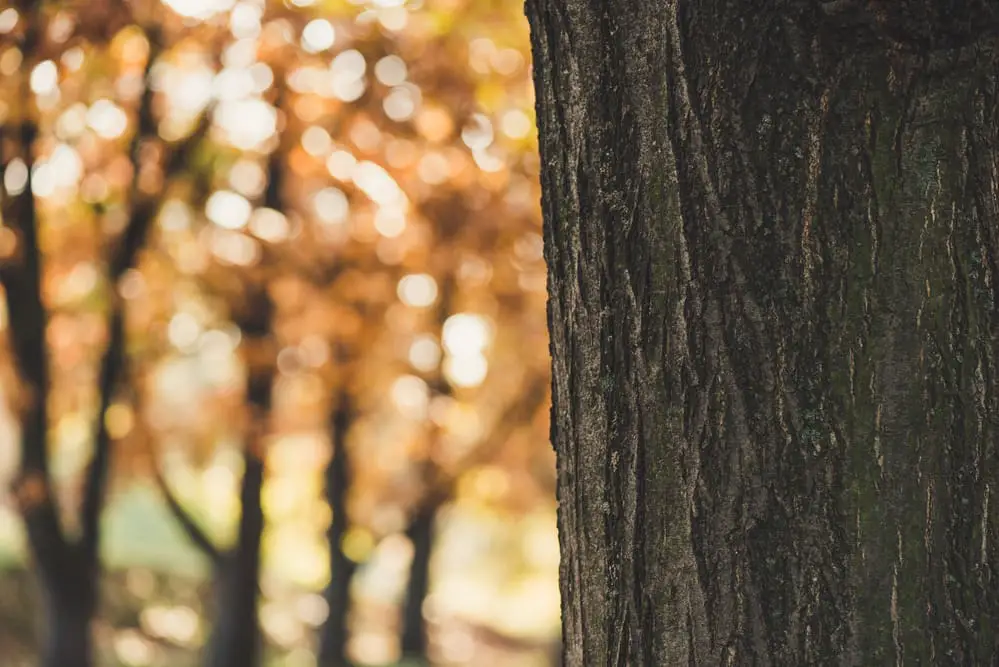 Aunt Bettie Finds Her Forever Home
by Cecilia Kennedy
When an angry red rash grew on Aunt Bettie's arm, she did not worry about it. When it edged its way on to her neck, face, thighs, legs, and belly, she went about her business. She figured that since she could still move and breathe, she could ignore the pain and the itching. One day, her skin sloughed off in layers, so she planted her skin in the soil outside her house. Eventually, the rash took up her entire body and consumed her, until there was nothing left, but a speck of dust-skin in the bedroom, which a neighbor kindly swept away.
Where Aunt Bettie planted her skin, a tree grew, thick and strong with red, vibrant leaves—defiant, independent—just like Aunt Bettie. And that's the house I've been living in, for now, when I meet Kelvin. He's standing outside the back entrance of the pizza place in town, smoking a cigarette, staring at me with such intensity, I think I'll burn slowly from the inside. When he says, "hey," I open my mouth, but nothing comes out. A coiled layer of smoke rises up between us.
I take him back to my place. We're drunk. We carve our initials into the tree, as if we were forever, but we both know we're not, which is perfectly fine, but the tree feels like flesh, and when we carve our initials, pain sears through us, angry and inflamed. When we undress for bed, we see our initials on our skin, over and over again, as if made with a wood burner. Our skin smells like smoke. We crawl into bed to wrap ourselves in softness, but the initials and all the burned parts of our skin flake and turn to bark.
Through the window, the leaves on the tree Aunt Bettie planted turn purple in the moonlight. I can barely turn my neck, but I want to—to see the branches—to tell Aunt Bettie I'm happy here in her house, for now, but not forever. I want my own place. I want the burning to go away so that I can plant my own tree. I open my mouth to whisper the words, "Soon, good-bye," but nothing comes out. Instead, the tree outside the window shakes violently and breaks form. A spindly branch forces its way down my throat, through my spine, punching through the mattress springs below me, straight through the floor, sending splinters in cloud bursts above my head. Branches pierce my arms, hands, pelvis, and belly. The roots and twisted limbs shoot through Kelvin, knitting themselves together. My neck is stretched higher and higher until I'm above the crown of leaves, looking down over Aunt Bettie's house. From this height, a new view opens up—one of branches and leaves that curl and grow through Aunt Bettie's house—and they form a complete picture. The branches spell out Aunt Bettie's initials, along with Kelvin's—and mine. They curl perfectly into a dome around the house, which barely resembles a house anymore. 
A neighbor comes by to cut away pieces of the walls and foundation—to kindly prune our branches and sweep up the dead skin and bark.
Cecilia Kennedy
Cecilia Kennedy (she/her) taught English and Spanish courses in Ohio for over 20 years before moving to Washington state with her family. Since 2017, she has written and published short stories in journals, magazines, and anthologies online and in print in the United States, Canada, England, Ireland, and Nigeria. The Places We Haunt is her first short story collection. She is also a proofreader for Flash Fiction Magazine, an editor for Running Wild Press, an adult beverages columnist for The Daily Drunk, and she writes a weekly humor blog: https://fixinleaksnleeksdiy.blog/


238,900 Miles Solo
Three days, two hundred thirty-eight thousand nine hundred miles to the dark side of the moon…and a loss of communication with home. Using the celestial body's gravity, I engaged a slingshot toward Mars, the next leg of my solo, one-way journey. 
The dark side was anything but. Lights from an alien armada stood out across the desolate lunar landscape. Each ship dwarfed mine by twenty. I felt eyes – scanners? Examining. Probing. Evaluating. 
Without sound, the 130-vessel cluster departed their hiding place at amazing speed – destination Earth.
When I regain radio contact, will there be someone to respond? 
Or am I truly solo?
Jay Rounds
Jay Rounds earned a Master's Degree in Administration, and he attends local writing conferences, groups, and communities. He is well-traveled across the United States, fluent in English and American Sign Language, and a writer of the dark and macabre.
The Last Supper
It had been Thomas's idea. For three days the eleven had gathered in the cold tomb, as cold as the remains of the mutilated body lying on the slab. The night was to be long.
"Brothers, it's the last day." Thomas stood in the center. "Gather around for the consecration."
"In us he will live," chanted the others.
Thomas' blade carved out eleven pieces of gray meat, chunks of muscle and fibrous tendon, where the flies were already feasting.
The ten fasting men then knelt and opened their mouths in reverence, while Thomas approached and said:
"The body of Christ."
Pedro Lucas Martins
Pedro Lucas Martins was born in Lisbon, Portugal, in the auspicious year of 1983. He has won a few literary prizes — including the CTLX/MOTELX Prize (with the short story O Carrinho de Mão / The Wheelbarrow), the António de Macedo Prize and the Adamastor Grand Prize for Fantastic Portuguese Literature (with the novel As Sombras de Lázaro / The Shadows of Lazarus) — and is mainly dedicated to horror fiction. He has also organized an anthology for new horror writers (Sangue Novo / New Blood). 
When he's not thinking about what might be hiding in the dark and writing about it, he works as a translator, proofreader and language/literature trainer.
https://pedro-lucas-martins.com/
Instagram: @_pedrolucasmartins_
About the Author
Latest Posts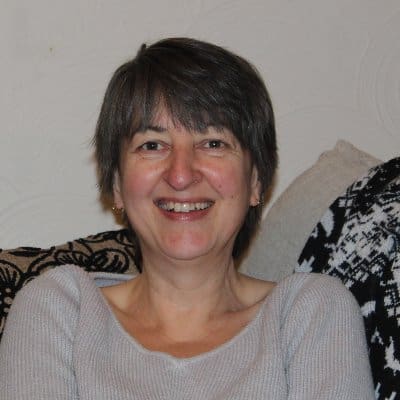 Stephanie Ellis writes dark speculative prose and poetry and has been published in a variety of magazines and anthologies. Her longer work includes the folk horror novels, The Five Turns of the Wheel, Reborn, and The Woodcutter, and the novellas, Bottled and Paused (all via Brigids Gate Press). Her dark poetry has been published in her collections Lilith Rising (co-authored with Shane Douglas Keene), Foundlings (co-authored with Cindy O'Quinn) and Metallurgy, as well as the HWA Poetry Showcase Volumes VI, VII, VIII, and IX and Black Spot Books Under Her Skin. She can be found supporting indie authors at HorrorTree.com via the weekly Indie Bookshelf Releases. She is an active member of the HWA and can be found at https://stephanieellis.org and on Blue Sky as stephellis.bsky.social.