Deborah Sheldon On 'The Again-Walkers'
Interview with award-winning horror author, Deborah Sheldon
by Robyn O'Sullivan
Deborah Sheldon can produce suspenseful stories in any form of the horror genre. The trademarks of her writing are riveting plots, engaging characters and extensively-researched settings. Her instincts for a good story are unerring, and her many award nominations and wins bear testament to this. Sheldon's latest book, the novelette The Again-Walkers, is a thrilling tale. I recently caught up with Deb to talk about her new book and find out what goes into writing a story that readers love.
I know you write across the spectrum of dark fiction. How would you categorise The Again-Walkers?
It's difficult to pin down. I might categorise The Again-Walkers as an historical- supernatural-crime-horror tale with a noirish heart. It's set in ninth-century Denmark and focuses on a twisted love story mixed with Viking superstition and folklore.
The Again-Walkers is set in a time and place unfamiliar to contemporary readers. What was involved in representing your Viking world authentically?
The Again-Walkers is one of the most research-intensive stories I've ever written. Ninth-century Denmark wasn't exactly in my wheelhouse, so I had to delve deeply into every aspect of life back then, from hairstyles to food to beliefs to village culture to sexual politics to weather, and beyond. That said, I loved every minute of it. Learning a topic from scratch is one of the (many) benefits of being a fiction writer.
What was the trickiest aspect of this book to write?
Sex scenes, both good and bad. As a writer, I wanted the good sex scenes to be sensual but not too graphic – after all, I'm not a pornographer. The bad sex scenes needed to express the dynamics of a defective relationship, while not being too awful to read. Oh, sex scenes are tricky! I spent ages crafting each one.
When you're writing a story, I wonder what comes first in your imagination. Is it the characters?
No. For me, story always comes first. My characters have to fit the parameters of plot, so I don't base them on real people either. Sure, I might take a smidge or two from someone I know – hair colour, an unusual gait, their propensity for a quick temper – but generally speaking, my characters grow from the requirements of my story. I treat character as the flipside to plot.
For you, what is the toughest thing about being a writer?
The most difficult part of my writing process is feeling well enough to write. I have a degenerative autoimmune disease that saps my strength with pain and fatigue. Currently, I have a schedule of working every second day on my writing. I'm trying my best to keep to that schedule. As time passes…well, I guess we'll see.
What kind of writing environment do you prefer – heavy metal streaming continuously, or peace and quiet? 
I need to be left alone with the phone off the hook. Apart from that, I need our budgerigar, Zeus, on my desk to keep me company. Whenever I get stuck, I consult with Zeus. His whistles and chatterings help to renew my focus. (As I'm typing right now, he's playing with the mirrors and bells in his cage, calling out, happily jumping from perch to perch, and waggling his head at me.)
As a reader, what gets you into the story, what do you appreciate most?
Clarity. Nothing matters more than clear, concise sentences. If I can't follow what an author has written, or if I'm reading text that makes me itch to use my editing pen, I'm bumped out of the story. I crave smoothly written sentences that lead me effortlessly from one line to the next. Not just as a reader, by the way, but as an anthology editor too. Make it easy for me and I'll happily follow you right to the very end of your story.
What are you currently reading, and why?
Julius by Daphne du Maurier. I haven't finished it yet, so I can't offer a balanced review, but…one of the (many) things I love about du Maurier is her ability to present awful characters as sympathetic. Whether they be cruel, lazy, narcissistic, weak, selfish, bullying, spiteful or cold, she presents such an intimate insight into their personalities that you understand their failings and feel for them.
***
AUTHOR BIO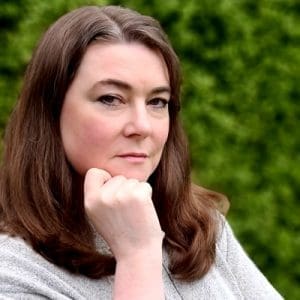 Deborah Sheldon is an award-winning author from Melbourne, Australia. She writes poems, short stories, novelettes, novellas and novels across the darker spectrum of horror, crime and noir. Her latest titles are The Again-Walkers, Liminal Spaces: Horror Stories, and Man-Beast. Deb's award-nominated titles include the novels Body Farm Z, Contrition and Devil Dragon; the novella Thylacines; and the collection Figments and Fragments: Dark Stories.
Her collection Perfect Little Stitches and Other Stories won the Australian Shadows 'Best Collected Work' Award, was shortlisted for an Aurealis Award and longlisted for a Bram Stoker. Deb's short fiction has appeared in many well-respected magazines such as Aurealis, Midnight Echo, Island, Quadrant, Andromeda Spaceways, AntipodeanSF and Dimension6.
Her fiction has also been shortlisted for numerous Australian Shadows Awards and Aurealis Awards, and included in various 'best of' anthologies such as Year's Best Hardcore Horror.
She has won the Australian Shadows 'Best Edited Work' Award twice: for Midnight Echo 14 and for the anthology she conceived and edited Spawn: Weird Horror Tales About Pregnancy, Birth and Babies.
Deb's other credits include TV scripts such as NEIGHBOURS, feature articles for magazines, non-fiction books (Reed Books, Random House), stage plays, and award-winning medical writing. Visit her at http://deborahsheldon.wordpress.com
THE AGAIN-WALKERS BACK-COVER BLURB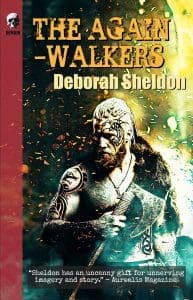 To end a blood feud between two Viking families, Svana Norup is offered as a peace-pledge bride to blacksmith, Hallkell Jenson. Within weeks of moving to Hallkell's village, however, Svana meets and falls for the shepherd, Agmundr Rask. If Svana and Agmundr want to make a life together, they must first get rid of Hallkell. But can the lovers risk murder when Hallkell might return from the dead to take revenge?
The Again-Walkers was first published in Perfect Little Stitches and Other Stories by Deborah Sheldon (IFWG Publishing Australia, 2017).
THE AGAIN-WALKERS
Amazon US Kindle edition: https://www.amazon.com/Again-Walkers-Deborah-Sheldon-ebook/dp/B09ZPHZM12/
AMAZON AUTHOR PAGE
https://www.amazon.com/~/e/B0035MWQ98
About the Author
Latest Posts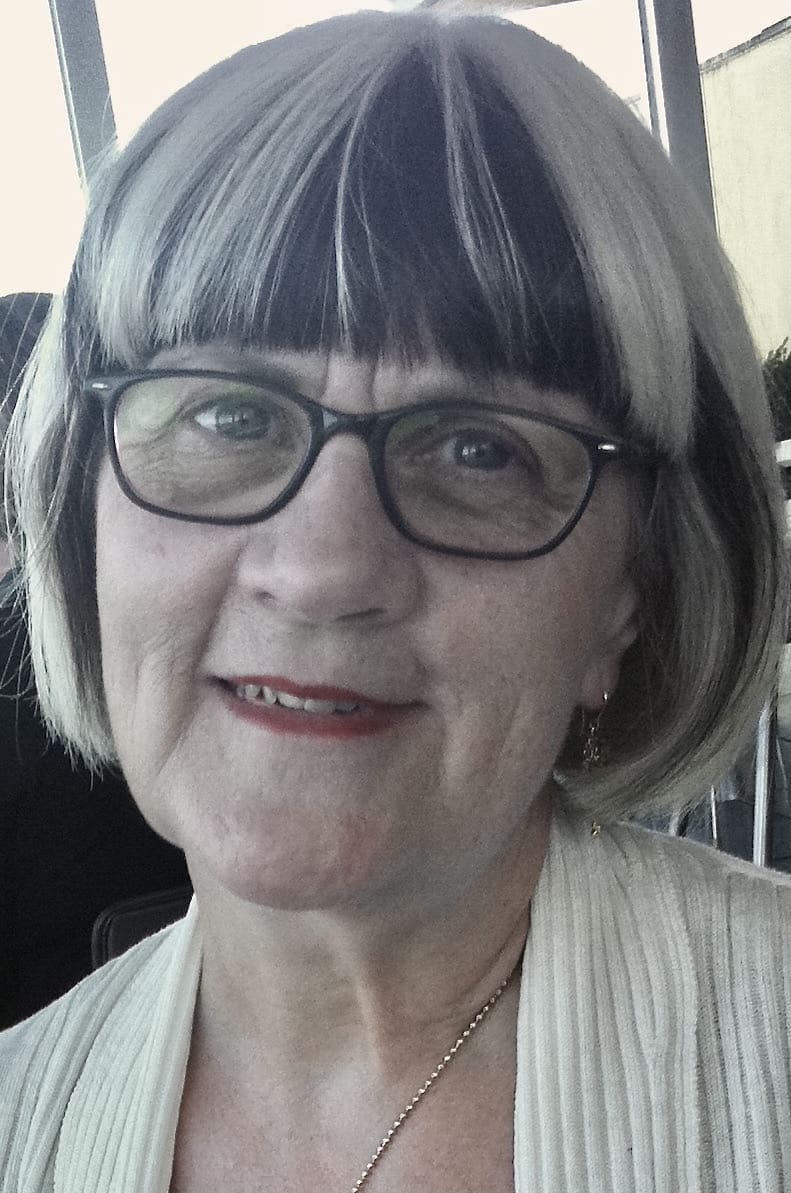 Robyn O'Sullivan is a professional writer and editor, living on the beautiful Bass coast of Victoria, Australia. Her published works include a novella Topsy Turvy, and the collections Getting a Life and Everything's All Right, which were released by the award-winning Ginninderra Press. Robyn has written 40+ non-fiction educational books for children that have been distributed around the world including Australia, the United States, Canada, New Zealand and China. Other credits include creative non-fiction pieces in magazines such as Quadrant, and short stories in anthologies such as Guilty Pleasures and Other Dark Delights, the award-winning Midnight Echo 14, and the multi-award-winning and multi-award-nominated Spawn: Weird Horror Tales About Pregnancy, Birth and Babies, as well as drabbles and flash fiction. Her short story "A Tale of the Ainu" was produced by the Night's End podcast, and an interview with award-winning horror author Deb Sheldon has been featured on Kendall Reviews. Robyn has also been shortlisted by Madwomen Monologues and Arkfest for her 10-minute plays. Currently, she is focused on writing short fiction and memoir. See more of her work at http://robynosullivan.com