The Spooky Six with Willow Croft and Priscilla Bettis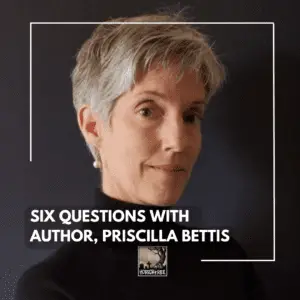 I'm having a cup of tea with none other than Priscilla Bettis for this edition of The Spooky Six!
Priscilla Bettis (she/her) read her first grownup horror story, The Exorcist, when she was a little kid. (Because, if you think about it, The Three Little Pigs is also a horror story.) She snuck the grownup book from her parents' den. The Exorcist scared Priscilla silly, and she was hooked on the power of the horror genre from that moment on.
Once she grew up, Priscilla attended The University of Oklahoma. She worked as an engineering physicist and a swim team coach, both admirable professions, but what she really wanted to do was write, or die trying, probably at the hands of a vampiric wraith. She retired early and picked up the pen.
Priscilla has lived in Alaska, Alabama, Oklahoma, Virginia, and Texas and often draws on her experiences when penning stories . . . grizzlies and frostbite in Alaska, wildfires and wild boar in Texas, haunting shrieks and historic buildings in Virginia, to name a few.
Totally random Priscilla facts: She wears snake boots to check the mail. There's a family photo on her writing desk. She believes ghosts are real (probably Bigfoot, too). And she's never dropped her cell phone in the toilet.
She is an excellent swimmer, which is not a random fact but an important fact because vampires are terrible swimmers.
Priscilla is the author of The Hay Bale, a Southern Gothic novelette with weird horror vibes, and Dog Meat, a dystopian novella about the horrors of the real-life and ongoing dog meat trade. Coming soon are stories about an Alaskan vampire, a witch in the Old West, and a suburban teenager who goes to extreme lengths to protect her little brother.
Priscilla shares a home in the windy Northern Plains of Texas with her abundantly patient husband and their four black cats affectionately named Wednesday, Pugsley, Thing 1, and Thing 2.
Amazon author page: https://www.amazon.com/Priscilla-Bettis/e/B08R97Z63M
Twitter: https://twitter.com/PriscillaBettis
Blog: https://priscillabettisauthor.com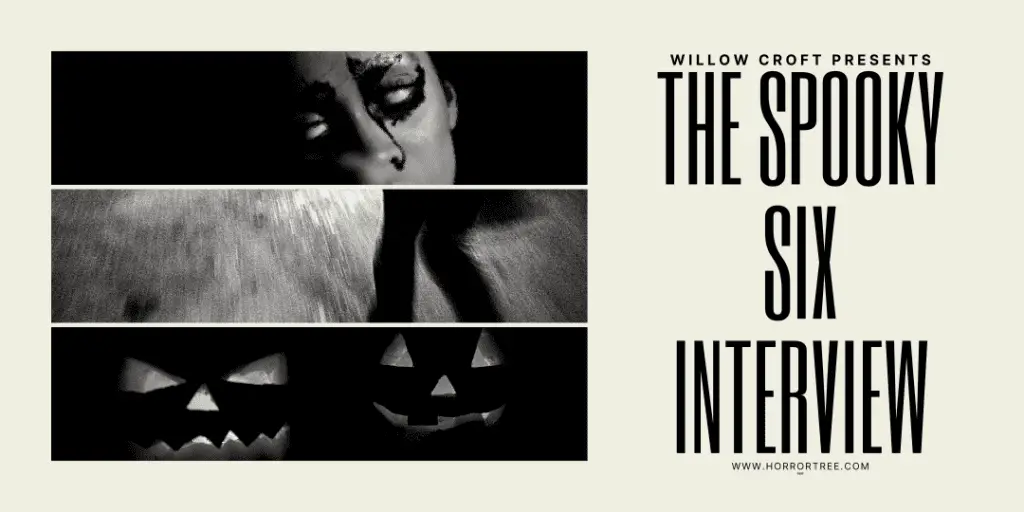 Willow Croft: "Hey, look at that derelict Victorian mansion…let's go explore it!" What's the most unusual setting you've read about in a horror/thriller book, or included in your own creative works?
Priscilla Bettis: In K.P. Kulski's House of Pungsu, the setting is a Joseon-era Korean palace. It's dreamlike, eerie. I read it months ago, but the setting is still imprinted on my mind. As for my own stories, I have a vampire tale coming out soon (it's all still hush-hush for now) that takes place in the Alaskan tundra miles from any civilization. That was fun to write!
Willow Croft: "It was a dark and stormy night…" What are your go-to comfort foods, drinks, or other ways to wind down after a long day (or night) of writing?
Priscilla Bettis: Coffee is a big winding-down comfort drink for me. Coffee is an experience, not just a drink. I like it strong, a bit bitter even. Part of the experience is wrapping my hands around a warm mug and breathing in the vapors.
Confession: Coffee is also my rev-up drink. It's my all-day drink. I may have a problem.
Willow Croft: "Did you hear that noise?" Everyone, even us horror writers, have our night terrors. What is it that frightens you the most?
Priscilla Bettis: Don't worry about the noise. It was just the neighbor's bull snorting. He does that every night when there's a full moon. (Really!)
I'm scared of demons and angry ghosts. I'm scared of wild animals like boar and cougars and rattlesnakes (we see all three in this part of Texas). But mostly I'm scared of the cruelty that humans are able to inflict on one another. That's why I can read freaky stories like Hell House (Richard Matheson) and gory stories like Autumn Gothic (Brian Bowyer), but I can't read true crime stories.
Willow Croft: "I'm sure it was nothing. But I'll just go outside and check, anyway. Alone. With no weapons." Have you ever gotten writers' block? If so, how do you combat it? Do you have certain rituals or practices that help get you into the writing (or creating) mindset?
Priscilla Bettis: Haha, don't you know in horror movies you never "just go outside and check"?
To get into the writing mindset, I do the popular Morning Pages, longhand, and just keep the pen moving. I don't write Morning Pages with a theme in mind, but it's interesting that themes emerge over time like aging, religion, and family.
Then, if I actually get stuck while typing a story, I go back to the outline. Because surely I can write if I know I'm at point A and need to get to point B unless something's topsy-turvy in the outline! (Obs, I'm a plotter.)
Willow Croft: "Don't go into the basement!" Are you an impulsive pantser or a plotter with outlines galore? What other writing/industry advice would you share with your fellow writers & creators?
Priscilla Bettis: I'm not just a plotter but a compulsive plotter. Maybe it's related to all that coffee intake.
My advice is to study the craft as well as putting in writing time. For horror authors, I can definitely recommend Tim Waggoner's Writing in the Dark (and do the exercises, don't just read about the exercises).
Willow Croft: "Ring ring!" It's the middle of the night and the phone mysteriously rings. Which notable writer, or person from history, would be on the other end of the line?
Priscilla Bettis: Jack Ketchum's on the line! I know that he was an intelligent and creative person because his stories are incredible, but I've read he was a really nice guy, too. Who wouldn't want to chat with one of the good guys?
Thanks, Willow, this has been fun!
(Disclaimer: Please note that the interview responses are the opinion(s) of the interviewee and may not be directly representative of The Horror Tree, its staff, and/or its guest contributors.)
About the Author
Latest Posts