Epeolatry Book Review: American Cannibal, ed. Rebecca Rowland


Disclosure:
Our reviews may contain affiliate links. If you purchase something through the links in this article we may receive a small commission or referral fee. This happens without any additional cost to you.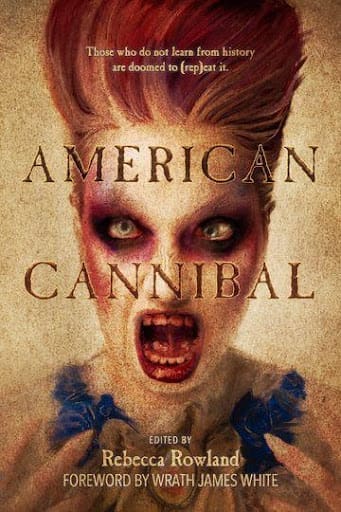 Title: American Cannibal
Author: Various, ed. Rebecca Rowland
Publisher: Maenad Press
Genre: Horror
Release Date: March, 2023
Synopsis: Forget what you have learned from textbooks. Everything you were taught about the Land of Liberty is about to be history. Twenty established dark fiction scribes reimagine American history when the consumption of human flesh takes center stage. 
These stories will resonate differently with readers, depending (maybe) on your age. My favorites might not be yours. The stories start in 1857 and move sequentially to the year 2000. I honestly enjoyed them all. 
"The Lost Diary" by Candace Nola: Winter sets in, and the English Colonists of 1857 are cold and scared. Their bellies are empty. Where do you think they might find food? 
"Carnivore" by Jeremy Megargee: In approximately 1843, a mother and daughter wander from their camp headed west along the Oregon Trail. They find themselves lost while attempting to catch up to the wagon. A mother will do anything for her child. 
"Gold Rush" by V. Castro: During the 1850 California gold rush, a widow, Maria Violetta—innkeeper and diviner—meets the man of her dreams, and she introduces him to her cravings. 
"Ozark Devil Cult Blues" by Jon Steffens: It's been four years since the Civil War ended (so about 1868) and Union Captain John McCoy wants to make amends with his former friend George, a Confederate captain. But does he?
"Wendigo Dreams" by Owl Goingback: Canadian winter, 1879. Swift Runner, a full-blooded Cree, wonders if he can find enough game in the wilderness to feed his wife, six children, and his in-laws. 
"Mastication Station" by Clint Smith: A survivor of the 1889 flood-tide takes part in a wreckage mission and he senses that …the scene of gruesome and grief would remain with him forever.
"And the Window Was Boarded Shut" by Elizabeth Massie: Becky, incarcerated with other women in 1920 while protesting with members of the National Women's Party and demanding the right to vote, is abused by her jailer. And starved.
"The Flannigan Cure" by EV Knight: In 1927, Doctor Flannigan, an alcoholic, has everything to lose if he doesn't quit drinking. Under Michigan's "Life for a pint" law, where does the good doctor go for a quick fix while suffering from withdrawal? This story was one of my faves. 
"Papa's Night (or The Short, Happy Life of Elena de Hoyos)" by Douglas Ford: Count Von Cosel, the little German man, approaches famed storyteller, PaPa at a bar in the year 1933, hoping Papa will write the wondrous story about the love of a beautiful woman. "Will you come meet her?" Von Cosel asks Papa. Me thinks Papa should've said no.
"The Hungry Wives of Bleak Street" by Gwendolyn Kiste: 1956. Told in second person using the pronoun you to address the reader, and summoning a Stepford Wives vibe, …the husbands of California's Bleak Street go to work at the power plant, and each night, all the families enjoy the flavor of their wives. Another favorite, written by my writing mentor, stuck with me long after I read it.
"Texas is the Reason" by Brian Asman: The wealthy Spellman family has the oldest blood in Texas—"older'n Texas". Ranchers, bankers, and investors, they pretty much own the state. But during 1962, a 24-year-old patrolman isn't about to let them get away with murder. A story fave, and it led me to buy this author's novel. 
"Tender Farm" by C.V. Hunt: In the mid-1960's, everyone wants to eat at "The Source", L.A.s popular vegan restaurant. But now there's a new place outside the city, a self-sustaining "Tender farm" where nothing goes to waste. 
"When a Stranger Bites" by L. Stephenson: Mother and daughter plan on watching 1969's Moon Landing together at home, until a tall man, a stranger, a moon crazy, attacks them.
"All Ears" by Clay McLeod Chapman: In 1975, a father returns to his family from the Vietnam War. He has PTSD, and he's hungry. 
"Seasons Out of Time" by Jeffrey Ford: Lonely man Victor Giden seeks the courage to make friends. Then in 1979, he's arrested. Dear Jeffrey Ford, thank you for keeping Jester safe and happy!
"Let's Hear It for the Boy" by Bridgett Nelson: 1981. A man ravaged by disease and loss reluctantly looks toward hope, only to have it cruelly dashed. 
"Go at Throttle Up" by Ronald Malfi: Elementary school teacher Laurel Coombs wants nothing more than to watch the live launch of the Challenger on television. (The year is 1986, and this reviewer clearly remembers sitting in a classroom watching it explode. Factoid—my teacher, Mrs. Howell, also had a clacker.) The common afterthought expressed by Laurel, "It could've been me," will make you think. 
"Tiki Bar at the Edge of Forever" by Daniel Braum: Forever is 1987, and a group of graduating highschoolers want to enjoy their last school week on the beach. In my humble opinion, Braum's lines on page 305—Everyone's heard about the bodies found out east. It's all over the evening news.—would have made a great opening liner! 
"Flesh Communion" by Holly Rae Garcia: 1993's siege of Branch Davidians in Waco Texas turned into a massacre. Clare, a survivor, gives testimony to the horrific behind-the-scenes that never made the news.
"Y2K Feast" by Jeff Strand: A family man has overly prepared for Y2K. But has he? His family becomes very disappointed in him. 
Rowland successfully put together an excellent anthology (and that cover!) that all gorror fans will savor long after they put it down.


/5
About the Author
Latest Posts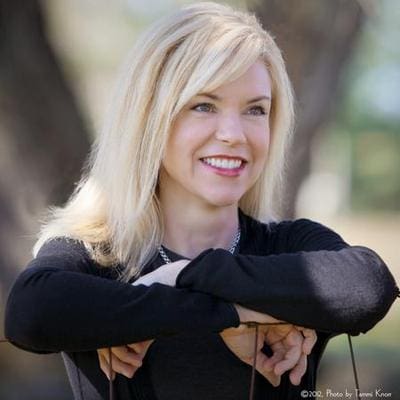 Catherine Jordan is the new review coordinator for Horrortree.com. She's a horror movie fan and a horror novelist, although she edits and writes in many genres. Ms. Jordan has been featured in a variety of anthologies, on-line publications, and print magazines. It was her pleasure to serve as judge for the Bram Stoker Award and for the ITW Young Adult Award. Catherine also facilitates writing courses and critique groups. She credits her five children with inspiring her writing material.
You can follow Jordan's work at her homepage and Amazon.