The Spooky Six with Willow Croft and Cecilia Kennedy
I've invited Cecilia Kennedy to join me for tea this week. Read on to learn more about her in her bio and in her interview!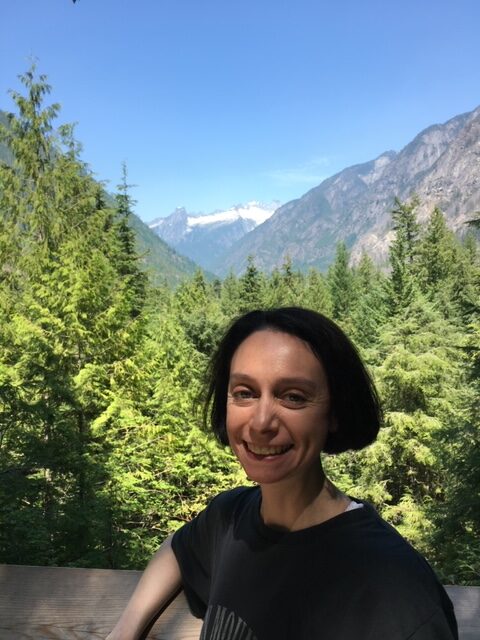 A spooky "evil" oak tree sprouted up near the house where Cecilia (she/her) and her family lived in central Ohio. It formed the backdrop for hours of playing outside and fun ghost stories. Her parents loved storytelling, music, the arts, dance, books, and academic pursuits. Following in her mother's footsteps, Cecilia earned a doctorate in Spanish from The Ohio State University, which is where she met her husband, Nathan. Together, they moved to Springfield, Ohio, which is where their son, Alex, was born. In 2016, they took a chance on moving to the Greater Seattle area, and Cecilia experimented with writing short stories of fiction for the first time after spending over twenty years teaching Spanish language and literature courses and English composition at the university level. She discovered that she enjoyed the horror genre the best. The mountains, the Puget Sound, and the dark evergreen forests were—and still are—daily inspirations that provide joy as well as that speculative, "spooky" backdrop. While writing, she worked for a publishing company training writing tutors and tutoring students in English composition part time. She also started proofreading for Flash Fiction Magazine (which she still enjoys) and serving as a concept/developmental editor for Running Wild Press, LLC (which she also still enjoys). Currently, she works full time as a copywriter for a pop-culture toy/collector company, but she still makes time to write flash fiction stories once a week, typically in the horror/speculative genre. Her works have been published in Maudlin House, Meadowlark Review, Rejection Letters, Tiny Molecules, Flash Fiction Magazine, Fiery Scribe Review, Potato Soup Journal, Pigeon Review, Idle Ink, Trembling with Fear/Horror Tree, Yellow Mama, Free Flash Fiction, Wrongdoing, Goat's Milk, The Writing Disorder, Headway Quarterly, Open Minds Quarterly, Coffin Bell, Abandon Literary Magazine, Headstuff, Kandisha Press, Ghost Orchid Press, Potter's Grove Press, and others. She is a 2022 Sundress Publications Best Of The Net (BOTN) nominee. In addition to writing horror, she enjoys writing humorous essays. Serving as the adult beverage columnist for The Daily Drunk (a pop-culture/humor literary magazine) has been an absolute joy. She also posts weekly on her humor DIY blog, Fixin' Leaks and Leeks. When she's not writing or editing or engaging in some kind of craft or cooking project, her favorite activities include running, dancing, listening to all kinds of music, reading and watching movies.
You can find her on Twitter: @ckennedyhola, Instagram: @ceciliakennedy2349, and Facebook.
Websites:
Author: https://ckennedyhola.wixsite.com/ckennedyportfolio
Blog: https://fixinleaksnleeksdiy.blog/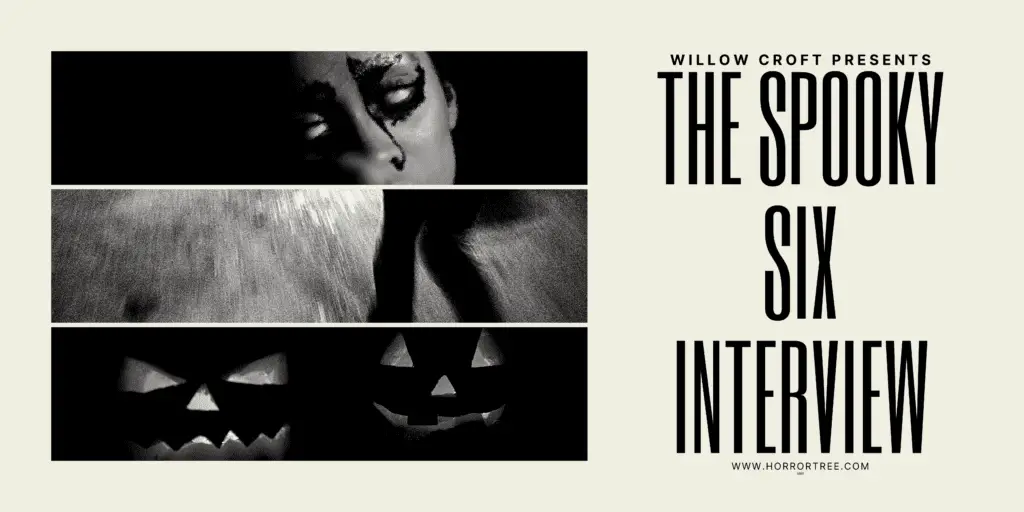 Willow Croft: "Hey, look at that derelict Victorian mansion . . . let's go explore it!" What's the most unusual setting you've read about in a horror/thriller book, or included in your own creative works?
Cecilia Kennedy: The weirder, the better! I've placed some of my stories in haunted food trucks, koi ponds, bikini barista huts, a disgusting food museum, and along parade routes. I love the connection between places and hauntings, which is what led me to write a book of short stories about this connection: The Places We Haunt. I'm grateful to Potter's Grove Publishing to have picked it up, and you can find the book here: https://pottersgrovepress.com/product/the-places-we-haunt/.
Willow Croft: "It was a dark and stormy night . . ." What are your go-to comfort foods, drinks, or other ways to wind down after a long day (or night) of writing?
Cecilia Kennedy: A good piece of dark chocolate always hits the spot. The Seattle Chocolate Company has some good varieties. I also love pizza and beer. We have a sourdough starter from the pandemic, which we've kept going, and we use it for the pizza every Friday night.
Willow Croft: "Did you hear that noise?" Everyone, even us horror writers, have our night terrors. What is it that frightens you the most?
Cecilia Kennedy: I find driving terrifying—always have. Driving in snow—absolutely the worst. I can get over the anxiety enough to actually drive my car to work, the grocery store, etc., but when it snows, I stay home or try to find someone else who will take me. Flying in a plane is also NOT one of my most favorite things to do, but I can white-knuckle my way through it.
Willow Croft: "I'm sure it was nothing. But I'll just go outside and check, anyway. Alone. With no weapons." Have you ever gotten writer's block? If so, how do you combat it? Do you have certain rituals or practices that help get you into the writing (or creating) mindset?
Cecilia Kennedy: I do get writer's block. Sometimes, I pay attention to my dreams. If they were interesting, I might find a topic or a part of the dream I could make into a story. Running/taking walks helps. Social media helps too—just reading headlines from the news can help spark an idea—or a picture helps spark that idea too. Sometimes, I sign up for newsletters from prominent short story writers, and they share writing prompts. Kathy Fish, for instance, is one I follow.
Willow Croft: "Don't go into the basement!" Are you an impulsive pantser or a plotter with outlines galore? What other writing/industry advice would you share with your fellow writers & creators?
Cecilia Kennedy: When I first started writing stories, I had no idea how to structure a story, so I started writing in Spanish because Spanish is not my first language. I figured I wouldn't censor myself so much if I wrote in a different language—and I was right. I just wrote and let the story flow. I have about three or four stories in Spanish from my first attempts, but then, I went back to writing in English ever since then. I figured out what I was really doing when I wrote in Spanish: I had to picture a kernel idea and start asking myself questions as a prompt—always asking myself: and then what? and then what happens from here? And how does it end? Basically, I was creating a simple outline, which is something I still do now. I write 2-5 sentences that explain what this story is about, from beginning to end. Then, I go on and actually write the story, usually starting with the place/setting and letting it go from there.
Willow Croft: "Ring ring!" It's the middle of the night and the phone mysteriously rings. Which notable writer, or person from history, would be on the other end of the line?
Cecilia Kennedy: Oooh! Spooky—love it! I'd definitely want to talk with Shirley Jackson about her stories, but I also want to talk to some of the comedians I admired, such as Jan Hooks and Gilda Radner from Saturday Night Live. I'd be all set for an insightful and hilarious encounter.
About the Author
Latest Posts