Wyldblood Is Open To Novel Submissions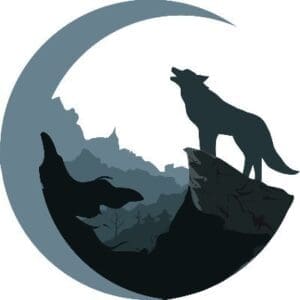 Always Open To Novel Submissions
Payment: Royalties
Theme: Science Fiction and Fantasy
We're always open for non-fiction, artwork and novel queries.
We are a speculative fiction publisher. Interpret that as you will when deciding what to submit, but bear in mind that we are unlikely to publish fiction without a speculative element (science fiction, fantasy or horror). We pay for fiction.
Novels (query us)
We're happy to consider proposals for work from 50,000 to 100,000 words (approx). Send us a short email with a short summary of your story (with word count) and some biographical details (including credits and links and your country/state of origin). Please don't start your email by launching straight into the summary – we find that offputting – and please use your real name (dealing with a pseudonym is way too weird for us). Don't send us the text of your story at this point – we'll ask you if we want to see it. Royalties only. Query at [email protected] (subject line QUERY – novel – (story title – your surname)
Preferences
If you're going to be submitting work to us, here are a few things you may want to bear in mind:
if you're not British, American English is fine (though we'll usually edit out the US-specific word 'gotten') but if you're from the UK only British English will do. Try to avoid jarringly American or jarringly British language – we've an international readership and we like to aim for common ground. We're amused by the idea of fanny packs but we don't want to see them in your stories.
format like a pro: we suggest using standard manuscript format, particularly for shorter works, and please indent your paragraphs (using the indent function – not tab stops, which mess up our reformatting, or random spaces, which mess up everything). Assume we'll change the font and text size so make your formatting robust enough to cope with that, so no fancy whizziness please.
don't send us things we haven't asked for – and definitely no poetry.
elves, goblins, dwarfs, pixies, fairies and all the other usual fantasy tropes are currently a hard sell for us. But despite what Duotrope says on our listing, we're fine with vampires and zombies (for now).
we've seen many things many times so be original.
we can tell if you know your craft – don't send us your first draft and make sure you've covered the basics. It doesn't have to be perfect – but it does have to be professional.
look at our published stories to get a feel for what we buy.
no gratuitous gore or erotica and be sparing with swearing – don't send us anything you wouldn't want kids to see.
No overtly Christian or pro-religion pieces, please. We mean it. Stop sending them.
thoughtful, character based stories are our thing.
Don't send anything racist or deliberately offensive. And don't be preachy.
no fan-fic – we've no desire to get sued.
enthusiasm, perseverance and an obvious willingness to take feedback and respond positively go a long way with us.
Response times
Response times are lengthening, due to the number of submissions we've been receiving. We hope to speed up, but we could be up to three months with short stories, six months for novellas and up to nine months for novels (though we'll be quicker with an initial query). We're hoping to get faster with some great new First Readers, but apologies in advance for the wait.
Novels and novellas are royalties only. Please note that from 2023 onwards we're moving to pricing and payment in US Dollars. Stories already submitted will be paid in GB Pounds (£) and converted to local currency. Submit to [email protected] and please follow our guidelines. Subject line: SUBMISSION – category (one of novel, novella, short, flash, non-fic, or art) – story name – your surname.Always add a cover note in your email (from you, not your pseudonym) which includes a word count, contact details and a short third-person bio. We like to keep things informal – first names are great. Send your story as an email attachment (doc, docx or RTF – definitely not PDF). simultaneous submissions are fine but no multiples (ie only one story at a time – doesn't apply to drabbles or other very short flash). Reprints only by invitation. We always acknowledge submissions within a day or so of receiving them – if you don't get an email from us, please query. On format, so long as you use a reasonable font and put your (real) name on the manuscript we'll be happy, though we like Standard Manuscript Format, (Shunn – modern or classic). You don't need to send us your full mailing address, though.
Via: Wyldblood.
About the Author
Latest Posts
Stuart Conover is a father, husband, published author, blogger, geek, entrepreneur, horror fanatic, and runs a few websites including Horror Tree!