The Horror Tree Presents…an Interview with Lee Murray
Please welcome author Lee Murray to our little haunted hollow at the Horror Tree. She is a stellar author who is as skilled in the art of short fiction as she is novels. Recent works to have gained acclaim are the anthology: 'Black Cranes: Tales of Unquiet Women' and fiction collection Grotesque: Monster Stories. Her work also appears in 'A Vindication of Monsters', a book of essays due out in May. She is not only a two-time Bram Stoker Award winner, a twelve-time winner of the Sir Julius Vogel Award, three-time winner of the Australian Shadows Award, she's New Zealand's only recipient of the Shirley Jackson Award. Fantastic! She is also in demand as an editor. 
Ruschelle: Wonderful to have you here, Lee.  Your catalogue of dark stories is very impressive. What drew you to pen the darker side of life and death instead of other genres? Was it a book, a movie? A family curse, maybe?
Lee: Ha. A family curse? Quite likely. 
I started my writing career following that old adage 'write what you know'. This led me to write a breezy contemporary women's fiction novel with scenes plucked straight from my life. However, in the course of writing that work, I realised that I wanted to explore deeper themes, to examine issues that resonated for me, to find out more about the things that frightened me — in order to make some sense of them. Perhaps to find some resolution. Or maybe just to have the last word! It wasn't that chick-lit wasn't fun, and I certainly learned a lot while writing that first book, but in my heart-of-hearts I needed my writing to do something more than just entertain. And that revelation naturally led me to the dark side, and to horror. So, while I still write stories plucked largely from my life, including around family and heritage (there's that curse), these days I try to be more authentic in my approach. Readers are seeing more of me. It terrifies me to the marrow. It's also what makes writing so exciting.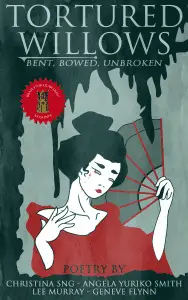 Ruschelle: Speaking of family, in 'Black Cranes: Tales of Unquiet Women' you reveal two stories inspired by your family history, and in 'Tortured Willows: Bent. Bowed. Unbroken' you join with three other poets of Asian heritage to continue the conversation, writing delicate poetry inked in sweat and blood. What inspired this sisterhood?
Lee: Ruschelle, it is the other way around; it is the sisterhood that has inspired the work. It was my meeting Geneve Flynn for the first time in November 2019, and the shared connection we experienced while waiting for a panel to begin, that prompted Black Cranes: Tales of Unquiet Women—and the sisterhood that grew among the contributors to that work. I cannot tell you how uplifting it is to see yourself represented in fiction that you didn't have to write yourself, to read stories that speak to you in ways that no others have previously. I don't think I was the only one who felt this way. After the acclaim, the incredible response from readers to Black Cranes, it was clear that there was still more to say, that the conversation was not yet over. So, I joined with my sister-Cranes Geneve, Angela, and Christina, this time addressing Asian women's experiences of otherness, expectation, and duty through poetry. It was a fairly new format for me — I had only published a few poems previously — but my colleagues were convinced I could do it. In fact, without the encouragement of our sisterhood, I am not sure I would have even attempted it, and yet here we are. As I we speak, Tortured Willows is shortlisted for a Bram Stoker Award—proof of the power of the sisterhood.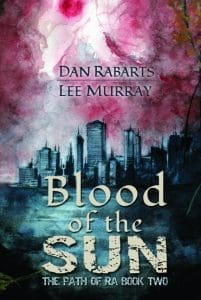 Ruschelle: Congratulations to you all! A wonderful accomplishment. Now, poetry is usually very visceral for the writer as well as the reader. These poems are so personal. Was it challenging to put 'blood' to page? Did you have any doubts or uncertainty or was there enough fiction weaved through the poetry to quell any doubt you might have had?
Lee: I'm not sure there was a single moment that I didn't suffer from imposter syndrome. Who did I think I was writing poetry? I wasn't a proper poet. Who did I think I was writing poetry about Asian women's experiences? I'm not really a proper Chinese, just as I'm not considered a proper New Zealander, despite being born here — I'm something in between. Something other. I leaned into these feelings, into actual events, drawing on the hurt and the otherness I faced while growing up. I supplemented these reflections with research, including from New Zealand's Papers Past Archives, which informed many of the poems. Finally, I took the advice of my Willow-sister, Angela Yuriko Smith, and employed poetry forms, like the pantoum and terzanelle, as a way into the material. 
Ruschelle: Will there be a third book anytime soon?
Lee: Funny you should ask that… Angela Yuriko Smith and I are currently curating Unquiet Spirits, a book of essays by Asian women in horror, which will be published by Black Spot Books next year. We're excited to share these highly personal stories reflecting on the supernatural, superstition, and the spiritual as they pertain to women's lives. Such powerful and poignant narratives of the Asian diaspora from our horror sisters. I believe Unquiet Spirits may be even more moving then the first two books, if that is even possible.
Ruschelle: Like chasing the dragon of a drug – of everything you have written, is there one story or book that you hold in such high esteem that you compare all your other works to it? 
Lee: This is such a tricky question because every work is important. Every work is a step on the way to somewhere else on this journey as a writer. While it's true that sometimes I look back and think I should have removed that filter, or that adverb, mostly, I'm proud of my work and the development that it reveals: first short story, novella, collaborative work, novel, trilogy, fiction collection, poetry chap book… But I always want to challenge myself to write better, to find fresh and innovative ways to express meaning. So, in a way, I hope my best work is always the work I haven't written yet, that elusive 'new thing' that will challenge me and perhaps become the defining work of my career.
Ruschelle: Is there a genre you would never pen even if you were offered a million dollars? Inquiring minds want to know.
Lee: Do you know someone who would like to offer me $1,000,000 for my writing? Please send them my way. I promise to let you know! 
Ruschelle: You have collaborated on Burning Iron, a novel with Douglas A. Van Belle. The work has been acquired by Weird Book and is being published in both English and Italian! Congratulations! What was the writing process like co-writing a novel? 
Lee: Quick correction. Burning Iron is a feature screenplay written collaboratively by Doug and myself. In an unusual approach, Weird Book Italy has commissioned the novel based on the screenplay. We often see book-to-film projects, but it's rare to see novels acquired on this basis. Doug and I really enjoyed writing the script together, bouncing ideas off one another to create something a little different, something we might not have written on our own, so we're excited to see how our process plays out while writing the novel. However, I do have a trilogy of collaborative novels written with another Wellington colleague, Dan Rabarts, and published by RDSP. The Path of Ra is a supernatural crime-noir series written in a he-said she-said approach—super fun folk horror-crime with that off-beat Kiwi humour. 
Ruschelle: Let's discuss the wild, vibrant plumes in your editor's cap. How has editing fellow authors' works assisted your own writing?
Lee: Beta reading, critiquing, and editing other authors' work are some of the best ways of improving your own writing. It's not your writing—you're not attached to the text—so you're often able to identify actionable means for improving the work. And later, you can take that learning back to your own writing and apply it there—with a little objective distance. When other writers started to tell me how effective and helpful my suggestions were, I was encouraged to do more, taking on mentorships and manuscript assessments and other similar tasks, all of which informed my own writing practice. I highly recommend that emerging writers look for critique groups where they can share their work and also reciprocate by critiquing others. You'll be surprised by what you learn, and without spending a cent on an editor.
Ruschelle: As an editor of the dark and sticky, if there was only one solid piece of advice you could give to writers who submit their work to you or other editors, what would it be?
Lee: Read the submission guidelines. Use Shunn formatting. Spell check. Oh, you said one…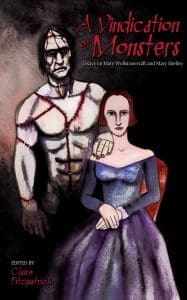 Ruschelle: A Vindication of Monsters is a book of essays. Your essay is about Mary Shelley's 'The Last Man' and reflections on loss and the pandemic. I'm intrigued. Without giving anything away, can you give us a taste of what it's all about?
Lee: Going back to your first question, Ruschelle, my essay, "Mary Shelley:  Pandemics, Isolation & Writing" in A Vindication of Monsters (edited by Claire Fitzpatrick) is an example of how I have plucked a true event, and events, from my own life and put them on the page in an attempt to exorcize some demons—to look at the darker side of life and death, as you put it. When Claire invited me to the anthology in the early months of the pandemic, I had just recently lost my father. While there is no way to measure a person's loss, and nor should we compare hurt, the grief of losing a parent while in isolation seemed especially cruel. That strange period put me in mind of Mary Shelley's dystopia, The Last Man—not her most famous novel but one which echoed Mary's experience of loss and my own. I thought I might write about it, not necessarily for publication, but to help me to process what I was going through. I pitched the idea to Claire, who was encouraging. She gave me permission to fail; she would read it and we would see… I did not have the monopoly on loss during this exceptional time, and I was able to cite several of my horror colleagues who were undergoing like experiences in my essay. I'm grateful to them for their candid reflections which enhanced what might have been a very melancholy essay! I'm grateful to Claire too, who lost her own father not long after, for allowing me to process this especially difficult period in my life. 
Ruschelle: I feel these Horror Tree interviews not only showcase an author, but they assist other budding writers by revealing the interviewee's knowledge and experiences. So, is there something you learned late in the writing game that you wish you learned when you began your journey?
Lee: Nothing is set in stone. Writing is fluid; it can always be changed and improved upon. Which, I guess, is just another way of saying Kill Your Darlings. I also like to tell newbies to grow a carapace because a tough exterior is always helpful in the writing business. And tread softly on people's dreams—always treat people as you would like them to treat you.
Ruschelle: I know many writers have this question; how do you know when a story you have written is finished? Your newfound fans would love to hear your take on this question.
Lee: Usually about 10 minutes before the deadline! Just kidding. I have a couple of great beta readers who provide me with excellent critique. When they tell me the story is sound, and only then, I send the work off.
Ruschelle: You're a Kiwi! What grotesque monsters are native to New Zealand? Have any graced the pages of your books?
Lee: Aotearoa has all the best monsters! I address all manner of Kiwi monsters in my Taine McKenna series of horror thrillers. For example, in Into the Mist, the monster is a prehistoric taniwha-serpent; in Into the Sounds, the monster is a giant squid that frequents our Southern Ocean waters, while fire demons roam the land in Into the Ashes. In my Bram Stoker Award-winning fiction collection, Grotesque: Monster Stories, there are tales of patupaiarehe-fairies, dog soldier-ghosts, and monsters conjured from blood and bone and myth. I use kaiju wētā-crickets, cheeky kea, and mountain ancestors. There is so much to mine here in our culture and folklore; I have barely scratched the surface. 
Ruschelle: Let's have a little fun, Kiss, Marry, Kill. Of all the grotesque monsters out there, which would you kiss, marry, and kill? Interviewee's choice!
Lee: Kiss a phoenix, marry a ghost, and kill a vampire. 
Ruschelle: Poor vampire. LOL   As a writer you are very accomplished. But there's always a grail. Writers are always pushing themselves towards something, be it a story that becomes a film or to collaborate with a famous face. What is your grail?
Lee: Aw, thank you. That's so kind of you to say. What is my grail? What would I most like to achieve? When I started writing my first goal was to write a novel. Once I achieved that, the goal posts shifted. I decided to write a global blockbuster—still working on that, but my Taine McKenna series certainly helped to launch my writing career on the global stage. Last year, I wrote my first poetry collection. This year, I curated my first essay collection. One goal has been to write a feature film with a real prospect of making it into production—I recently achieved that…
There is always something to challenge us in writing, and your 'grail' might depend on where you are in your writing journey. For example, every year a colleague and I set ourselves a set of measurable goals, and in recent years, I've noticed my goals involve doing less—removing those tasks that clutter my desk and prevent me from writing for myself. Perhaps there is a sense of regressing towards the mean; you start out wanting more and move towards wanting less.
*My husband's grail on my behalf would be to see Dwayne Johnson play Taine McKenna in a movie series—I don't dare to dream that hard!
Ruschelle: What project or projects are you working on that we can look forward to reading, listening, or watching?
Lee: I've just finished working on a Kiwi-Asian body horror feature film. Great fun. Another huge learning curve for me. And of course, as you mentioned earlier, I'm working on the novel of Burning Iron with Doug A. Van Belle for Weird Book. There are several short stories for anthologies in the works, some film nibbles, a goal-setting workbook, numerous poems, three books in translation…busy time!
Ruschelle: Thank you so much for hanging out with me here at the Horror Tree! It's been a pleasure. Would you please tell your newfound fans how they might find you on the www?
Lee: Thank you for hosting me on The Horror Tree, Ruschelle. Always a pleasure. 
Website: https://www.leemurray.info/
Twitter: https://twitter.com/leemurraywriter
Facebook: https://www.facebook.com/lee.murray.393/
Instagram: https://www.instagram.com/leemurray2656/
Bookbub: https://www.bookbub.com/authors/lee-murray
Amazon:https://www.amazon.com/Lee-Murray/e/B0068FHSC4
Lee Murray is an author, editor, screenwriter, and poet from Aotearoa New Zealander. A USA Today Bestselling author, double Bram Stoker Award® and Shirley Jackson Award winner, her work includes military thriller series, the Taine McKenna Adventures, supernatural crime-noir trilogy The Path of Ra (with Dan Rabarts), and short fiction collection, Grotesque: Monster Stories. Lee is the editor of nineteen volumes of dark fiction, among them Black Cranes: Tales of Unquiet Women (with Geneve Flynn). Other works include non-fiction title Mark My Words: Read the Submission Guidelines and Other Self-editing Tips with Angela Yuriko Smith, and several books for children. Her short stories and poems have appeared in venues such as Weird Tales, Space and Time, and Grimdark Magazine. She is an HWA Mentor of the Year, NZSA Honorary Literary Fellow, and a Grimshaw Sargeson Fellow. Read more at https://www.leemurray.info/
About the Author
Latest Posts
Ruschelle Dillon is a freelance writer whose efforts focus on the dark humor and the horror genres. Ms. Dillon's brand of humor has been incorporated in a wide variety of projects, including the irreverent blog Puppets Don't Wear Pants and novelette "Bone-sai", published through Black Bed Sheet Books as well as the live-action video shorts "Don't Punch the Corpse" and "Mothman". She also interviews authors for the Horror Tree website.
Her short stories have appeared in various anthologies and online zines such as Strangely Funny III, Story Shack, Siren's Call, Weird Ales- Another Round and Women in Horror Anthology Vol. 2, Sanitarium Magazine, Dark Voices and Fear and Fables. Her collection of short stories, Arithmophobia published by Mystery and Horror LLC, is available through Amazon & Barnes and Noble. Summer 2020, Black Bed Sheet Publishing will release her dark Novella, The Stain.