The Horror Tree Presents…An Interview with Lee Murray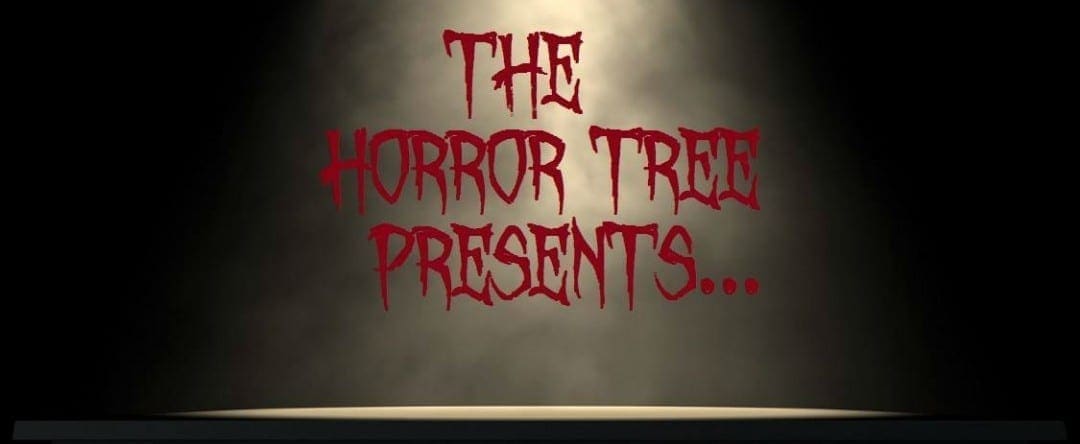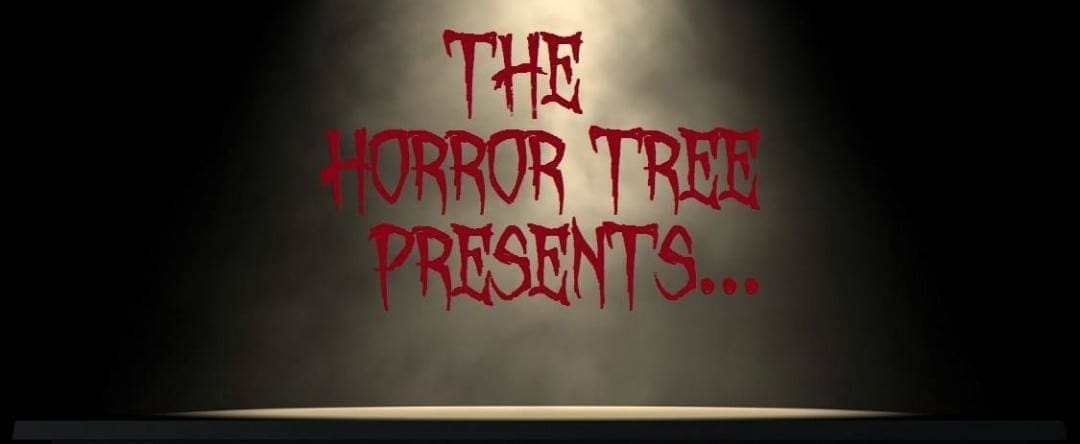 Claire – Hi Lee! Great to chat with you. Let's jump right in. What are you working on at the moment?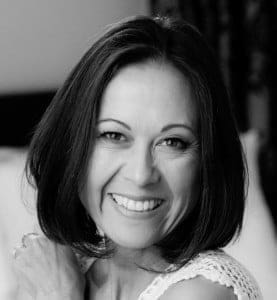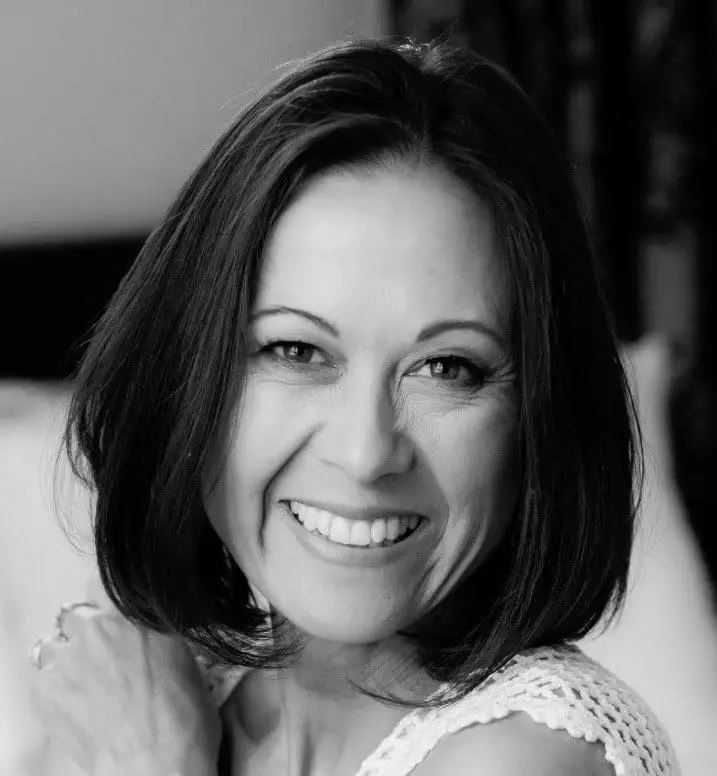 I'm supposed to be working hard on the third book in the Path of Ra series, in conjunction with my Kiwi partner in darkness, Dan Rabarts, because the deadline for that manuscript is hurtling towards us. In reality, I've been putting together the draft programme for GeyserCon, 2019, New Zealand's national science fiction, fantasy, and horror convention, which is held in Rotorua, from May 31 through to June 3. That still counts as horror, right? Because our guests of honour are Jonathan Maberry, New York Times bestselling author of the Joe Ledger books, Glimpse, and writer of IDW Entertainment's V-War which is s releasing soon as a Netflix drama series, and Kaaron Warren, also Guest of Honour at World Fantasy Convention this year, who is arguably Australia's best-loved and most avant-garde horror writer. Earlier this month I was in Canberra for the release of Warren's latest work, Tide of Stone, a one-of-a-kind novel on crime and punishment, which is set in an Australian Timeball Tower. It sounds heavy-going, I know, but not in Warren's expert hands. Her prose is just so exquisitely sharp. It's hard to believe such an approachable, down-to-earth person can assemble words in ways that are so beautifully grotesque and agonisingly compelling ‒but then you've met her, so you know what I'm talking about… What was the question, again? Oh yes, what am I working on? Depending on the number of explosions my co-author has me mopping up, The Path of Ra finale should take up the rest of the year, and then I have a couple of rollicking kids' adventures to write, to follow up my middle-grade title Dawn of the Zombie Apocalypse, which is forthcoming from Australian publisher IFWG. I have the proof of Hellhole: An Anthology of Subterranean to go through one last time before its release on 3 December ‒ it's my first solo outing curating an anthology project, and I'm determined to get it right ‒ and I also have some mentees I'm working with whose projects will be wrapping up over the next month. I'm looking forward to reading the New Zealand Michael Giftkin Prize submissions on behalf of the New Zealand Society of Authors in November, as well as manuscripts for New Zealand's inaugural Youth Laureate Novel Award, which is currently open to New Zealand school students. Actually, I might have bitten off rather a lot. I think I'll show this list to my family. I wonder if it'll get me off doing the laundry for the rest of the year…
Claire – Your latest release is 'Into the Sounds,' another Taine McKenna adventure. Tell me about the book. Had you planned to write a sequel to 'Into the Mist.'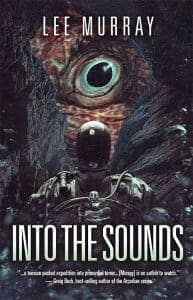 The latest Taine McKenna military thriller is called Into the Sounds, and it's a completely new adventure, a follow-up to Into the Mist, and the short story Restless (which appears in SNAFU: Unnatural Selection). However, Into the Sounds is a stand-alone, which means readers can dive right in without any need to read the earlier works. As it happens, I didn't plan to write a sequel. Into the Mist was inspired by a long run I did in the forest. With the idea still in my head, I came home, opened a file, and headed it up Global Blockbuster. Since it was going to be a exactly that ‒ a global sensation ‒I hadn't envisaged writing two! Well, it wasn't a blockbuster, but Into the Mist sold well enough that the publisher approached me for a sequel. I hadn't realised it would such a difficult process. I wrote half a book, which didn't work at all, eventually throwing it out. I think I was trying too hard to write a 'sequel' from a non-existent long story arc, instead of a second fast-paced action adventure. Once I understood that, I took all the things people said they'd loved about Into the Mist ‒ a isolated and breathtaking landscape, a sapient kaiju-esque predator, elements of New Zealand mythology and urban myth, and the heroes from the first book ‒ tossing them together in a new adventure. And while Into the Sounds resembles Into the Mist, it's not the same at all. Here's the blurb:
On leave, and out of his head with boredom, NZDF Sergeant Taine McKenna joins biologist Jules Asher, on a Conservation Department deer culling expedition to New Zealand's southernmost national park, where soaring peaks give way to valleys gouged from clay and rock, and icy rivers bleed into watery canyons too deep to fathom. Despite covering an area the size of the Serengeti, only eighteen people live in the isolated region, so it's a surprise when the hunters stumble on the nation's Tūrehu tribe, becoming some of only a handful ever to encounter the elusive ghost people. But a band of mercenaries saw them first, and, hell-bent on exploiting the tribes' survivors, they're prepared to kill anyone who gets in their way. As a soldier, McKenna is duty-bound to protect all New Zealanders, but after centuries of persecution will the Tūrehu allow him to help them? Besides, there is something else lurking in the sounds, and it has its own agenda. When the waters clear, will anyone be allowed to leave?
Claire – You've won several Sir Julius Vogel Awards and a Shadows Award. Tell me about the wins.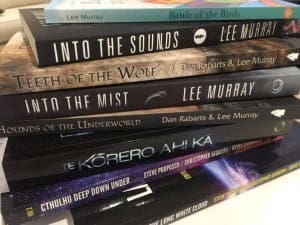 Claire, I still feel humbled and overwhelmed that people have enjoyed my work enough to nominate and vote for it. There is something very special about being recognised by your peers for your efforts. I have ten Sir Julius Vogel (SJV) Awards (three of those shared with my colleague Dan Rabarts), receiving my first pointy trophy eight years ago for Battle of the Birds, a dark fantasy for middle-grade readers, which I set in New Zealand's pre-colonial years. All of my SJVs have been for dark fiction and horror (novel, novella, short fiction, edited work), with the exception of one, which was for services to the science fiction and fantasy community. That last one was wonderful. Getting a prize for reading books and telling people how much I loved their stories? Better than ice-cream.
When it comes to the Australian Shadows Award for Baby Teeth ‒ that was really our colleagues' work; Dan and I are just putting the final polish on the stories before they went out into the world, so I can't really claim that as my own. But Baby Teeth was the beginning of our writer-editor collaboration ‒ Dan and I working on four book projects and appearing in several anthologies together since then ‒ so, in that sense, it was a pivotal moment in my career.
Claire – Did winning an award change your perspective on writing? Has it influenced you in any particular way? What do you think awards mean to writers in general?
Is this a polite way of asking me if I have a big head? I hope not! The truth is, gaining an award doesn't change much ‒ sales might jump a little for a day or two, and the local newspaper might call you up for a photo ‒ but otherwise, you're still the same struggling writer you were before the awards. (I should point out here that neither the Sir Julius Vogel Awards, nor the Australian Shadows, come with funds attached). The difference is, people who are not your mother have seen fit to give you a shiny trophy, something solid and tangible which says they believe in you and your work. And if you're like me, with a chronic case of Imposter Syndrome, that's a huge boost. When you win more than one, when there is a chance that the first one wasn't a fluke, then it's simply epic. I can't talk for other writers. I only know it makes me strive to write a better book if only to prove that people's confidence in me wasn't misplaced.
Claire – You've received great reviews for 'Into the Sounds.' What is it about writing military thrillers that interest you the most?
Thank you! It isn't the military aspect that excites me so much ‒ everything I know about guns and helicopters and rocket launchers comes from my amazing NZDF weapons expert ‒ it's the thriller pacing in a homegrown setting that I find intriguing. When I couldn't find a Kiwi speculative thriller anywhere, one with high stakes and high action yet set in our sweeping New Zealand landscape, I set out to fill the gap.
Claire – Where did the inspiration for your main protagonist Taine McKenna come from? Are you inspired by people you know?
My weapons advisor, Rock Chesterman is a real-life Taine McKenna, so much so that my emails to him always get bounced back by the military firewall. Yup, the real deal. But there are aspects of Taine McKenna's personality that are drawn from my dad, my husband, various friends. Physically, I tend to picture New Zealand athlete Sonny Bill Williams when I'm writing him. Born in Auckland, Williams has Samoan descent on his father's side, and English, Irish and Scottish on his mother's, which makes him a very close fit for Taine. I'm pretty sure he has the abdominals to match, too.
Claire – Tell me about your writing process. Do you set aside time to write? Do you write on a schedule? Or on a whim?
I'm a full-time writer, and have been for eight years, although I probably dedicate less than a day a week to my own writing. Did you gasp? I know, I know, how can I be a full-time writer and yet write part-time? It's because I can't say no to community-building projects or mentoring new writers, and because those tasks are important, I tend to do them first. Maybe they're part of my procrastination routine. In any case, I start every day at my desk at around 8:30 and I stay there sometimes until well into the evening. Regarding productivity, I'm as slow as Hemingway, typically only putting down 500-1000 words a day. I plot vaguely ‒ the first chapter anyway ‒and I usually have an idea of how the story ends, and then I dive in hoping to avoid a quagmire in the middle (rarely successful). However, I seem to be streamlining the process because although Into the Mist took three years to write, the most recent Taine McKenna adventure, Into the Ashes, (currently with the publisher) took me three months.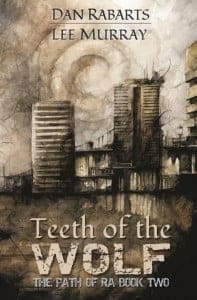 Claire – You co-wrote 'Hounds of The Underworld' and now 'Teeth of the Wolf' in the Path of Ra series with fellow kiwi author Dan Rabarts. What was it like to co-author a book with someone? I'd imagine it would have been an interesting writing process.
The more I learn about collaborative writing projects, the more I realise that there are a million ways to go about it. It's always different, depending on the medium, the subject matter, and the writers in question. With Dan and me, we have a kind of Lucy and Linus van Pelt thing going on: where I am the bossy big sister, and Dan is the highly independent little brother, who likes to charge off and do his own thing. Of course, that makes me even crabbier! So, we'll have a basic plan, and we'll start out writing chapter about, and by Chapter Four, Dan will have Matiu racing down a dark alley, dodging explosions. Then I'll have to come up with an explanation for the 'diversion', since I'm responsible for the science, writing the uptight stickler-for-rules science consult. Aargh! It's actually a lot of fun, our real-life process mimicking the relationship you see on the page between our protagonists, Matiu and Penny. I haven't heard of any other teams writing in quite the same way, but it seems to work for us.
Claire – What kind of research do you do for your stories?
I spend hours researching my work. I have a squillion tabs open, books and magazines on my desk. Sometimes I'll visit a museum or take a trip to a location to soak up the ambience. I consult with experts in the field, even attend workshops on subjects I'd like to know more about. Research comes in lots of forms.
Claire – As well as an author you're also an editor. I'm most familiar with 'Baby Teeth,' which you co-edited with Dan Rabarts. Is editor Lee different from author Lee?
My editor brain never turns off. Yes, I'm one of those people who notice spelling mistakes in street signage and go off on a rant. I think it's the reason my writing output is so limited, because my editor self is so grammar-critical that my shambling writer-self gets paralysed with self-doubt. Weirdly, I often miss glaring errors in my own work, so I typically send my manuscripts out to editors before submitting them. And when it comes to blogs and articles, I do my best editing after I press send.
Claire – I see on Amazon you've received fantastic reviews for 'Into the Mist' and 'Into the Sounds.' What do reader reviews mean to you? What do you think they mean to authors and general?
Readers reviews are an author's bread and butter because more reviews mean greater visibility and discoverability on internet search engines and distributor algorithms (whatever that means). Reviews can generate sales, pure and simple. Regarding their content, I've taken on board some things reviewers have commented on when developing new work. For example, when Dan and I started writing Teeth of the Wolf, the second book in our Path of Ra series, I saw that several readers had commented on the squabbly but affectionate banter that existed between the two protagonists, so we deliberately set out to incorporate that aspect into the new novel.
Claire – Who is your favourite author, and why?
Oh please, don't ask me this question. It's just too hard. I like so many books, and I know so many wonderful authors. How about I list the names of the some of the kindest authors I know? Writers who have boosted my career, given me confidence, and shown me the kind of writer I'd like to be. People like Graeme Lay, Greig Beck, Michael Collings, Jenny Argante, WA Cooper, Dave Jeffrey, Kevin Berry, and my lovely colleagues in Clark's crit group, and that's just for starters.
Claire – Do you read books of genres different to your own writing? How important do you think it is to read to be able to write?
It's like King says, "If you don't have time to read, you don't have the time (or the tools) to write. Simple as that." I read every day. And widely.
Claire – Do you get writer's block? If so, what do you do to overcome it?
Not really writers' block. Sometimes, I'm not sure what's going to happen next in my story, and it might take a few days before the universe, or the characters, reveal it to me. Other times, I'm distracted by other things, Facebook and phone calls and vacuuming, and they're more likely to impact on my productivity. When I'm working with students, and they tell me they don't know what to write, I make them write the word Weet-Bix until something else pops into their heads. They tend to giggle a bit at that, and next thing they have their heads down writing a story.
Claire – Writers are weird, right? What's the strangest/most interesting thing about you?
I'm really very boring. [scratches her head.] I was born with congenital hip syndrome (clicky hips) and wore a baby doll plaster for most of my first year. The doctors told my parents that I'd never walk, but they forgot to tell me, so I went ahead and ran 25 marathons and an ultramarathon. Hmm. Not interesting enough? I also fell in a machine for milking cows when I was seven. We were on a school trip to the farm, and I was standing at the back of the group when a gush of water went past the door. No one wanted to get their feet wet, so we all stepped backwards, and that's when my pigtails got picked up in a flywheel. By the time they pulled me out, I had friction burns all over my back. Worse, my pigtails had been ripped out at the roots. It was okay; my dad was there as parent help. He was an ambulance officer, so I knew I was going to be okay. My baby brother, who was in the same class as me ‒ our teeny NZ school only had four classrooms ‒ rushed over, just as they were about to whisk me off to Rotorua Hospital:
"Dad, Dad," he said. "Is Lee going to hospital."
He was six. He might have been traumatised. "Yes. It's okay, though," Dad said. "She's going to be fine."
"Okay, good," said my brother. "Can I eat her lunch?"
And the interesting thing is that I was bald for two years after that.
Claire – Tell me about your future projects.
A publisher friend has offered to publish a short story collection, so I'm working on creating some original short fiction for that. I also have an idea for a foray into magical realism horror, although it's still clattering around in my brain and not quite fully formed yet, and there's another editing project on the horizon which I hope will appear in 2020. There are other things, but by now I've probably worn out my welcome.
Claire – And finally, you're stuck on an island with only one book. What's the book?
If I'm stuck on an island, I should probably pick a survival manual by Bear Grylls, but I think I'll stick with To Kill a Mockingbird by Harper Lee, still highly relevant nearly sixty years after it was first published. Plus, I've read it every other year since I was eighteen, so it feels like a friend.
Contact Info:
Website: http://www.leemurray.info/
Twitter: @leemurraywriter
Titles: https://www.amazon.com/Lee-Murray/e/B0068FHSC4
Articles:
https://www.stuff.co.nz/entertainment/books/93912373/exotic-kiwi-scifi-makes-a-mark-overseas
https://womeninhorrorblog.wordpress.com/2017/01/31/women-in-horror-in-the-words-of-lee-murray/
SmashDragons: http://smashdragons.blogspot.com/2016/03/interview-lee-murray.html \
Fanbase Press: https://fanbasepress.com/index.php/press/interviews/books/item/8732-fanbase-press-interviews-new-zealand-author-lee-murray-on-her-book-into-the-mist
Mondegreen – Richard Parry: https://www.mondegreen.co/interview-lee-murray/
Book Den: http://www.bookden.net/2018/08/guest-post-writing-from-land-by-lee.html
The Misadventures of a Reader: https://themisadventuresofareader.com/2018/08/10/blog-feature-for-into-the-sounds-by-lee-murray/
Sinister Reads/AHWA: https://sinisterreads.wordpress.com/2018/09/10/new-release-interview-with-lee-murray-on-into-the-sounds/
Dark Fiction to Die For: https://matthewjbarbeler.com/2018/10/09/author-interview-lee-murray/
About the Author
Latest Posts
Claire Fitzpatrick  is an award-winning author of speculative fiction, non-fiction, and poetry. She is the 2020 recipient of the Rocky Wood Memorial scholarship fund for her non-fiction anthology 'A Vindication Of Monsters – Essays on Mary Shelley and Mary Wollstonecraft' (soon to be published by IFWG Publishing) and the winner of the 2017 Rocky Wood Award for Non-Fiction and Criticism for 'The Body Horror Book.' Her 2019 debut collection, Metamorphosis, was received with praise. She has been a panelist at various conventions and is currently working on her dark fantasy novel. She'll finish it. One day. Visit her at
www.clairefitzpatrick.com.au