The Horror Tree Presents – An Interview with R.B. Wood
By: Ruschelle Dillon
Ruschelle: Thank you for taking time from celebrating the release of your forthcoming novel from Crystal Lake Publishing, Bayou Whispers, on April 29th.  How about we pour ourselves a finger (or two) or bourbon and chat about all things booky, beasty, and boooozy, shall we? Your novel, mostly, takes place in New Orleans. Did you set out to write a story set in NOLA or did the story come first and NOLA just seemed to be the perfect backdrop?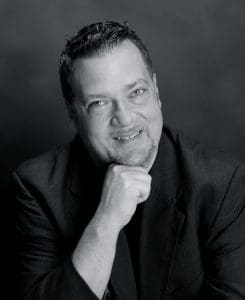 R.B.: NOLA was always going to be the setting, but what I started with was a very different idea for Bayou Whispers. Initially, I was going to write a more historical, purely Southern Gothic Horror story. Some of the horror elements are still there, as are some of the initial characters (modernized, of course). But there is something so special about New Orleans that I had to make it my "locale of choice."
Ruschelle: Many authors would love to visit the locales of their novels or they write what they know and pen their tales from a view from out their own backdoor. Were you lucky enough to hang out with Papa Legba while researching the bayous, culture, parishes and beignets? Mmm…beignets. 
R.B.: Sipping a Blackened Voodoo while enjoying some of the best seafood is not a wrong way to research a novel. I spent a lot of time in New Orleans back in the days I traveled for business. Work hard and play hard was my motto, and if I was anywhere near a good airport, playtime meant NOLA.
(more…)